NEWS
What's in Your Stars?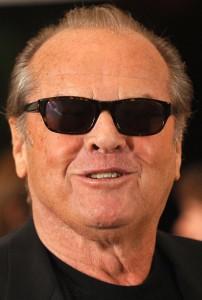 April 22
Today's celeb birthdays
1937: Jack Nicholson (73)
1967: Sherri Shepherd (43)
Aries
Members of your sign are well known for their emotional intensity, which can lead to jealousy at times. Whether it's about love or money, watch out for the little green-eyed monster today. Keep your feet on the ground and don't take risks, no matter what anyone says. Call me to hear when a friend is a liability!
Article continues below advertisement
Taurus
Although it's a normal working day, you're still very busy with home, family and property affairs. Take another look at what's going on. A rethink shows how you can do things better. Give it your best shot first thing then turn your attention to your job. Call me to hear when to make those important connections.
Gemini
Looks like it's going to be a non-stop day. It's also a day to reassess plans and open a new window on the world. Ideas are stirring deep in your subconscious giving you plenty of insights. Read the small print and don't be tempted to take any shortcuts. Call me to hear when staying schtum saves embarrassment.
Cancer
They say you have to speculate to accumulate. But, if you invest in the wrong things, or take bad advice, you'll just be throwing your money down the drain today. Just because someone sounds plausible, doesn't mean they know what they're talking about. Be sensible. Call me to hear when to stay extra alert for errors.
Leo
You're all fired up with a desire to make some important personal or professional changes, which could mean anything from starting a new project at work or going for a new job altogether. Whatever happens, get your facts straight. If you hear yourself coming across too forcefully, back off. Call me to hear when a quiet investigation pays off.
Article continues below advertisement
Virgo
It may not seem so to you, Virgo, but actually you're in a strong position. If you're show-casing your talents, early morning is your best time. Later on, events are more challenging but no less stimulating. The important thing you have to do is to lose the nerves! Call me to hear when a goal is within your grasp.
Libra
If you have to ask the price, you can't afford it, as they say. It's precisely what could apply to you today. Quick decisions are required to avoid disappointments. But don't be rushed or coerced. Listen to your inner voice – it's making good common-sense. Call me to hear when you can finally spread your wings.
Scorpio
You're all fired up today, Scorpio, with either official or occupational matters in mind. In truth, it's not the best of times for clear negotiations when Mercury is Retrograde as it is now. But, with Mars driving the action his morning, you'll probably achieve what you're after. Call me to hear when best to avoid official dealings.
Sagittarius
Even though you may be going over old ground, there's no question that you're moving from strength to strength. With literary, legal, educational or travel matters, make a solid approach to get your results. Be confident - your wisdom and advice will continue to be sought. Call me to hear about the best day for money and property dealings.
Article continues below advertisement
Capricorn
Fitting everything in will be a squeeze today, Capricorn. Something has to give so prioritize as best you can. An on-going problem continues to give concern. A money, business or legal matter needs extra-careful thought around midday. Don't take anything on trust. Call me to hear when it's best not to push your luck.
Aquarius
You have decisions to make today which impact on your work, home and relationship. But with high energy and confusion around you, you may feel under stress - or perhaps even under siege – by lunch time. Keeping everyone happy is your biggest challenge. Call me to hear when to avoid an emotional confrontation.
Pisces
The pace is fast and furious. But, as long as you're efficient and well-organized, you should be able to stay ahead of the game. The problem may occur late morning if you're not up to speed or have difficult customers to deal with. Remain unfazed. Call me to hear about the luckiest day in your week.
To sign up for OK! Magazine's daily horoscopes on your phone, text the first three letters of your star sign (e.g., SAG) to 63422. Subscription is $2.99 per month billed until you unsubscribe plus message & data rates may apply. Send STOP to 63422 to unsubscribe. Text Help to 63422 for help. Premium charges will be added to your wireless phone bill or deducted from your prepaid account. Subscriber certifies they are the account holder or have account holder's permission. For more info, please visit http://www.okmagazine.com/horoscopes/
Participating carriers include Alltel, AT&T, Boost, Cellular One, Nextel, Sprint, T-Mobile, US Cellular, Verizon Wireless, and Virgin.