NEWS
What's in Your Stars?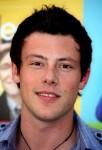 May 11
Today's celeb birthdays
1968: Jeffrey Donovan (42)
1978: Laetitia Casta (32)
1982: Cory Monteith (28)
Taurus: If you're feeling tired and sluggish today, if it feels you've been taking three steps forwards and two back, if you've spent the last few weeks trying to sort out a problem and put things right, at last your efforts are coming together. Now, you can move on. Call me to hear when you mustn't leave things to the last minute.
Article continues below advertisement
Gemini: That green light you've been waiting for, Gemini, is about to shine. What you hear today, the confirmation you get, the plans you make and the uplifting of your mood, makes all the difference. Given this new enterprising spirit, you're sure to make good headway after this. Call me to hear when you must curb your impatience.
Cancer: After a three week lull, when friendship and social affairs had to be put on a back-burner, life grows sweet again. Could it be that a flame is reigniting? Let it grow gently. At work, your ambition takes off. Payment for a job done comes through. Call me to hear when to avoid throwing good money after bad.
Leo: The tide is definitely turning, Leo. After a bit of a slow patch, you'll find that from today social and professional opportunities are again beginning to open up. It's your chance to mix business with pleasure – something you not only do so well, but which you especially enjoy. Call me to hear when to avoid a clash with the boss.
Virgo: Get your skates on, Virgo, if you want to make up for lost time! Communications, post and business matters that had got stuck in the pipeline finally get freed up and news that you've been waiting for in connection with travel or matters faraway, now comes through. Call me to hear when you must put security first.
Article continues below advertisement
Libra: Has life been a bit of a slog over the last three weeks, Libra? Getting advice, talking to professional consultants, sorting out money matters have all been plagued with complications and delays. At last, business or financial matters that had hit an impasse get jolted forward now. Call me to hear when silence avoids a ruckus at home.
Scorpio: With Mercury, the planet of communications, out of phase over the last three weeks, you and your partner have been at sixes and sevens at times. Now, cosmic energies are realigning, auguring well for close ties of affection. Relationships now take on a new lease of life. Call me to hear when it's the best day to ask that favor.
Sagittarius: It's time to get moving. Things have been slow but from today, it's best foot forward. There's lots to catch up on at work but with Mercury back in phase from today onwards, your progress should be smoother from now on. Find time for love and laughter, too. Call me to hear when it's the best day to make that purchase for your home.
Capricorn: Life clicks back into place after a three week lull and at last you feel you're getting your sparkle back. Buying equipment for your home, redecorating or renovating your house? Property, finances and family fortunes are favorably linked and the stars back your decisions now. Call me to hear when good news comes through.
Article continues below advertisement
Aquarius: There's been a hold-up on the home front for several weeks and it's been so frustrating. In fact, getting jobs done, ordering equipment and sorting out domestic problems has been like wading through treacle. Now, however, things are set to change. Finding agreement, too, will be so much easier. Call me to hear when to make that romantic date.
Pisces: By nature, you're hugely creative and if you redirect your talents now along new avenues, you'll discover a way to improve your finances, your lifestyle and your well-being. Problems you've experienced with lost post, messages, letters or communications should get resolved soon. Call me to hear when an invitation bowls you over.
Aries: Love, romance, leisure and pleasure all come under happy stars. So, too, do news and matters concerning your nearest and dearest. An invitation, a holiday or a special outing is exciting. Finances that have been in doubt up to now, should start to free up, giving a clearer way ahead. Call me to hear when to have that discussion with the boss.
To sign up for OK! Magazine's daily horoscopes on your phone, text the first three letters of your star sign (e.g., SAG) to 63422. Subscription is $2.99 per month billed until you unsubscribe plus message & data rates may apply. Send STOP to 63422 to unsubscribe. Text Help to 63422 for help. Premium charges will be added to your wireless phone bill or deducted from your prepaid account. Subscriber certifies they are the account holder or have account holder's permission. For more info, please visit http://www.okmagazine.com/horoscopes/
Participating carriers include Alltel, AT&T, Boost, Cellular One, Nextel, Sprint, T-Mobile, US Cellular, Verizon Wireless, and Virgin.