NEWS
What's in Your Stars?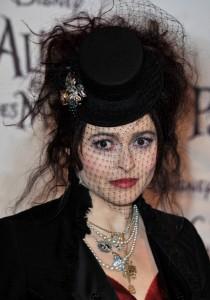 May 26
Today's celeb birthdays
1948: Stevie Nicks (62)
1949: Pam Grier (61)
1966: Helena Bonham Carter (44)
1964: Lenny Kravitz (46)
Gemini
It's an eventful day and, given all the activity in store, you'd probably be better off keeping your plans simple. But with a Full Moon brewing, that's unlikely to happen. However, the stars warn you to avoid excessive activity so keep all you do in moderation. Call me to hear when you must take extra care of your health.
Article continues below advertisement
Aries
Hey Aries, it's time to spread your wings and think further than the four walls you live in. Love and adventure are beckoning you forth. The Full Moon is activating your 'faraway zone' and spurring your impulsiveness. But don't let that affect your money sense! Call me to hear when travel could prove irritating.
Taurus
Just because you're going through a restless period, Taurus, don't take it out on those closest to you. Get the elbow grease out and set to on those overdue jobs. Since your mind is overflowing with creative ideas, this could be an ideal time for a spot of redecorating. Call me to hear when manners make all the difference.
Cancer
If you're determined to see the negative side of things then a day of changes and challenges lies ahead. If, on the other hand, you're prepared to dismiss your doubts and misgivings, you'll discover that your powers are amazing and that your efforts can move mountains. Call me to hear when to curb that impulsive urge to spend.
Leo
An impending Full Moon in the 'pleasure' zone of your chart is working her magic and encouraging a love affair to bloom and prosper. It's also boosting your powers of imagination, enabling you to finish off a creative project. Children make themselves seen and heard – noisily – today! Call me to hear when officials simply aren't listening.
Article continues below advertisement
Virgo
As a Virgo, you do tend to hide your light under a bushel. However, if you don't go on your instincts when you get the chance, you could lose out. So, if you've been planning big domestic changes, take the initiative today. But – and here's the rub – do it tactfully! Call me to hear when giving clear signals is a must.
Libra
Tomorrow's Full Moon is already having an effect by raising your energy levels. But it may also unsettle your emotions. So while you can bring a lot of strands together in your life today, perhaps you shouldn't go making any hasty decisions. Wait until Friday for that. Call me to hear when you must show extra sensitivity to a loved one.
Scorpio
Full Moons always bring the chickens home to roost. If you've spent over your budget, or if you're planning a mega shopping trip, beware recklessness. And if you and your partner fall out today, it's probably odds-on that your bone of contention is all about money. Call me to hear when you mustn't take your partner for granted.
Sagittarius
There's a lot of high-octane energy around you and it's filling your chart today. Perhaps this means you're heading for a day out and seeking some grand attraction or unusual entertainment. If so, expect plenty of travel, noise, traffic and, of course, loads of people too. Call me to hear when best to make your pitch.
Article continues below advertisement
Capricorn
A Full Moon forming in the most vulnerable area of your chart warns of lowered vitality and a need to take some down time. If you feel tired, sentimental or emotional, just put it down to the moon playing funny tricks on your feelings. Call me to hear when chatting wastes precious time.
Aquarius
You don't usually let anyone coerce you into doing anything you don't want to do, so why start now? Not everyone you meet and greet will have your best interests at heart. Someone could be stirring up a hornet's nest! Keep your wits about you today. Call me to hear when a lack of attention could cause trouble at work.
Pisces
There's an intensity in today's cosmic energy which is bouncing off on you. Perhaps you've taken on too much, you're rushed off your feet or something has back-fired. Get your priorities right. You're only human and other people will just have to fit in with your plans. Call me to hear when carelessness could lead to an injury.
To sign up for OK! Magazine's daily horoscopes on your phone, text the first three letters of your star sign (e.g., SAG) to 63422. Subscription is $2.99 per month billed until you unsubscribe plus message & data rates may apply. Send STOP to 63422 to unsubscribe. Text Help to 63422 for help. Premium charges will be added to your wireless phone bill or deducted from your prepaid account. Subscriber certifies they are the account holder or have account holder's permission. For more info, please visit http://www.okmagazine.com/horoscopes/
Participating carriers include Alltel, AT&T, Boost, Cellular One, Nextel, Sprint, T-Mobile, US Cellular, Verizon Wireless, and Virgin.