NEWS
What's in Your Stars?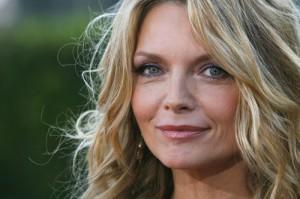 April 29
Today's celeb birthdays
1954: Jerry Seinfeld (57)
1957: Daniel Day-Lewis (54)
1958: Michelle Pfeiffer (53)
1970: Uma Thurman (41)
Taurus
You have a lot of inner creative energy that's looking for outward expression. That moment when the lights turn green for you isn't so far away. Meanwhile, best keep your ideas to yourself since spreading them around will only land on deaf ears. Today's wedding makes you whimsical. Beware! Call me to hear when to ward off a feeling of loneliness.
Article continues below advertisement
Aries
It's only by being flexible that you can stay ahead of the game today when the pace quickens and the unexpected could take you by surprise. Be especially careful if you're driving – there are a lot of Bank Holiday drivers tearing around today! Call me to hear when to avoid a seesaw of emotions.
Gemini
This is not the most energetic period of your year and if you feel you're not functioning at full power, rest up today and watch the royal wedding on TV. Sudden news from a friend or an invitation out of the blue adds excitement this evening. Call me to hear when a friend lets you down.
Cancer
Travel and faraway affairs are in your stars today, Cancer. Since you're a romantic at heart, perhaps you're off to see the happy couple making their way to the cathedral. Despite the Bank Holiday, unexpected developments concerning your work may take you by surprise this evening. Call me to hear when not to get dragged down by domestic responsibilities.
Leo
The stars reveal that you're beginning a new life journey which can only be described as an horizon-expanding phase. Basically, you're on a quest for knowledge and a new challenge. You're stretching your horizons physically and mentally. Let yourself get swept up in the excitement of the royal wedding today. Call me to hear when to take a setback in your stride.
Article continues below advertisement
Virgo
With glamor planet Neptune in your relationship zone right now, today's fairytale royal wedding is bound to chime emotionally with you. If you're shopping or investing funds, wait until this evening before you spend. But set yourself a limit and don't leave the house with a list! Call me to hear when it's imperative that you tighten your belt.
Libra
Important changes are in the air involving friendships and romantic affairs – so apt on the day of the royal wedding! You're psychically attuned and able to tap into a certain someone's thoughts. An exchange of intimate thoughts and secrets adds a buzz to your day. Call me to hear when you hit a standoff situation.
Scorpio
You're itching to get on but people and events seem hell-bent on putting obstacles in your path. So why don't you relax and just go with the tide? Given that people around you are in the mood for fun, love and special weddings, things could be a lot worse! Call me to hear when to be aware of lowered vitality.
Sagittarius
Thank goodness it's a Bank Holiday because what you desperately need right now is some creative recreation! A break from your busy schedule will refresh your imagination and inspire you to achieve greater heights next month. Wedding fever? You're in a romantic mood, Sagittarius, so get tuned. Call me to hear when you need to shake off a disappointment.
MORE ON:
michelle pfeiffer
Article continues below advertisement
Capricorn
Perhaps you have diy plans in mind today. If so, you'll probably get quite a bit done, but be prepared for disruptions that will demand you to think on the hoof. Chances are you may have problems with equipment or unexpected visitors dropping in to watch the wedding on your TV. Call me to hear when to counteract a lack of sympathy.
Aquarius
If you're not busy with home improvements, you're digging the flowerbeds or turning out the spare room or cooking for the hoard. One way or another, you're busy today. Hopefully not so busy, though, that you miss the excitement of today's big event! Call me to hear when to expect news from afar.
Pisces
You of all people adore music, film and fairytales so today's royal wedding is just right for adding a touch of glamour to your day. But before you get swept off your feet, just remember that money isn't a fairytale. Either gains or losses could take you by surprise you tonight. Call me to hear when money is bittersweet.
To sign up for OK! Magazine's daily horoscopes on your phone, text the first three letters of your star sign (e.g., SAG) to 63422. Subscription is $2.99 per month billed until you unsubscribe plus message & data rates may apply. Send STOP to 63422 to unsubscribe. Text Help to 63422 for help. Premium charges will be added to your wireless phone bill or deducted from your prepaid account. Subscriber certifies they are the account holder or have account holder's permission. For more info, please visit http://www.okmagazine.com/horoscopes/
Participating carriers include Alltel, AT&T, Boost, Cellular One, Nextel, Sprint, T-Mobile, US Cellular, Verizon Wireless, and Virgin.