NEWS
What's in Your Stars?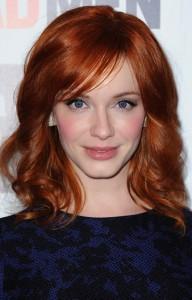 May 3
Today's celeb birthdays
1971: Bobby Cannavale (39)
1975: Christina Hendricks (36)
1984: Cheryl Burke (26)
Taurus
You're one of the canniest members of the Zodiac family, especially when it comes to money and possessions. But you'll have to do some fancy footwork today to dodge the pitfalls strewn in your financial path. Plan ahead by all means today, but don't commit yourself just yet. Call me to hear when it's important you steer your own path.
Article continues below advertisement
Aries
Today's New Moon turns your attention to money. Whether for your own personal reasons or through the course of your work, the spotlight will now focus on financial funding, budgets and money management. However, if you intend to invest or make significant purchases, Thursday or Friday are your best bet. Call me to hear when to cool your frustration at home.
Gemini
After all the social razzamatazz you've had around you over the last few weeks, it's good to grab some time to yourself. And although it's back to work after the long weekend, nevertheless the more you keep to the background, the better. Today, secret chats and hidden information come to light. Call me to hear when you must put your security first.
Cancer
Arrangements or appointments you try to make today will probably have to be rescheduled later on. So save yourself the trouble - postpone matters until Thursday. Listen to your own intuition rather than to what others tell you today – even if they are supposed to be the experts! Call me to hear when to ask questions before you make that decision.
Leo
Your mind is focused on work, ambitions and the great blue yonder. You're either contemplating a new project or job, or planning the next stage of your career. Today's New Moon is triggering a fresh start. But, Leo, the stars advise against making any new moves just yet. Wait until Thursday. Call me to hear when your plans may be scuppered.
Article continues below advertisement
Virgo
Try not to commit yourself to any new travel arrangements after 7.45 this morning. Bookings made before this time are sound. But those made after are liable to problems and postponements. The same applies to legal or financial matters. Lay your plans ready to move later in the week. Call me to hear when you must keep a grip on your spending.
Libra
If you can, it would be advisable to avoid financial dealings today as there's a greater than average chance of making mistakes. Unless you're very careful, you could find yourself being steered in quite the wrong direction today. If it doesn't sound right to you, it probably isn't. Call me to hear when you must put your own emotions first.
Scorpio
The planets have been spotlighting your creative and romantic life for a little while. But now the focus intensifies and it looks like new developments are in store. Although making new commitments are not recommended today, partnerships are now taking a new turn. Call me to hear when it's essential not to go over the top.
Sagittarius
Bogged down with work or frantically chasing a deadline or three? There's a strong chance that schedules will prove more flexible than you expect and demands and pressures lessen through the day. Carry on as normal but don't begin any major new projects until Thursday. Call me to hear when you must keep an eye on your finances.
MORE ON:
Christina Hendricks
Article continues below advertisement
Capricorn
It may be back to work after the Bank Holiday, but a little escape wouldn't do you any harm at all today. With people in an easy mood, you could find you have more time to coast. Put a hot date or romantic rendezvous on your agenda today! Call me to hear when a family matter will interfere with your plans.
Aquarius
If you've had some domestic hiccups lately and lots of sorting to do around the house, you should feel on firmer ground today. But if you're making decisions concerning the home and family, make sure everyone's in agreement before making those sweeping changes you have in mind. Call me to hear when to factor in unexpected delays.
Pisces
Important meetings? Chances are there could be a hitch, people don't show or the meetings simply turn out to be a waste of time. Essentially, it's probably best if you do your own thing and don't rely on others. It's a good day, however, for wriggling out of onerous commitments. Call me to hear when you're in danger of buying a pig in a poke.
To sign up for OK! Magazine's daily horoscopes on your phone, text the first three letters of your star sign (e.g., SAG) to 63422. Subscription is $2.99 per month billed until you unsubscribe plus message & data rates may apply. Send STOP to 63422 to unsubscribe. Text Help to 63422 for help. Premium charges will be added to your wireless phone bill or deducted from your prepaid account. Subscriber certifies they are the account holder or have account holder's permission. For more info, please visit http://www.okmagazine.com/horoscopes/
Participating carriers include Alltel, AT&T, Boost, Cellular One, Nextel, Sprint, T-Mobile, US Cellular, Verizon Wireless, and Virgin.