NEWS
What's in Your Stars?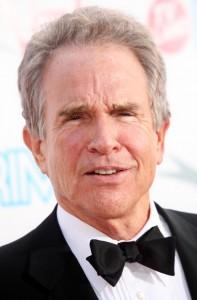 March 30
Today's celeb birthdays
1962: M.C. Hammer (49)
1968: Celine Dion (43)
1937: Warren Beatty (74)
1979: Norah Jones (31)
Aries
Make bookings and arrangements as early as you can this morning before communication planet Mercury gets a chance to throw a spanner in the works. A group project is making pleasing progress but it may need clarification. Be sure everyone involved is working off the same page. Call me to hear when to control your temper to avoid a row.
Article continues below advertisement
Taurus
Have you been thinking about a new job? By all means apply but, with Mercury delaying matters and slowing the wheels of commerce, be prepared for a long wait before you hear back. A private conversation stimulates your imagination and sends you back down memory lane. Call me to hear when a careless moment could cause you an injury.
Gemini
Mental interests and a broadening of your horizons dominate your chart today. Because matters are slowing, this is the ideal time to catch up with friends and contacts or to make travel plans. Creative, literary or legal interests get a good response. And a trip adds much pleasure. Call me to hear when an impulsive promise could lead to regret.
Cancer
There's only so long you can bury your head in the sand – or inside your shell! A business, financial or tax matter has been crying out to be sorted so tackle it now without further ado. You're in a positive work phase – a little revision brings success. Call me to hear when to avoid a falling out with authority.
Leo
Love continues to glow gently, so relax and enjoy your romance. It's a day that favors a heart-to-heart with that someone special or a return to a conversation with someone from afar. Travel? Just decide where you want to go and don't look back. Call me to hear when to avoid going stir-crazy.
Article continues below advertisement
Virgo
Money continues to dominate your affairs. You have your mind set on a major outlay but the truth is, the stars are urging caution and Mercury advises that signing contracts and agreements are best left until the end of next month. Emotionally, your confidence is high. Call me to hear when to prevent a financial complication.
Libra
A delightful surprise is in store. Today's stars are busy bringing people and situations back into our lives. For you, it looks like a loved one will be making a return visit, or an old friend who's been away gets back in touch. Film, art, music – indulge your senses today. Call me to hear when you'll need to fend off tough opposition.
Scorpio
Plans for your home or work on your house continue. With confusion and hold-ups likely, you're warned that there will be delays. Today, you will see the value of working more efficiently rather than more physically. If necessary, rope in other people to help. Call me to hear when not to take risks with your health.
Sagittarius
Make your intensions clear today. Looks like you could be making a return trip to a familiar place, catching up with an old friend or picking up on tasks that have been awaiting your attention. Driving? Double check water, fuel and oil before setting off. Call me to hear when you must contain your anger.
Article continues below advertisement
Capricorn
Now it's time to turn your attention to matters closer to home and to make some inroads on those jobs you've been aching to get your hands into. However, with Mercury going out of phase today, be aware there could be delays. Focus on repairs and reinstallations. Call me to hear when a domestic problem flares up unexpectedly.
Aquarius
If you find yourself drifting into a dreamy and sentimental mood, just go with it and enjoy taking a mellow, soft-focus look at life today. Catch up with correspondence and emails that are filling your in tray. Check your car and if necessary book it in for a service. Call me to hear when you must think of the consequences before you act.
Pisces
There are plenty of secret talks, background plans or private work taking place. But with Mercury, planet of commerce and communications, starting his three weekly go-slow, it's probably best to avoid agreements or making any expensive purchases today unless you simply have to. If you can, slow down and take things easy. Call me to hear when you must put your security first.
To sign up for OK! Magazine's daily horoscopes on your phone, text the first three letters of your star sign (e.g., SAG) to 63422. Subscription is $2.99 per month billed until you unsubscribe plus message & data rates may apply. Send STOP to 63422 to unsubscribe. Text Help to 63422 for help. Premium charges will be added to your wireless phone bill or deducted from your prepaid account. Subscriber certifies they are the account holder or have account holder's permission. For more info, please visit http://www.okmagazine.com/horoscopes/
Participating carriers include Alltel, AT&T, Boost, Cellular One, Nextel, Sprint, T-Mobile, US Cellular, Verizon Wireless, and Virgin.