NEWS
What's in Your Stars?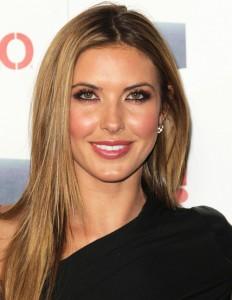 May 9
Today's celeb birthdays
1946: Candice Bergen (65)
1949: Billy Joel (62)
1979: Rosario Dawson (32)
1985: Audrina Patridge (26)
Taurus
If the day starts with mayhem at home, it won't end like that. For so long you've been feeling blocked and frustrated but today, an idea will strike you like a light bulb suddenly switching on. It's precisely the trigger you've been waiting for. Call me to hear when it's important you steer your own path.
Article continues below advertisement
Aries
Chances are you're in a hurry this morning, youngsters are noisy and demanding and there's a lot of hot air in the kitchen! Whatever happens, matters should improve by mid-morning and then you can plan some fun time for later on. Good fortune finds you late afternoon. Call me to hear when to cool your frustration at home.
Gemini
All this socializing and dealing with people and all their various needs has been getting on top of you and the thought of more to come this morning is overwhelming. But events mellow as the day progresses and the people you meet today are quite refreshing – and romantic, too! Call me to hear when you must put your security first.
Cancer
Don't deal with agreements or financial matters this morning. If you must discuss money with bosses or public officials, wait until after mid-morning. Career-wise, you're riding the crest of a wave right now. Your talents will be applauded this afternoon and your skills pleasantly rewarded. Call me to hear when to ask questions before you make that decision.
Leo
Early morning could be fraught. But don't let that stop you reaching out. Just wait until after mid-morning before you make travel arrangements, pursue literary matters or deal with legal affairs. Make big plans for the future. You may be happily surprised with what happens later on. Call me to hear when your plans may be scuppered.
Article continues below advertisement
Virgo
Perhaps you've had a busy weekend, are feeling tired or just have that Monday morning feeling. The fact is, your physical stamina is at a low ebb today. Use this down time to fact-find and sort out private affairs. Financially, there are good developments in store! Call me to hear when you must keep a grip on your spending.
Libra
You have some difficult interpersonal affairs to sort out. But the more you can do quietly before 10.30 am, the better. However, if agreements are concerned, best wait until after this time to ensure things go smoothly. The afternoon and evening are made for romance. Sweet! Call me to hear when you must put your own emotions first.
Scorpio
What a scrabble and a rush you have this morning – but you're used to that with the hectic pace you've been keeping lately. Be careful that someone doesn't try to land even more work on your lap today. If so, think short cuts, hi-tech solutions and clever innovations. Call me to hear when it's essential not to go over the top.
Sagittarius
A difficult situation will need delicate handling first thing this morning. If there are apologies to make or commitments to wriggle out of, it will be easier if you do so before 10.30am. Your mood, your spirits and the general tone of the day lift after this time. Expect surprises later on. Call me to hear when you must keep an eye on your finances.
Article continues below advertisement
Capricorn
Family affairs, domestic finances, property matters or issues of a deeply sensitive nature come to the surface this morning. But complications can be contained if dealt with first thing. Sensible solutions and happier developments turn the day around. The unexpected pleases later on. Call me to hear when a family matter will interfere with your plans.
Aquarius
People make life difficult for you first thing today. Don't try to reach an agreement before mid-morning as, chances are, it will turn out more hassle than it's worth. Unexpected news or a chance meeting this afternoon could change matters dramatically, and so much for the better. Call me to hear when to factor in unexpected delays.
Pisces
Pace yourself this morning, Pisces. Avoid placing orders or making important purchases until after mid-morning when better deals are on offer. If money's tight, there are surprises in store – you might pick up extra work, find a treasure, or a bit of lucky money coming your way. Call me to hear when you're in danger of buying a pig in a poke.
To sign up for OK! Magazine's daily horoscopes on your phone, text the first three letters of your star sign (e.g., SAG) to 63422. Subscription is $2.99 per month billed until you unsubscribe plus message & data rates may apply. Send STOP to 63422 to unsubscribe. Text Help to 63422 for help. Premium charges will be added to your wireless phone bill or deducted from your prepaid account. Subscriber certifies they are the account holder or have account holder's permission. For more info, please visit http://www.okmagazine.com/horoscopes/
Participating carriers include Alltel, AT&T, Boost, Cellular One, Nextel, Sprint, T-Mobile, US Cellular, Verizon Wireless, and Virgin.