NEWS
What's in Your Stars?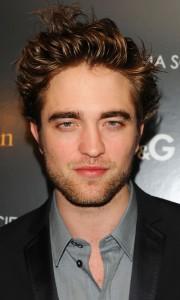 May 13
Today's celeb birthdays
1950: Stevie Wonder (61)
1964: Stephen Colbert (47)
1986: Robert Pattinson (25)
Taurus
You've built up a lot of power and energy by working in the wings and honing your ideas. It seemed as if you'd never get through to the other side and now finally you find you can make that all-important breakthrough. Take the weekend to decide your next step. Call me to hear when you must say 'no'.
Article continues below advertisement
Aries
Happily, of lot of the intensity you've been feeling has now eased away. Where you're now focusing your efforts is on your financial situation. You're eager to improve your lot and ambitious to enhance your income. Work on your talents today and how you can make your skills pay. Call me to hear when you need to stand firm.
Gemini
Socially, life is still as demanding as ever. But do you have the drive, the desire and the stamina to be at everyone's beck and call? Gemini, this is a time to please yourself and to indulge in all those activities that bring calm to your soul. Call me to hear when you need to give yourself time to think.
Cancer
Your ambitions, your visions and your wider perspectives are getting a great push forward as Mars, the energizer of the universe, stirs your motivation. Now, it's time to forge ahead with new goals in mind, to move to a new crowd and mix with different people. Call me to hear when someone's likely to let you down.
Leo
Work has upped the ante – you've probably noticed already how the pace has increased. But now, Leo, if you're looking for success you need to up your game. Just as well that your ambition is kicking in. You're in the spotlight and no reason why you can't forge ahead. Call me to hear when a calm approach avoids a potential flare-up.
Article continues below advertisement
Virgo
Get your head around important legal or literary matters today, Virgo. You will need to address finances but perhaps today isn't the best of times to make big decisions. What you're in the mood for is adventure so plan something different now for the upcoming weekend. Call me to hear when to guard against disappointment.
Libra
Mars, now moving out of your relationship zone, is taking the heat, the impatience and the urgency out of your interactions. Although you're feeling calmer, you're still eager to spread your wings. But it's business and shared resources that claim your attention now. Call me to hear when to avoid money becoming a bone of contention.
Scorpio
Feel the passion, Scorpio! Mars in your relationship zone now pumps up the heat. There's so much fire and spirit and adventure here, you're throwing your all into your one-to-one. It's a great start to what could turn into an exciting weekend! Call me to hear when to avert a mishap or mistake.
Sagittarius
Being a Sagittarian means that you take on far too much. You have such a huge gusto for life and want to embrace so many interests and activities each and every day. Now, the tempo is about to quadruple so you will need to pace yourself more than ever. Call me to hear when to avoid a power struggle.
Article continues below advertisement
Capricorn
Get actively involved, Capricorn. Whether it's sport, travel or a creative project, you're looking for some thrills and spills either as a participant or spectator. You have an exciting few weeks ahead filled with friends, children, parties, outings or holidays. The action starts here. Call me to hear when to avert someone's indecisiveness scuppering your plans.
Aquarius
After so much bustle and running around, you're probably pleased to have a chance to turn your attention to your home and family. But don't expect life to get any quieter! With your plans to redecorate, refurbish or just blitz the place, domestic life is all a-buzz. Call me to hear when cooperation prevents a conflict.
Pisces
You'll notice from today onwards how the pace of life ramps up as you move up through several gears. Meetings, outings, comings and goings keep you on the move. But you'll find new energy and with your mind razor sharp, you'll cope beautifully with all the extra demands. Call me to hear when you shouldn't take that risk.
To sign up for OK! Magazine's daily horoscopes on your phone, text the first three letters of your star sign (e.g., SAG) to 63422. Subscription is $2.99 per month billed until you unsubscribe plus message & data rates may apply. Send STOP to 63422 to unsubscribe. Text Help to 63422 for help. Premium charges will be added to your wireless phone bill or deducted from your prepaid account. Subscriber certifies they are the account holder or have account holder's permission. For more info, please visit http://www.okmagazine.com/horoscopes/
Participating carriers include Alltel, AT&T, Boost, Cellular One, Nextel, Sprint, T-Mobile, US Cellular, Verizon Wireless, and Virgin.