NEWS
What's in Your Stars?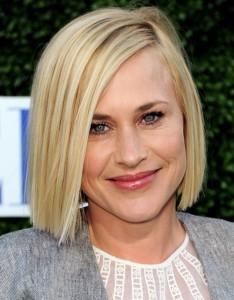 April 8
Today's celeb birthdays
1966: Robin Wright (45)
1968: Patricia Arquette (41)
1980: Katee Sackhoff (31)
Aries
Talks, meetings and arrangements are constructive this morning, especially where you need to get other people on board. Doubts may creep in later on this afternoon, however. Don't let disappointment get in the way. Events will raise your spirits this evening. Call me to hear when you can't trust what you're told.
Article continues below advertisement
Taurus
Settling down to work and getting routine tasks done and out of the way will make you feel good this morning – and you'll slice through your 'to do' list in no time. Take comments and criticisms in your stride this afternoon. Down tools and enjoy a contented Friday night. Call me to hear when a purchase won't be worth the money.
Gemini
It's another social and sociable day which, for a Gemini like you, is just up your street. The only fly in your ointment is work or a duty – a task you've committed yourself to do – late afternoon. Get it out of the way, then you can look forward to an enjoyable Friday night. Call me to hear when a promise comes unstuck.
Cancer
Getting ahead and making progress at work is still uppermost in your mind. But you'll probably get more mileage out of your day by working quietly on your own and tying up all loose ends. Travel arrangements or IT may present a problem late afternoon. You're flushed with success tonight. Call me to hear when your misgivings are unfounded.
Leo
Writing, talking, meeting, corresponding – it's a full day. But, since you're so organized and structured, it's one when you'll get a lot of solid, concrete work done. You'll be so pleased to bring the end of the week to a close on such a constructive note. Call me to hear when a social plan fizzles to nothing.
Article continues below advertisement
Virgo
There are lots of reasons why you should feel good about yourself today. Firstly, your work is appreciated and there's good feedback coming your way from the powers that be. Secondly, a financial or business matter looks like being resolved soon. And thirdly - it's Friday! Call me to hear when to be on the lookout for mistakes at work.
Libra
You're organized and efficient today, Libra, and working well. You're marshaling your thoughts and ideas, your arrangements are sound and the advice you're giving is well-received. Watch what you eat if you're out and about. The evening is made for fun and especially - for two! Call me to hear when you must double-check travel times.
Scorpio
The one blot on your landscape in this otherwise productive and progressive day is money. You may find you're disappointed with a purchase this afternoon, or annoyed by someone's attitude. Your work and health improve, and a general sense of accomplishment ends your day nicely. Call me to hear when to watch out for a financial glitch.
Sagittarius
As the philosopher of the Zodiac, it's not surprising that people come to you for advice, like today for example when someone seeks you out for your wisdom. Being Friday, you're in the mood for fun but there are tasks to do first. An entertaining evening lies ahead. Call me to hear when you shouldn't sign that contract.
MORE ON:
Patricia Arquette
Article continues below advertisement
Capricorn
It's always reassuring, as happens today, to know that your efforts are recognized by the powers that be. And, given the quality of your work and the amount of responsibility you're taking on, that pat on the back is well deserved. At home, there are reasons to celebrate tonight. Call me to hear when you must double-check the details.
Aquarius
Thinking about holidays, trips, travel, faraway places? You should get good advice if you're making bookings today. Financially, though, you could find you're paying over the odds for entertainment or luxury buys this afternoon. Judging by this evening's contented stars, however, it's worth it. Call me to hear when you can't afford to trust your luck.
Pisces
A pleasing aura surrounds all matters of a domestic nature today. It's a good day to invest in your home. Items you buy this morning should prove good value and long-lasting. After a busy week, you deserve a Friday night treat. So don't feel guilty about spoiling yourself tonight. Call me to hear when a domestic arrangement falls apart.
To sign up for OK! Magazine's daily horoscopes on your phone, text the first three letters of your star sign (e.g., SAG) to 63422. Subscription is $2.99 per month billed until you unsubscribe plus message & data rates may apply. Send STOP to 63422 to unsubscribe. Text Help to 63422 for help. Premium charges will be added to your wireless phone bill or deducted from your prepaid account. Subscriber certifies they are the account holder or have account holder's permission. For more info, please visit http://www.okmagazine.com/horoscopes/
Participating carriers include Alltel, AT&T, Boost, Cellular One, Nextel, Sprint, T-Mobile, US Cellular, Verizon Wireless, and Virgin.