NEWS
What's in Your Stars?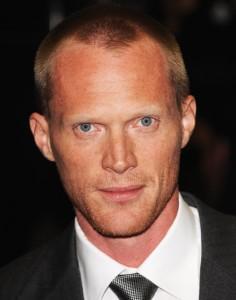 May 27
Today's celeb birthdays
1970: Joseph Fiennes (40)
1971: Paul Bettany (39)
1975: Andre '3000' Benjamin (35)
Gemini
You'll certainly have plenty of energy to plough into your work today. But it's also worth spending some time to consider your health, fitness and diet, and ultimately to find ways to boost your well-being. An interesting encounter is on the cards. Be bold: say yes! Call me to hear when you must take extra care of your health.
Article continues below advertisement
Aries
Have you forgotten something, Aries? There seems to be some confusion first thing. Your travel, holiday or leisure plans are coming together but just check you have all the necessary documents and finances in place before you set off this morning. By lunchtime, you're raring to go! But call me to hear when a journey could prove irritating.
Taurus
Because you're at your most charming and persuasive today, this is a really opportune time to forge important new alliances. But there's a chance you'll forget to do something important. So sit down quietly and write yourself a list. A new introduction excites your all senses! Call me to hear when manners make all the difference.
Cancer
Your mind is likely to wander this morning. Perhaps that's part of the creative process since you come up with some amazingly creative ideas later on. Tonight's Full Moon stimulates your appetites. Keep that in mind if you're trying to control your diet or if you're socializing with friends. Call me to hear when to curb that impulsive urge to spend.
Leo
Despite any early reservations you may have regarding domestic matters, works to your home should go surprisingly well – especially if bathrooms, plumbing or electrical supplies are involved. By this evening, you'll reach the point where you can turn your attention instead to the lighter side of life. Call me to hear when officials simply aren't listening.
Article continues below advertisement
Virgo
Good to find you on top form today, Virgo, able to work fast and make decisions at the speed of light. Mind you, it may not seem like it at first when mixed messages lead you to think you're losing the plot. Happily, all relationships prosper today. Call me to hear when giving clear signals is a must.
Libra
Keep an eye on your possessions, Libra – it's the sort of day when you mislay an important file or accidentally leave your mobile phone on the bus. Matters turn out well later in the day. Either you find what you lost or you hear some unexpected good news. Call me to hear when you must show extra sensitivity to a loved one.
Scorpio
Relationships are accented today and if there have been times over the last few weeks when you haven't quite seen eye to eye with a certain person, rest assured that you now have every opportunity to put things right. Lady Luck? You're in her sights today! Call me to hear when you mustn't take your partner for granted.
Sagittarius
If you've had your house on the market or been hoping to buy a property, today's Full Moon brings matters to a climax. And if you've been busy redecorating your home, now you can sit back and enjoy your efforts. A bright idea comes up trumps. Call me to hear when best to make your pitch.
Article continues below advertisement
Capricorn
Looks like you'll have to dig deeper into your pocket than expected this morning. But if that's what it takes to buy peace of mind, no doubt you'll come to terms with it. Once done, the rest of the day will be a breeze. Call me to hear when chatting wastes precious time.
Aquarius
Today's Full Moon falls in the area of your chart that represents your hopes and dreams. It suggests you could find at least one of your ambitions is within easier reach. It also means that social affairs come under happy stars and romance promises to brighten your day. Call me to hear when a lack of attention could cause trouble at work.
Pisces
You've been busy creating a stable base both at work and home. There have inevitably been difficulties but you have overcome them. Today, despite a sluggish start, you're working fast and furiously again. However, the satisfaction and feedback you're getting is a fabulous boost to your morale. Call me to hear when carelessness could lead to an injury.
To sign up for OK! Magazine's daily horoscopes on your phone, text the first three letters of your star sign (e.g., SAG) to 63422. Subscription is $2.99 per month billed until you unsubscribe plus message & data rates may apply. Send STOP to 63422 to unsubscribe. Text Help to 63422 for help. Premium charges will be added to your wireless phone bill or deducted from your prepaid account. Subscriber certifies they are the account holder or have account holder's permission. For more info, please visit http://www.okmagazine.com/horoscopes/
Participating carriers include Alltel, AT&T, Boost, Cellular One, Nextel, Sprint, T-Mobile, US Cellular, Verizon Wireless, and Virgin.