NEWS
What's in Your Stars?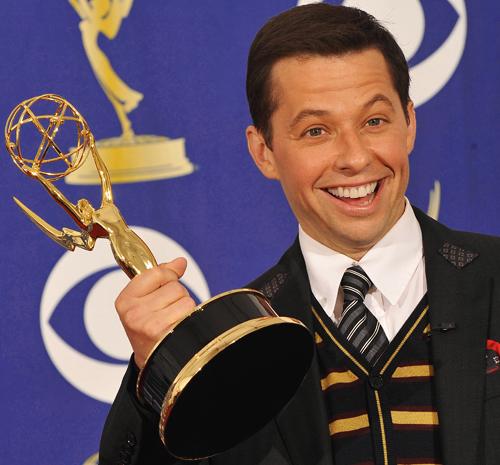 April 16
Today's celeb birthdays
1965: Jon Cryer (45)
1965: Martin Lawrence (45)
Aries
Cheer up, Aries, there's everything to play for! Not only is a welcome break coming up, but there's also good money news heading your way. Fate could well have something lucky lined up for you. So don't hesitate - go for it now. But call me to hear when you must curb an irresistible desire to spend, spend, spend.
Article continues below advertisement
You're surrounded by good will and a positive feel-good element to your day lifts your spirits. The stars reveal that travel will stimulate your imagination and open new pathways for you today and over the weekend. Events are freeing you for some great opportunities ahead. Call me to hear when to ask for that special favor.
Gemini
Work that you're doing behind the scenes is going great guns and with your imagination at its most fertile, the ideas you're generating are close to genius. Front-line career matters, too, are progressing well and a certain project is bringing in the money. How nice! Call me to hear when your instincts are way off beam.
Cancer
Work prospects are pleasing and a joint project takes you out and about. Don't be afraid to think big. The next few days are starred for friendship and a new face entering the scene now could make all the difference to your future life. Call me to hear when to make a dream come true.
Leo
Money matters continue to dominate the scene and since you're putting so much dynamic energy into your career right now, the potential for cashing in has never been better. A matter you're researching is fascinating. Taking such a disciplined approach enables you to make good headway today. Call me to hear when to avoid crossing swords with the boss.
Article continues below advertisement
OK! EXCLUSIVE: ROB & KRISTEN'S ROMANTIC GETAWAY
Virgo
Romance is still big in your chart right now. A trip or the prospect of a weekend break blows the cobwebs away, stimulates ideas and gives you an opportunity to lay down practical long-term plans. Pillow talk and words of love make your evening delightful. Call me to hear when to avoid a misjudgment.
Libra
Projects and plans come together and at last you feel you're really on your way. Income and earnings get a shot in the arm with either a bonus or the promise of a raise. Whether physically or metaphorically, you should fix your sights on distant horizons now. Call me to hear when money and friendship don't mix.
Scorpio
Partners and people you work with are especially supportive and their generosity is likely to spill off on you. With all your relationships today, communication is key. Lucky Jupiter is stirring your imagination and shows you're aching to spread your wings. Roll on the weekend! Call me to hear when that extra effort will impress the boss.
Sagittarius
Whether connected with your work or your home, a task is completed with a flourish. Family life and domestic affairs prosper later this afternoon and you feel glad. Venus brings you a surge of health and happiness to set you up just in time for the weekend. Call me to hear when you have the winning hand.
Article continues below advertisement
Capricorn
At last you get the green light to put into practice all those ideas and plans you've been working on for so long. Whether it's your position, your career or your love life that you've been wanting to advance, a significant meeting today could steer you in just the right direction. Call me to hear when it's wise to have Plan B up your sleeve.
DOUG TELLS OK! HE AND PARIS ARE OVER (AGAIN)
Aquarius
Your mind is firing on all cylinders and coming up with great ideas for home improvements. Deal with finances, travel and domestic matters today so as to get yourself sorted for the weekend. If you're shopping today, search around – you could find a treasure! Call me to hear when to avoid a clash of opinions.
Pisces
Pleasing news heading your way ends your week on a good note. Let go the reins. Allow Fate take you by the hand and lead you to whatever good things the stars may have in store. Luck and love go together and promise an interesting weekend. Call me to hear when you must stay financially one step ahead.
Article continues below advertisement
To sign up for OK! Magazine's daily horoscopes on your phone, text the first three letters of your star sign (e.g., SAG) to 63422. Subscription is $2.99 per month billed until you unsubscribe plus message & data rates may apply. Send STOP to 63422 to unsubscribe. Text Help to 63422 for help. Premium charges will be added to your wireless phone bill or deducted from your prepaid account. Subscriber certifies they are the account holder or have account holder's permission. For more info, please visit http://www.okmagazine.com/horoscopes/
Participating carriers include Alltel, AT&T, Boost, Cellular One, Nextel, Sprint, T-Mobile, US Cellular, Verizon Wireless, and Virgin.