NEWS
What's in Your Stars?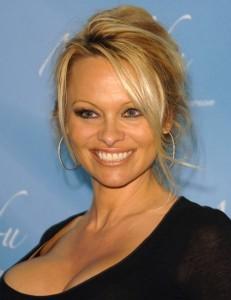 July 1
Today's celeb birthdays
1952: Dan Aykroyd (58)
1967: Pamela Anderson (43)
1971: Missy Elliott (39)
1977: Liv Tyler (33)
Cancer
Friends and well-wishers will be getting in touch, and nice things heading your way are sure to put the smile right back on your face. Meanwhile, keep progressing those travel or holiday plans. Love? Dreams of a romantic getaway are fast becoming a reality. Call me to hear when to avoid a burdensome duty.
Article continues below advertisement
Aries
It would be easy to become wrapped up in your own little world today. But the reality is, you have other fish to fry. True, family and home matters are keeping you productively busy. But it's the work you're putting in discretely at work that's making the difference. Call me to hear when a quiet word does the trick.
Taurus
It's a progressive, fast-flowing and deep-thinking twenty-four hours ahead, Taurus. Could your address book, in-box or favorite social networking site do with a little pruning? Clearing out the clutter is so satisfying. There are plenty of activities and lots of chat to fit in, too. Call me to hear when you must put health first.
Gemini
Perhaps with so much else on your mind, you've allowed things to slide and jobs have been piling up around the house and at the office. But you can cut a real swathe through all the dust and clutter today. Make time for a little special shopping, too. Call me to hear when your influence makes the difference.
Leo
A quiet day and a cozy night in sounds pretty blissful to you right now. However, with extra tasks on your agenda that need doing, it's unlikely you'll be putting your feet up soon. Besides, your mind is racing with plans and a secret mission is on the cards. Call me to hear when you mustn't take a partner for granted.
Article continues below advertisement
Virgo
As a rule, Virgos are hard-working people. So when an opportunity comes along to let your hair down, you should jump at it. With partners, people and parties highlighted in your solarchart, it looks as if the stars will provide you with that very occasion today. Call me to hear when too much of a good thing is bad.
Libra
At work, you're still high profile and preparation is key for maintaining your standards. Whether it concerns you, a member of your family or a beloved pet, health matters come to the fore today. Re-arrange furniture, sort, tidy, file stuff away: small efforts can have a big impact! Call me to hear about your lucky day.
Scorpio
Whether you're traveling for business or pleasure, your trip will be quite a pleasant eye-opener. Socially, you're on sparkling form so don't be backward in coming forward when it involves making new contacts. Youngsters? What they tell you today is quite revelatory. Call me to hear when to book that trip.
Sagittarius
Assertive Mars is bringing out your most competitive drive. Your mind is like greased-lightening when it comes to generating ideas so don't be afraid to speak up. Home? You may be considering major redecorating projects or even a property move. Serious money is involved. Call me to hear when fortune smiles on you.
Article continues below advertisement
Capricorn
You and your partner are talking over some big plans it seems. You may be looking for new adventure or booking the holiday of a life-time. Or else you're being drawn to a new interest that you're finding fascinating and absorbing. Today, you get the support you need. Call me to hear when a chat changes your mind.
Aquarius
It's nice to be appreciated once in a while and see that your efforts are justly rewarded. With the promise of a bonus, rebate or back pay that's owing now coming through, that seems to be happening today. Keep thinking, Aquarius – your ideas are heaven-sent! Call me to hear when a solution becomes crystal clear.
Pisces
A passion is growing and love is putting a new spring in your step. With the Sun now lighting up the enjoyment zone of your chart, there's no reason why you shouldn't put good things and fun times at the top of your list today. A heart-warming conversation brings a deeper understanding. Call me to hear about a happy event.
To sign up for OK! Magazine's daily horoscopes on your phone, text the first three letters of your star sign (e.g., SAG) to 63422. Subscription is $2.99 per month billed until you unsubscribe plus message & data rates may apply. Send STOP to 63422 to unsubscribe. Text Help to 63422 for help. Premium charges will be added to your wireless phone bill or deducted from your prepaid account. Subscriber certifies they are the account holder or have account holder's permission. For more info, please visit http://www.okmagazine.com/horoscopes/
Participating carriers include Alltel, AT&T, Boost, Cellular One, Nextel, Sprint, T-Mobile, US Cellular, Verizon Wireless, and Virgin.