NEWS
What's in Your Stars?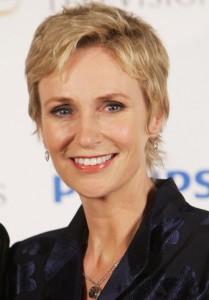 July 14
Today's celeb birthdays
1960: Jane Lynch (50)
1961: Jackie Earle Haley (49)
1966: Matthew Fox (44)
Cancer
Time to make a move, Cancer. The recent eclipse in your sign is exerting its effects and triggering a desire for activity. Deal with your in-tray, answer correspondence and make those phone calls. Communications will keep you on your toes today. Call me to hear when a home purchase is spot-on.
Article continues below advertisement
Aries
Home, garden, land, property, the environment, where you live? Changes, developments and alterations are on your mind right now – driven by this week's solar eclipse that always presages new things. Today, you're champing at the bit and eager to make a start. Call me to hear when an intimate chat reveals new insights.
Taurus
Make yourself seen and heard today, Taurus. Socially, you're as bright as a button and full of imaginative ideas. At work, people will appreciate your lively input, your vitality and enthusiasm for whatever projects are on the go. This evening? Make time for stimulating artistic pursuits. Call me to hear when a little extra effort is richly repaid.
Gemini
With charming Venus, enthusiastic Mars and home-oriented Moon all linked together in the domestic sector of your solarchart today, personal affairs are starred. Whether you're cleaning cupboards, weeding the garden or cooking for a crowd, home life pleases you best tonight. Call me to hear when you must guard what you say.
Leo
Being so big-hearted, Leo, nothing gives you greater pleasure than spoiling those you love. You have certain purchases in mind and gifts to buy and, since your money zone comes under good auspices, here's your chance to make that shopping trip today. Call me to hear when financial advice is worth taking on board.
Article continues below advertisement
Virgo
You may find a lot of crazy energy around you today. But, since you have a busy couple of days ahead, it would be best to pace yourself. Indulgent Venus allows time to relax and deal with those aspects of your work that you like doing best. Call me to hear when your organizing skills earn you extra merit.
Libra
Subtle but powerful cosmic energy in the career sector of your solar chart ushers in new opportunities. But it's what you do, hear and achieve behind the scenes that carries weight today. Whether for work or for personal reasons, thorough research pays off. Call me to hear when to avoid an upset with someone close.
Scorpio
Have you noticed how your tastes are changing, how you're picking up new interests and how local affairs are taking up more of your time? You can explore this further today through teamwork and group activities. Keep thinking adventure and further afield. Call me to hear when a decision needs to be rethought.
Sagittarius
Business, money, investments, taxes – it's all still very much on your mind as you hurtle through this busy day. Career goals are uppermost with meetings and dealings with both officials and the general public. Keep a high profile. Fast work enables you to get ahead. Call me to hear when travel and social plans hit the mark.
Article continues below advertisement
Capricorn
Sometimes solar eclipses are a sign of a make-or-break time for relationships. Certainly, you yourself are sensing a big change in your own needs, wants and desires. But with the Sun in the love sector of your chart today, partnerships should be forward looking. Call me to hear when you must double-check your security.
Aquarius
Those changes you've made both to the way you work and to your living environment are working wonders. It's all tied in with the recent New Moon and solar eclipse which are highlighting all this new power and energy you're suddenly discovering. Carry things forward today. Call me to hear when love fills your heart.
Pisces
Decisions, decisions. The relationship sector of your solarchart is alive with activity today. Whether in business or in your personal life, you and your partner are making adventurous plans. Love? Keep that glow of romance alight and let the passion grow. Lucky new developments are in store. Call me to hear when it's crucially important to be prepared.
To sign up for OK! Magazine's daily horoscopes on your phone, text the first three letters of your star sign (e.g., SAG) to 63422. Subscription is $2.99 per month billed until you unsubscribe plus message & data rates may apply. Send STOP to 63422 to unsubscribe. Text Help to 63422 for help. Premium charges will be added to your wireless phone bill or deducted from your prepaid account. Subscriber certifies they are the account holder or have account holder's permission. For more info, please visit http://www.okmagazine.com/horoscopes/
Participating carriers include Alltel, AT&T, Boost, Cellular One, Nextel, Sprint, T-Mobile, US Cellular, Verizon Wireless, and Virgin.