NEWS
What's in Your Stars?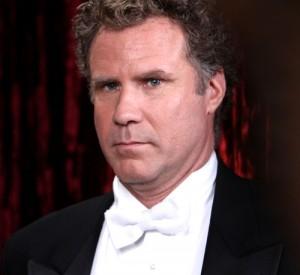 July 16
Today's celeb birthdays
1963: Phoebe Cates (47)
1968: Will Ferrell (42)
1971: Corey Feldman (39)
Cancer
Focus on your work this morning, Cancer. You can make great progress and achieve good things while the stars are constructively placed before 2.30 pm. After that, events go into free-fall. You'll probably be glad of a sense of relief – but don't go mad! Call me to hear when a home purchase is spot-on.
Article continues below advertisement
Aries
It's a good thing you enjoy a challenge, Aries, as this is one of those days that could be grist to your mill. Patience isn't your strong suit, but remember the tortoise and the hare! Give people – and especially close partners – time to respond. And remember to smile. Call me to hear when an intimate chat reveals new insights.
Taurus
You're always logical and practical, Taurus, that's why people come to rely on you and your good sense. Pull out all the stops this morning to get your work done and delivered by lunch time. That way, you'll be free to deal with whatever eventualities the afternoon brings. Call me to hear when a little extra effort is richly repaid.
Gemini
If you're involved in a group project, depend on others at work or are arranging social events, put extra effort in this morning and get as much sorted and agreed by early afternoon. There's a touch of chaos later in the day so expect the unexpected then. Call me to hear when you must guard what you say.
Leo
Another frantic day trying to fit everything in before the weekend. If you can, give business dealings priority this morning. The same applies to money, especially if you need to raise funds, talk to the bank, or arrange foreign currency. Take care travelling this evening. Call me to hear when financial advice is worth taking on board.
Article continues below advertisement
Virgo
Money and business dealings may be slow today. But if you get these matters, and any other important purchases out of the way this morning, you'll at least accomplish what you set out to do. Don't leave things until this afternoon - you could be in for disappointment. Call me to hear when your organising skills earn you extra merit.
Libra
You're probably better off working quietly and on your own all day today, Libra. If you can take the day off altogether, even better. Be aware that people may be noisy or downright uncooperative this afternoon. You may be in for a lively Friday night! Call me to hear when to avoid an upset with someone close.
Scorpio
It's one of 'those' Fridays. You know, when things simply don't come together. People you try to reach won't be there and the phone just rings and rings. The morning hours are your best bet, so get what you can done before lunch. Then take the afternoon off. Call me to hear when a decision needs to be rethought.
Sagittarius
It's not the easiest end to your week. Nor, judging by the erratic star patters, is it likely to be the easiest end to your day. But you can get a good deal done if you're patient and work systematically. Plans are likely to change radically this evening. Stay flexible. Call me to hear when travel and social plans hit the mark.
Article continues below advertisement
Capricorn
You, if anyone, can be single-minded when you have a goal to achieve. Today, however, may require a little more give-and-take as events either slow you down or force you to think laterally. Avoid official dealings this afternoon. Home and family? Cooperation is key. Call me to hear when you must double-check your security.
Aquarius
Arrangements may hit a stumbling block this afternoon. If you have holidays or hotels to book, best get all that done and out of the way by early afternoon. The same goes if you're arranging outings. You could be in for a surprising end to the day. Call me to hear when love fills your heart.
Pisces
Whether you're shopping or banking, arranging loans or looking for funding, the stars advise you to act quickly and decisively this morning. Leaving financial dealings until later in the afternoon could prove problematic. You may encounter resistance or make mistakes later on. Beware. Call me to hear when it's crucially important to be prepared.
To sign up for OK! Magazine's daily horoscopes on your phone, text the first three letters of your star sign (e.g., SAG) to 63422. Subscription is $2.99 per month billed until you unsubscribe plus message & data rates may apply. Send STOP to 63422 to unsubscribe. Text Help to 63422 for help. Premium charges will be added to your wireless phone bill or deducted from your prepaid account. Subscriber certifies they are the account holder or have account holder's permission. For more info, please visit http://www.okmagazine.com/horoscopes/
Participating carriers include Alltel, AT&T, Boost, Cellular One, Nextel, Sprint, T-Mobile, US Cellular, Verizon Wireless, and Virgin.