NEWS
What's in Your Stars?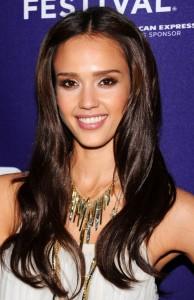 April 28
Today's celeb birthdays
1950: Jay Leno (59)
1974: Penelope Cruz (35)
1981: Jessica Alba (28)
Aries
Business and other official matters won't wait any longer. If you've been slacking off or haven't paid your bills, someone somewhere is going to start complaining. Get yourself up to speed, attend to business commitments and tie up those loose ends now. Call me to hear when you must think twice before you spend.
Article continues below advertisement
Taurus
Slow down, Taurus! People go crazy around the time of the Full Moon – which is happening today. There's a lot of competition around and you'll be expected to rush here, there and everywhere. Best to stay flexible and be prepared to change your plans if required. Call me to hear when flattery could lead you astray.
Gemini
You've been overdoing things again, Gemini, juggling too many balls in the air. So it's not surprising if you wake up feeling a little under the weather. Can you cut your schedule to a bare minimum? You can always catch up on jobs tomorrow. Today, your health takes priority. Call me to hear when it's imperative to guard your tongue!
Cancer
Friendships, social life and your children's affairs are in the spotlight today as a Full Moon throws events and people into a spin. Often, this lunar phase marks a turning point so if things have been difficult lately, today's events should bring a resolution one way or another. Call me to hear when you shouldn't let your heart rule your head.
Leo
A domestic matter comes to a grand finale. Jobs around the house are being completed and a certain situation is finally resolved. Work? You're torn which way to go but, as a deadline is looming, you will have to make a decision before the end of the day. Call me to hear when you can't afford to trust your luck.
Article continues below advertisement
Virgo
With heighten tension in your communication zone today, the danger is that you might talk yourself into trouble. When it comes to relationships, compromise is by far the best bet. Watch out for angry road users, especially if you're behind the wheel yourself. Call me to hear when you must keep an eye on that blind spot!
Libra
Your financial commitments may seem overwhelming but finding ways to economize will make you feel better. We're all more prone to stress and odd reactions at the time of the Full Moon, so whatever happens today, refuse to be riled and postpone decisions until tomorrow. Call me to hear when to avoid a disappointing trip.
Scorpio
The day calls for flexibility, Scorpio. A build up of pressure in your own sign puts you under stress and you're likely to take your tensions out on people around you if you're not careful. Where close partners are concerned, a certain matter gets resolved. Call me to hear when to avoid tears before bedtime.
Sagittarius
Why are you putting yourself under more stress than you need to? You have plenty enough on your plate already and today's cosmic cosh is racking up the tension even further. Whether it's travel, legal, educational or political, don't bite off more than you can chew. Call me to hear when you mustn't take your partner for granted.
Article continues below advertisement
Capricorn
You've pinned a lot of hopes into today's arrangements and it's good to see that things have already started to go your way. Expect some tensions, however, with perhaps a friend, colleague or offspring giving you cause for concern. Blame it on the stars for stirring people up! Call me to hear when your money instincts are spot-on.
Aquarius
Expect a flurry of activity around the house today – and some of it could be a strain. In many ways, today's cosmic focus marks the culmination of your efforts and the coming together of your plans. However, feelings are likely to be stirred and events highly charged. Call me to hear when to avoid being caught out by the boss.
Pisces
Take it easy, Pisces. You're under pressure and want to pack so much into your day. But it's one of those days when keeping it simple gets things done. If you're traveling, it's a case of 'slow but sure'. And be sensible if lifting heavy weights. Call me to hear when you discover the truth about a certain someone.
To sign up for OK! Magazine's daily horoscopes on your phone, text the first three letters of your star sign (e.g., SAG) to 63422. Subscription is $2.99 per month billed until you unsubscribe plus message & data rates may apply. Send STOP to 63422 to unsubscribe. Text Help to 63422 for help. Premium charges will be added to your wireless phone bill or deducted from your prepaid account. Subscriber certifies they are the account holder or have account holder's permission. For more info, please visit http://www.okmagazine.com/horoscopes/
Participating carriers include Alltel, AT&T, Boost, Cellular One, Nextel, Sprint, T-Mobile, US Cellular, Verizon Wireless, and Virgin.