NEWS
What's in Your Stars?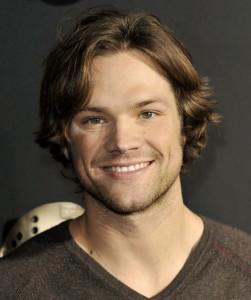 July 19
Today's celeb birthdays
1962: Anthony Edwards (48)
1976: Vinessa Shaw (34)
1982: Jared Padalecki (28)
Cancer
It's one of those days when your brain is really switched on and ideas hit you at the speed of light. While your life is still busy and you seem to be communicating to everyone and his wife, your interest now turns to holidays and pastimes. Hurrah! Call me to hear when you mustn't take liberties at work.
Article continues below advertisement
Aries
It's heart-warming to report that a pleasing wave of well-being is coming your way. There's a sense of prosperity and good fortune surrounding your home and property affairs and, despite your own uncertainties, what's happening now should turn out to be a good long-term investment. Call me to hear when finances are especially well-starred.
Taurus
Intimate relationships come under Venus' gentle influence today, giving you a chance to grow closer to that special someone. If you're single, it's sexy Mars who's guiding your love life and pumping up the heat of desire. This could turn into a far from ordinary Monday! Call me to hear when to avoid travel plans going awry.
Gemini
Money-wise, the stars are bringing opportunities to put your finances on a much firmer footing. Perhaps you're due a bonus, tax rebate or small windfall. Domestic affairs are especially highlighted and putting your home in order puts you in a good mood. Find time also to relax. Call me to hear when to avoid a difference of opinion with someone close.
Leo
With your energies super-charged, you're making excellent progress in your work and getting through your schedule in a flash. But it's the domestic side of things that are keeping you extra busy. Shopping for family and home will please you and prove successful today. Call me to hear when it's the best day to make that special purchase.
Article continues below advertisement
Virgo
You're enjoying some of life's sweet pleasures and you're discovering that your creative talents are very satisfying. Although there are meetings and errands to run, people are supportive and things seem to be going your way nicely. Now you can turn your thoughts to leisure. Call me to hear when you must avoid laying down the law.
Libra
Though you may not be going very far, nevertheless, what you do today will keep you busy and may require a change of plans. Money? You've had certain domestic developments on the go for a while and now's an opportune time to make those necessary financial arrangements. Call me to hear when money-making ideas are on target.
Scorpio
Aren't Mondays supposed to make people grumpy? If they are, today is going to be an exception. Whether you're dealing with colleagues or friends, your social network or work environment, you seem to have a smile on your face. Today, you feel appreciated and loved. Call me to hear when a little extra charm works wonders on a colleague.
Sagittarius
Career pressures are easing, you can really feel that your confidence is now building and you're able to take things more in your stride. People are looking up to you, which is a great morale boost, too. Finances, shopping and accounts come under progressive good trends. But call me to hear when you can't hide your head in the sand over money.
Article continues below advertisement
Capricorn
You're yearning for distant things and the thought of a trip brings a flurry of excitement. If you're actually traveling, you'll find the journey spiritually uplifting. Work that you have on-going needs a lot of concentration. Contacts you make now will be important in the future. Call me to hear when a friend comes up trumps.
Aquarius
Events may be more subtle than overt today because what is happening is taking place deep in your subconscious. Whether you're travelling, working with a team or taking tests, trust your instincts. Financially, too, the stars are on your side. And the boss appreciates your insights. Call me to hear when a meeting could blossom into love.
Pisces
The cosmic focus is still powerfully highlighting partnership matters. With Venus still casting a rosy glow over your love life, this should turn out to be a pleasant Monday for a change. Travel, meeting up with friends or news from afar add to your cheerful demeanor. Call me to hear when you must keep a tighter grip on your wallet.
To sign up for OK! Magazine's daily horoscopes on your phone, text the first three letters of your star sign (e.g., SAG) to 63422. Subscription is $2.99 per month billed until you unsubscribe plus message & data rates may apply. Send STOP to 63422 to unsubscribe. Text Help to 63422 for help. Premium charges will be added to your wireless phone bill or deducted from your prepaid account. Subscriber certifies they are the account holder or have account holder's permission. For more info, please visit http://www.okmagazine.com/horoscopes/
Participating carriers include Alltel, AT&T, Boost, Cellular One, Nextel, Sprint, T-Mobile, US Cellular, Verizon Wireless, and Virgin.