NEWS
What's in Your Stars?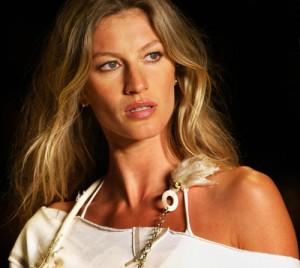 July 20
Today's celeb birthdays
1947: Carlos Santana (63)
1964: Chris Cornell (46)
1980: Gisele Bundchen (30)
Cancer
A fresh wave of optimism sweeps over you as your world opens up and offers you all sorts of possibilities and adventures. You're ready for new experiences and since life is your oyster right now, all you have to do is to reach out and enjoy. Call me to hear when you mustn't take liberties at work.
Article continues below advertisement
Aries
You're rarely short on stamina, Aries, and today's performance proves the rule. All efficiency measures and efforts to organize the office go with great gusto. At home, you're taking charge with your usual enthusiasm. Socially, it might be difficult to wriggle out of a commitment. Call me to hear when finances are especially well-starred.
Taurus
The pace of life is quickening and you're enjoying the sense of freedom and speed it brings. A creative pursuit comes under especially favorable stars today. You're making a stream of connections and when it comes to negotiations, trust yourself, you have the edge! Call me to hear when to avoid travel plans going awry.
Gemini
Take a new approach to a domestic problem that's been bugging you for a while. It's still a frustrating process, mind, with communications-planet Mercury at cross-purposes. But at least you're in the money today and you can afford to splash out on some nice things. Call me to hear when to avoid a difference of opinion with someone close.
Leo
You're enthusiastically working up a scheme and although some of the work involved must be kept under wraps, you're putting a lot of time into the details. Beware - not everyone has your vision! Money comes in and you don't mind spending it on your home and family. Call me to hear when it's the best day to make that special purchase.
Article continues below advertisement
Virgo
There's a lot going on but what happens today should help you to take another step further towards that goal. Pace yourself through the day so you don't overstretch your strength. Somehow, you can't shake off the feeling that you've forgotten something. Check your list before bed. Call me to hear when you must avoid laying down the law.
Libra
At last it seems that a financial or domestic matter that's been holding things up is getting sorted out. But there's lots of behind-the-scenes activity to distract you today. Secret arrangements, private phone calls, whispers in corridors. Something, it seems, is going on… Call me to hear when money-making ideas are on target.
Scorpio
You're in an adventurous mood today, Scorpio, and you could do with some fresh air and a change of scene. Hook up with a friend or colleague and talk through possibilities. Legal, travel or educational matters? Take advice if you want to come out winning. Call me to hear when a little extra charm works wonders on a colleague.
Sagittarius
Friendships flourish amidst an aura of buoyant bonhomie. Should you discuss those ambitious plans with your colleagues and managers? You doubt their reactions will be as supportive as you'd like. But if you don't try, you'll never know. News from afar gladdens your heart. Call me to hear when you can't hide your head in the sand over money.
Article continues below advertisement
Capricorn
You have ambitious plans in mind today, Capricorn. Your mind is on distant horizons and you could be planning a quick trip. Can you mix business with pleasure? Collaborative work gets a boost this afternoon. Keep the evening free, however, to spend with someone you love. Call me to hear when a friend comes up trumps.
Aquarius
You're making satisfying progress at work. A certain matter is looking promising. Changes have been slow – much slower than you'd like – but at last you get wind that things are moving to your advantage. Put misgivings and doubts aside and resolutely march on. Call me to hear when a meeting could blossom into love.
Pisces
Your imagination is being fired and either a foreign place, or someone from out of town, is about to capture your fascination. Can you afford a little getaway? Perhaps you could if you were to mix business with pleasure. Book travel and get all arrangements made now. Call me to hear when you must keep a tighter grip on your wallet.
To sign up for OK! Magazine's daily horoscopes on your phone, text the first three letters of your star sign (e.g., SAG) to 63422. Subscription is $2.99 per month billed until you unsubscribe plus message & data rates may apply. Send STOP to 63422 to unsubscribe. Text Help to 63422 for help. Premium charges will be added to your wireless phone bill or deducted from your prepaid account. Subscriber certifies they are the account holder or have account holder's permission. For more info, please visit http://www.okmagazine.com/horoscopes/
Participating carriers include Alltel, AT&T, Boost, Cellular One, Nextel, Sprint, T-Mobile, US Cellular, Verizon Wireless, and Virgin.