NEWS
What's in Your Stars?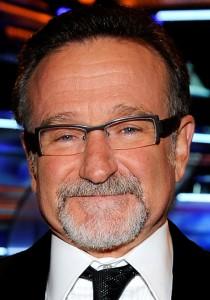 July 21
Today's celeb birthdays
1951: Robin Williams (59)
1978: Josh Hartnett (32)
Cancer
If you've been job-hunting, you could be amazed by today's surprising developments. It's even possible that you could hear about the offer of a life time. When Uranus, the planet of the unexpected, is in the frame (as he is today) anything could happen! Call me to hear when you mustn't take liberties at work.
Aries
Study, travel or legal matters are all well-aspected today. Make arrangements for holidays or business trips now while the trends are so promising. Health? Whether it's your own well-being that's in question, or a concern about someone you know, today's news and developments are sure to please. Call me to hear when finances are especially well-starred.
Article continues below advertisement
Taurus
You've had to get your head around knotty financial problems and now it looks as if there's a glimmer of light. Either news from the bank, or your own searches on the internet will bring more information to bear that will help you to solve a mystery. Call me to hear when to avoid travel plans going awry.
Gemini
How long is it since you've been out in a group? Social life and relationships are highlighted and linked today. Could be you're in for an interesting time, meeting new people and mixing with a different crowd. Looking for new love? The prospects are decidedly promising. Call me to hear when to avoid a difference of opinion with someone close.
Leo
Today's planetary patterns point to fresh experiences and pleasant developments. Although it's midweek, leisure pursuits and creative activities are highlighted. The chance of a trip may come up suddenly so be prepared to move fast if necessary. What happens today puts you in a sparkling mood. Call me to hear when it's the best day to make that special purchase.
Virgo
A surprise bonus could be heading your way. Just what you need to put your bank balance into healthy profit. Or else it could be that you come across that expensive new leather sofa you've been dreaming about. Spending money on your house is a good investment today. Call me to hear when you must avoid laying down the law.
Article continues below advertisement
Libra
Romance is powerfully highlighted. If you're single, a fateful encounter could very well connect you with your soul mate today. If you're already coupled up, a little role-playing fans the flames of desire. Coincidence is a strange business that happens to you today. Call me to hear when moneymaking ideas are on target.
Scorpio
Earnings and income come under positive auspices today. And so do your spirits! Spending money on yourself is a great morale-booster, especially if you do something out-of-the-ordinary. Health and well-being also receive a boost. Practical advice is well-received. Call me to hear when a little extra charm works wonders on a colleague.
Sagittarius
For lots of reasons today should be a breeze! You're feeling lucky and in good heart. What you should aim for now is to find ways to build yourself up. You're inspired by fresh ideas, and that will give you the confidence to strike out in new directions. Call me to hear when you can't hide your head in the sand over money.
Capricorn
Is your house on the market or perhaps you're looking for your dream home? There's good fortune in your stars today! Take a look around, speak to estate agents or check the internet. This could very well be the day you come across the very thing you're looking for. Call me to hear when a friend comes up trumps.
Article continues below advertisement
Aquarius
Group activities come under favorable trends. There's good news and you want to do something completely different. A bright idea hits you and puts you in a terrific mood. Decide what you want and where you're going. Call up a friend and take it from there. Call me to hear when a meeting could blossom into love.
Pisces
Financially, your fortunes are in for a boost, so now's the time to spend a bit of money on yourself. Uranus, the planet of surprises, confirms that a shopping trip could turn up an unexpected find. At work, praise from above is very welcomed. Call me to hear when you must keep a tighter grip on your wallet.
To sign up for OK! Magazine's daily horoscopes on your phone, text the first three letters of your star sign (e.g., SAG) to 63422. Subscription is $2.99 per month billed until you unsubscribe plus message & data rates may apply. Send STOP to 63422 to unsubscribe. Text Help to 63422 for help. Premium charges will be added to your wireless phone bill or deducted from your prepaid account. Subscriber certifies they are the account holder or have account holder's permission. For more info, please visit http://www.okmagazine.com/horoscopes/
Participating carriers include Alltel, AT&T, Boost, Cellular One, Nextel, Sprint, T-Mobile, US Cellular, Verizon Wireless, and Virgin.