NEWS
What's in Your Stars?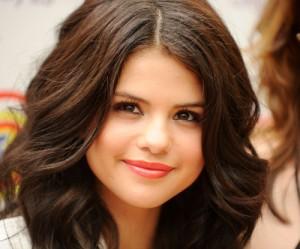 July 22
Today's celeb birthdays
1964: David Spade (46)
1973: Rufus Wainwright (37)
1992: Selena Gomez (18)
Cancer
You seem to be very free with your cash today, Cancer. But with the Sun in your money zone as of now, it looks as if spending will be a pleasure. In fact, pleasure is key as you're splashing out on children, entertainment, gifts and having fun. Call me to hear when you mustn't take liberties at work.
Article continues below advertisement
Aries
It's nearly the end of the week and with the Sun moving into Leo later today, work-a-day cares will slowly ease off your mind. The thought of leisure and pleasure puts the bounce back in your step. Some retail therapy brings a smile to your face, too. Call me to hear when finances are especially well-starred.
Taurus
The comings and goings of youngsters will be on your mind first thing. It's been a busy few weeks and you've accomplished a good deal: organized, arranged and run around here, there and everywhere. Now, you can happily turn your attention to your home and family. Call me to hear when to avoid travel plans going awry.
Gemini
You might want life to slow, but that's not likely to happen. In fact, from today, things could get even busier. Expect a flurry of activity with more calls, chats and meetings right through the day. You may also have dealings with schools and local affairs. Call me to hear when to avoid a difference of opinion with someone close.
Leo
Been struggling to stay awake? Health and vitality, vim and vigor power into your sign as the Sun moves into Leo today. And with chatty Mercury well-aspected, you'll find yourself in high spirits and with plenty to say. Your confidence is growing as you take charge. Call me to hear when it's the best day to make that special purchase.
Article continues below advertisement
Virgo
Perhaps you're taking time off, working from home or out of the office today. Whichever, it's good to see that you can lower your profile and not be in such high demand. But with Mars in your sign, it's still going to be an action-packed day. Call me to hear when you must avoid laying down the law.
Libra
At last, your burdensome workload eases, giving you greater freedom to pursue other activities. Although there are changes within your department or social crowd, teamwork and joining forces with others of like mind is definitely the way forward. A new direction beckons today. Call me to hear when moneymaking ideas are on target.
Scorpio
Ambition is biting and at last you can put your own personal stamp of authority on your work. With the Sun sailing into your career zone, you're going to been seen and heard by all those who matter. So, take the reins of power into your own hands today. Call me to hear when a little extra charm works wonders on a colleague.
Sagittarius
Your past efforts are starting to pay off now, Sagittarius. Someone behind the scenes helps you make a breakthrough, especially where money, or an important business deal are concerned. Legal, literary or educational matters come under favorable trends. And so, too, does travel. Call me to hear when you can't hide your head in the sand over money.
Article continues below advertisement
Capricorn
You're considered the most serious and industrious member of the Zodiac, so it's heart-warming to report that a pleasing wave of well-being is coming your way. This is a period of prosperity and good fortune where others' generosity will help you put your own house in order. Call me to hear when a friend comes up trumps.
Aquarius
A financial concern or misgiving that's been playing on your mind overnight should evaporate first thing. Talking to friends or colleagues puts matters into proper perspective. Today, the Sun lights up your relationship zone and brings laughter and romance into your life. Call me to hear when a meeting could blossom into love.
Pisces
Does it feel as if you've been going round and round in circles? With the Sun now entering your work and wellbeing zone, you'll find it so much easier to step up, take charge and direct the action. Health, too, improves as your healing and recuperative powers strengthen. Call me to hear when you must keep a tighter grip on your wallet.
To sign up for OK! Magazine's daily horoscopes on your phone, text the first three letters of your star sign (e.g., SAG) to 63422. Subscription is $2.99 per month billed until you unsubscribe plus message & data rates may apply. Send STOP to 63422 to unsubscribe. Text Help to 63422 for help. Premium charges will be added to your wireless phone bill or deducted from your prepaid account. Subscriber certifies they are the account holder or have account holder's permission. For more info, please visit http://www.okmagazine.com/horoscopes/
Participating carriers include Alltel, AT&T, Boost, Cellular One, Nextel, Sprint, T-Mobile, US Cellular, Verizon Wireless, and Virgin.