NEWS
What's in Your Stars?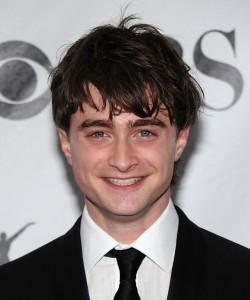 July 23
Today's celeb birthdays
1967: Phillip Seymour Hoffman (43)
1980: Michelle Williams (30)
1989: Daniel Radcliffe (21)
Cancer
Take advantage of today's developments, which give you a chance to do something different. Often, you tend to take the lead from others. Today, however, not only are you way out in front, but you're the life and soul of the action, too! Call me to hear when you mustn't take liberties at work.
Article continues below advertisement
Aries
Every now and again like today for example, things become that little extra special that makes you realize life is so worthwhile. Breathe a sign of relief now, Aries, as the end of the week brings your plans together. A happy, social weekend lies ahead. Call me to hear when finances are especially well starred.
Taurus
Work on health and money today, Taurus. Review accounts, sort taxes, update policies. Diet gone for a Burton? Start again. A good weekend is coming up for domestic affairs and family life. Make a start by either putting in a call or visiting a loved one. Call me to hear when to avoid travel plans going awry.
Gemini
Good to see you have a definite plan of action in mind especially as this promises to be a lively day. A friend or colleague either gets in touch or comes back into your life and adds excitement. And a good weekend lies ahead. Call me to hear when to avoid a difference of opinion with someone close.
Leo
Any chance you can get away from familiar surroundings? If you can, it will refresh your jaded spirits. So come on, stretch those boundaries. And then make this the start of a lively weekend to make up for some of this week's more frustrating moments. Call me to hear when it's the best day to make that special purchase.
Article continues below advertisement
Virgo
Relax, Virgo, and keep your head down. Unexpected blessings are on their way to you so try to stop fretting. Your solarscope is showing that what you have planned, or have in mind today, is a revamp. It could be that you're retracing your steps in some way. Call me to hear when you must avoid laying down the law.
Libra
Ambitions and goals? Whether on an intimate or professional level, talk to your partner about your aspirations today, Libra. You may be surprised with the positive response you receive. Looking for love? A Friday night out may get the results you're looking for right now. Call me to hear when money-making ideas are on target.
Scorpio
Been trying to arrange official matters, needing to talk to the powers-that-be or trying to get acknowledgement from above? Today's cosmic forecast looks most fair so you should get the response you're looking for. A replay is on the agenda, too. Call me to hear when a little extra charm works wonders on a colleague.
Sagittarius
You can steal a march today if you push forward with new creative or technological projects. It's also a good day to catch up with loved ones, or to get together with people you haven't seen for a while. Make those holiday plans or take off now. Call me to hear when you can't hide your head in the sand over money.
Article continues below advertisement
Capricorn
Your home is a lively place today, teeming with activity, ideas and people letting off steam. Amazingly, you'll get plenty done and still have energy to spare. Dealing with business or financial matters gets a good reception. Getting back together with family is lovely. Call me to hear when a friend comes up trumps.
Aquarius
You have a busy day ahead – and a busy weekend, by the looks of things – meeting people, running errands and generally getting yourself organized. Factor in a few surprises. Love? Whether you're single or already in a long-term relationship, Fate is engineering something special. Call me to hear when a meeting could blossom into love.
Pisces
With masses of energy and plenty of enthusiasm, you're going to make good progress at work. Financially, things haven't been great but what happens today could make a big difference. The stars also favor your health. Problems with your neck, nose or throat should also start to improve. Call me to hear when you must keep a tighter grip on your wallet.
To sign up for OK! Magazine's daily horoscopes on your phone, text the first three letters of your star sign (e.g., SAG) to 63422. Subscription is $2.99 per month billed until you unsubscribe plus message & data rates may apply. Send STOP to 63422 to unsubscribe. Text Help to 63422 for help. Premium charges will be added to your wireless phone bill or deducted from your prepaid account. Subscriber certifies they are the account holder or have account holder's permission. For more info, please visit http://www.okmagazine.com/horoscopes/
Participating carriers include Alltel, AT&T, Boost, Cellular One, Nextel, Sprint, T-Mobile, US Cellular, Verizon Wireless, and Virgin.