NEWS
What's in Your Stars?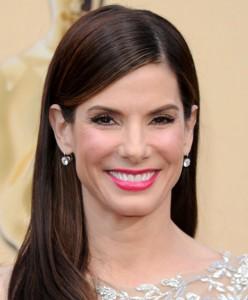 July 26
Today's celeb birthdays
1945: Helen Mirren (65)
1959: Kevin Spacey (51)
1964: Sandra Bullock (46)
1973: Kate Beckinsale (37)
Leo
You're traveling fast and, it feels, flying by the seat of your pants! A spot of mind-over-matter could work wonders if today becomes an up-hill struggle. And it's by compromising and meeting others halfway that you'll secure the support you need. Call me to hear when you could be emotionally hypersensitive.
Article continues below advertisement
Aries
Expect to encounter some irritations today mainly because people are on a short fuse. Dealing with a friend, partner or child could be tricky – stick to your principles and keep your feet on the ground. Bring a long running niggle to an end this evening. Call me to hear when temptation strikes!
Taurus
There are many aspects of your job that are pleasing and fulfilling today. But it's easy to go over the top, take on too much and push yourself beyond your limits. Beware health! Your insights have never been sharper and a conversation suddenly strikes a chord. Call me to hear when to avoid unwanted callers wasting your time.
Gemini
Developing itchy feet, Gemini? Feel you want to explore pastures new? Potent cosmic energies activate your travel zone, emphasize foreign connections and set the scene for expansion. But don't take risks on the road. Even a short journey isn't without its drama today. Call me to hear when to avoid a family disagreement.
Cancer
Chances are, schedules will be disrupted at work and you must think on your feet. With the focus on business and finance right now, it's so important that you attend to crucial details and don't gloss over the facts. Home? You still have a decision to make. Call me to hear when excessive talking could land you in trouble.
Article continues below advertisement
Virgo
Today's Full Moon is whipping everyone into a frenzy – you can almost feel the electricity in the air. Fortunately, you're one of the most analytical people in the universe and no matter how mad things get, you'll soon have everything sorted and ship-shape. Call me to hear when extra kindness prevents hurt feelings.
Libra
Looks like you have a tug-of-war on your hands. Work versus home, duty versus pleasure, kids versus discipline. Sounds familiar? Put it down to Full Moon madness. Thank goodness for love, for partners and friends who prove themselves terrifically supportive today. Call me to hear when sentimentality is out of place.
Scorpio
Whether it's you or your partner who's in need, a little tender loving care won't go amiss today. In fact, it's through caring and sharing that will now give you the deepest sense of satisfaction. Home, family, environment, town? It's all on your agenda today. Call me to hear when a little sensitivity smoothes ruffled feathers.
Sagittarius
With life extra hectic today, it sure doesn't help that people keep moving the goal posts, changing their minds and adding to your schedule. Work out your priorities and don't take anything or anyone for granted. Think entertainment around midday. That's where your heart is. Call me to hear when to avoid a domestic disagreement.
Article continues below advertisement
Capricorn
Your home has been a hive of activity for some time. Whether you're putting down roots, expanding your family or just painting and decorating, the investment in time and money may need thinking about. But, in the long run, it's worth it. Beware a technical glitch this evening. Call me to hear when to be extra careful on the roads.
Aquarius
Recognize the fact that you're on a short fuse today and try not to take your irritation out on others. Throw your energies instead into tackling outstanding jobs. Get your facts straight midmorning and the rest should be a cinch. Sort travel out once and for all this evening. Call me to hear when to be aware that your defenses are down.
Pisces
You don't relish the thought of knuckling down to serious hard work. In fact, you may be feeling slightly under par and aching to get away from it all. A day off would sort you out or, failing that, an early night. A little retail therapy bucks you up. But don't go mad! Call me to hear when to avoid an emotional upset with someone close.
To sign up for OK! Magazine's daily horoscopes on your phone, text the first three letters of your star sign (e.g., SAG) to 63422. Subscription is $2.99 per month billed until you unsubscribe plus message & data rates may apply. Send STOP to 63422 to unsubscribe. Text Help to 63422 for help. Premium charges will be added to your wireless phone bill or deducted from your prepaid account. Subscriber certifies they are the account holder or have account holder's permission. For more info, please visit http://www.okmagazine.com/horoscopes/
Participating carriers include Alltel, AT&T, Boost, Cellular One, Nextel, Sprint, T-Mobile, US Cellular, Verizon Wireless, and Virgin.