NEWS
What's in Your Stars?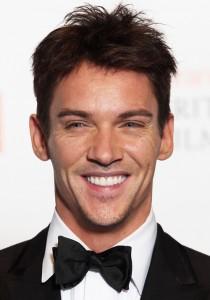 July 27
Today's celeb birthdays
1972: Maya Rudolph (38)
1977: Jonathan Rhys Meyers (33)
Leo
You've been in a spendthrift mood recently, Leo, and with Venus and Mars both in your financial zone, your spending habits aren't likely to slow in the foreseeable. Thank goodness, then, for intelligent Mercury who comes to your assistance in terms of extra work that brings in extra money. Call me to hear when you're likely to be emotionally hypersensitive.
Article continues below advertisement
Aries
While others are off on their holidays, there's a strong chance you're still minding the fort. But things are settling down again after yesterday's mayhem so you should be able to get a lot done today. Think diet, health and image. It's a good day to go clothes shopping. Call me to hear when temptation strikes!
Taurus
After that dramatic start to your week, it's good to report a calmer day lies ahead. If you play your cards right, much should fall into place beautifully today. Whether you're traveling or staying at home, the planets encourage fun and adventure. Time to plan a holiday now. Call me to hear when to avoid unwanted callers wasting your time.
Gemini
Had you planned a quiet day, Gemini? Visitors are on their way and they're promising to liven things up. Preparations are already in train and, after yesterday's erratic activity, you may be glad of some distraction. Concentrate on home and family now and relax. Call me to hear when to avoid a disagreement.
Cancer
You're on the move: places to go, people to see. It's been interesting to say the least, but if life's been expensive of late, now you can stem the cash flow. With gregarious Mercury lighting up your communication zone, you're going to get a whole lot busier from now on. Call me to hear when excessive talking could land you in trouble.
Article continues below advertisement
Virgo
Are you ready to celebrate, Virgo? At last, your fortunes are on the turn and you sense that life's about to change. You're upbeat, cheerful, sociable and bubbly. In fact, quite back to your old self again and, what's more, in a party mood, too. Call me to hear when extra kindness prevents hurt feelings.
Libra
Summer is made for relaxing and slowing down the pace – which looks like what you'll be doing today. And thank goodness for that after yesterday's dramas. But whether you decide to work from home, take the day off completely or jet away into the sunset, depends on you. Call me to hear when sentimentality is out of place.
Scorpio
While you've been busy minding the shop, taking the lead or dealing with the powers-that-be, others have been taking off on holiday and enjoying themselves. Here now is your chance to ease off and catch up with your social life. Think teamwork and group events today. Call me to hear when a little sensitivity smoothes ruffled feathers.
Sagittarius
Step up to the mark, Sagittarius, roll up your sleeves and get stuck in. You have some high-powered activities, discussions and negotiations to make that will require some big decisions. But with clever Mercury directing the action, you'll know exactly what to say. Your confidence is inspiring. Call me to hear when to avoid a domestic disagreement.
Article continues below advertisement
Capricorn
If you've been leading a sedentary life recently, or got stuck in a rut, start moving! Even if you're hard at work during the day, make time for some physical activities in the evening. Expect news from faraway, from educational establishments, legal matters or – from your in-laws. Call me to hear when to be extra careful on the roads.
Aquarius
What a lot of plans and negotiations you and your partner have been making recently. Not all your discussions have been straightforward, as you saw yesterday! But at least you were able to draw things to a conclusion. Today, money is the new talking point. Call me to hear when to be aware that your defenses are down.
Pisces
Not only have you had a flurry of jobs to do and people to cater for, but you've also had health in mind too. If you can, down tools today and take it easy. With chatty Mercury moving into your relationship zone, you and a partner have a lot to discuss. Call me to hear when to avoid an emotional upset with someone close.
To sign up for OK! Magazine's daily horoscopes on your phone, text the first three letters of your star sign (e.g., SAG) to 63422. Subscription is $2.99 per month billed until you unsubscribe plus message & data rates may apply. Send STOP to 63422 to unsubscribe. Text Help to 63422 for help. Premium charges will be added to your wireless phone bill or deducted from your prepaid account. Subscriber certifies they are the account holder or have account holder's permission. For more info, please visit http://www.okmagazine.com/horoscopes/
Participating carriers include Alltel, AT&T, Boost, Cellular One, Nextel, Sprint, T-Mobile, US Cellular, Verizon Wireless, and Virgin.