NEWS
What's in Your Stars?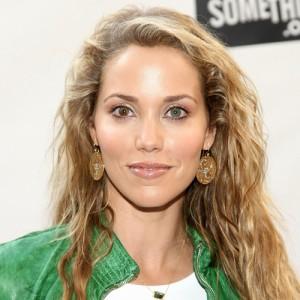 July 28
Today's celeb birthdays
1965: Lori Loughlin (45)
1972: Elizabeth Berkley (38)
1990: Soulja Boy (20)
Leo
You've committed yourself and there's no going back. If you want others to respect you and believe in your word in future, you have to go through with your intentions and promises. It may cost a bit financially, but as long as it's doable, it's ok. Call me to hear when you're likely to be emotionally hypersensitive.
Article continues below advertisement
Aries
What happens today makes you more aware than ever of your need to improve your efficiency at work and, at the same time, to boost your fitness. Don't take any risks with your health, though, or try to do more than you physically should. Call me to hear when temptation strikes!
Taurus
Several areas of your life are up for review: your home is benefiting from your efforts, your finances come to a head, and a certain friendship is in question. But it's travel and dealing with people faraway that gives you the greatest satisfaction today. Call me to hear when to avoid unwanted callers wasting your time.
Gemini
Both work and family pressures reach a peak today and your attention will be switching dramatically from one to the other. Because you've been so busy, chances are you've forgotten something. Have you paid the papers, the electricity, the gas? Finances are sorted this afternoon. Call me to hear when to avoid a family disagreement.
Cancer
There are all sorts of reasons why plans are likely to go awry. For a start, timing is essential if you want to get things done. Then, there's a chance you'll forget an important meeting or arrangement. Don't get cross. Take a deep breath… Call me to hear when excessive talking could land you in trouble.
Article continues below advertisement
Virgo
Fitting everything in will be a challenge – especially so as the Moon, ruler of feelings and emotions, blows hot and cold today. But you must find patience and give time and attention to other people. Love and a deeper understanding grow later in the day. Call me to hear when extra kindness prevents hurt feelings.
Libra
Don't give yourself indigestion with emotional tension today. Perhaps you're bottling too much up, perhaps you need to be softer on yourself, perhaps you need to slow down. Your mind is working overtime and you need to ask yourself whether you're making mountains out of molehills. Call me to hear when sentimentality is out of place.
Scorpio
Don't make arrangements involving social events today because something is bound to come up that will scupper your plans. A friend or colleague may need some support, or else one of your offspring are upset. An understanding word or big hug may be all it takes. Call me to hear when a little sensitivity smoothes ruffled feathers.
Sagittarius
Expect a few surprises, and perhaps even a clash or two, in your dealings with others. Are you still getting garbled messages from supervisors, line managers and people in positions of authority? It's maddening, but best to double check everything you're told. Finances, though, go well. Call me to hear when to avoid a domestic disagreement.
Article continues below advertisement
Capricorn
You'll be running all over the place today ferrying people here, there and everywhere. Youngsters are in high-spirits. Absorb their energies by getting them involved in physical activities. A neighbor, sibling or in-law may need extra help mid-morning. The truth is apparent this afternoon. Call me to hear when to be extra careful on the roads.
Aquarius
Pluto's deep wisdom is now giving you a much more mature understanding of life. But this planet is also driving your ambition. Today, its energy demands that you put duty first. In doing so, though, you must also think about your health and well-being. Call me to hear when to be aware that your defenses are down.
Pisces
Either see the funny side of things today, Pisces, or just keep schtum because, you see, partners are likely to be in a right old contrary mood. Never mind, a colleague comes up with all the right answers mid-afternoon. Social arrangements, too, should please. Call me to hear when to avoid an emotional upset with someone close.
To sign up for OK! Magazine's daily horoscopes on your phone, text the first three letters of your star sign (e.g., SAG) to 63422. Subscription is $2.99 per month billed until you unsubscribe plus message & data rates may apply. Send STOP to 63422 to unsubscribe. Text Help to 63422 for help. Premium charges will be added to your wireless phone bill or deducted from your prepaid account. Subscriber certifies they are the account holder or have account holder's permission. For more info, please visit http://www.okmagazine.com/horoscopes/
Participating carriers include Alltel, AT&T, Boost, Cellular One, Nextel, Sprint, T-Mobile, US Cellular, Verizon Wireless, and Virgin.