NEWS
What's in Your Stars?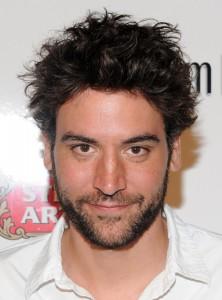 July 29
Today's celeb birthdays
1938: Peter Jennings (71)
1966: Martina McBride (43)
1973: Stephen Dorff (36)
1974: Josh Radnor (36)
Leo
Don't expect much time to sit down – life is on the move. There's business and money to sort, meetings to attend, people to contact and plans to make. Fortunately, your stars are favourable so pool your efforts with others to get the best results. Call me to hear when you could be emotionally hypersensitive.
Article continues below advertisement
Aries
You've really made your mark at work and you deserve every bit of praise that's now coming your way. Health-wise, too, you're coming to realise that the effort you've been putting in to improve your well-being has been worth all the agony. No need for doubts. Call me to hear when temptation strikes!
Taurus
So much to do. You've been aching to get your teeth into a new challenge and here it comes. Though you can expect some heavy demands on your time and energy, you needn't worry. Motivator Mars is at hand to provide the stamina and enthusiasm you need. Call me to hear when to avoid unwanted callers wasting your time.
Gemini
You like your world to be nicely ordered and for events to fall into place as you've planned them. However, with so many people to please and social arrangements to juggle, even the best-laid plans can come unstuck. But don't fret – the trends are very positive. Call me to hear when to avoid a family disagreement.
Cancer
Are you ready for a spot of mayhem, Cancer? From friends and family to workmen and hired help, your home is about to be invaded by an army of people. Whether you're moving, redecorating or entertaining, you'll certainly have your hands full in the weeks ahead. Call me to hear when excessive talking could land you in trouble.
Article continues below advertisement
Virgo
Relax, unwind. In fact, with assertive Mars leaving your sign today, you should find it so much easier to slow right down and let tensions ease away. Looks like you're becoming more acquisitive. You have an eye for expensive goods. A little retail therapy works wonders. Call me to hear when extra kindness prevents hurt feelings.
Libra
You're in an enterprising mood today, happy to meet people, make connections and forge ahead with new schemes. You're also coming up with some exciting ideas that will have a brilliant impact on your work and well-being. Put your misgivings aside, press on – you're doing great. Call me to hear when sentimentality is out of place.
Scorpio
There's no reason to give up on ambitious plans just because you fear they may suffer a setback. Instead, use this time to rework your ideas for a better, more successful result. Taking a trip down memory lane links you to people and places you used to know. Call me to hear when a little sensitivity smoothes ruffled feathers.
Sagittarius
You've been pushing yourself hard lately but from today you can ease off the throttle. Even though you know it's time for a break, a trip may not be possible – or worth the hassle! Whether you're working less, or playing more, you're still busy, busy, busy. Call me to hear when to avoid a domestic disagreement.
Article continues below advertisement
Capricorn
What a time you've had! You've been traveling, studying, picking up a load of new experience and now you're raring to plunge yourself into your job. Today, you'll be dealing more closely with bosses and people of influence. Taking the initiative gives you the upper hand. Call me to hear when to be extra careful on the roads.
Aquarius
You've had a goal in mind and you've been driven with a passion. By being strong, assertive, pioneering and go-getting, you've got your act together and now you're looking to move on to the next stage. Here's your chance to prove yourself now. Call me to hear when to be aware that your defenses are down.
Pisces
At last the heat is off! People have been rather intense lately and it's been putting pressure on your day-to-day interactions with others. But now that impatient Mars is finally leaving your partnership zone you should notice the difference. Love? Intimacy deepens. Follow your star. Call me to hear when to avoid an emotional upset with someone close.
To sign up for OK! Magazine's daily horoscopes on your phone, text the first three letters of your star sign (e.g., SAG) to 63422. Subscription is $2.99 per month billed until you unsubscribe plus message & data rates may apply. Send STOP to 63422 to unsubscribe. Text Help to 63422 for help. Premium charges will be added to your wireless phone bill or deducted from your prepaid account. Subscriber certifies they are the account holder or have account holder's permission. For more info, please visit http://www.okmagazine.com/horoscopes/
Participating carriers include Alltel, AT&T, Boost, Cellular One, Nextel, Sprint, T-Mobile, US Cellular, Verizon Wireless, and Virgin.