NEWS
What's in Your Stars?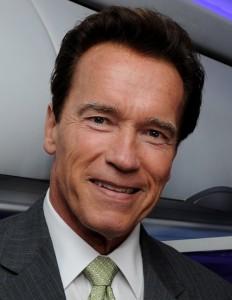 July 30
Today's celeb birthdays
1947: Arnold Schwarzenegger (63)
1970: Christopher Nolan (40)
1974: Hilary Swank (36)
1977: Jamie Pressly (33)
Leo
You're keen to get things moving and with take-charge planet, Mars, shifting life up a gear, you're bound to get through all the jobs you have on your agenda in double-quick time. But rushing could cause irritability and problems. Watch out this afternoon. Call me to hear when you're likely to be emotionally oversensitive.
Article continues below advertisement
Aries
Matters of the heart continue to dominate your thoughts and fiery Mars, now focusing on your relationship, will be stoking up the fires of passion! But it won't all be a bed of roses today. Remember, amidst its beauty, that flower has thorns. Call me to hear when temptation strikes!
Taurus
Chances are you were up and bustling early today. Dynamic planet Mars now activating the work and well-being area of your chart will start to boost your energy and vitality. You'll get masses done in the day but a word of warning: don't overexert or over commit. Call me to hear when to avoid unwanted callers wasting your time.
Gemini
Today's cosmic developments have a powerful relevance. Dynamic Mars moves into your love zone and turns you sassy and sexy. There's a lot of wild energy around you today. Children, friends or colleagues are impulsive or temperamental. Machinery, too, could play up. Watch out! Call me to hear when to avoid a family disagreement.
Cancer
This morning's post, news or meeting could have a life-changing element to it. Home life, however, could prove disruptive. There's a hint of chaos in the stars this afternoon and keeping all the balls in the air at the same time will be challenging. Call me to hear when excessive talking could land you in trouble.
Article continues below advertisement
Virgo
Mars has been in your sign for several weeks, making life rather intense. Today, this potent energy moves on and now you should start to feel more relaxed and less uptight. Now it's time to turn your mind to finances and finding new ways to boost your income. Call me to hear when extra kindness prevents hurt feelings.
Libra
Go-getter Mars, planet of action, of energy and drive moves into your sign today and suddenly you're raring to go. You know who and what you want and no one is going to stop you! However, do tread lightly. Remember: compromise and diplomacy when dealing with others. Call me to hear when sentimentality is out of place.
Scorpio
You've been busily involved in group activities lately and your social life has been hectic. Now, however, you feel that you want to turn your attention inwards and pursue your own personal interests. Take things slowly and try not to burn too much midnight oil. Call me to hear when a little sensitivity smoothes ruffled feathers.
Sagittarius
Get financial agreements, negotiations, announcements, official or public dealings out of the way by late morning. The afternoon may get a little fraught with high octane activity, sudden demands and conflicting desires. Televisions, computers and other hi-tech equipment may hit snags. Call me to hear when to avoid a domestic disagreement.
Article continues below advertisement
Capricorn
It's time to get your head into gear and to start thinking high profile. You see, Capricorn, your career is about to take a mega leap forward. Yes, it will mean a lot of hard work and extra long hours. But don't let that daunt you. Call me to hear when to be extra careful on the roads.
Aquarius
Travel, faraway places, holidays, adventure. You're aching to get away but there may be practical reasons why you can't just yet. Slow the speed this afternoon, watch what you promise and – importantly – check twice before you hit that 'send' button. Machinery could let you down. Call me to hear when to be aware that your defenses are low.
Pisces
Assertive Mars moves out of your love zone today and takes the heat out of relationships. Whatever emotional tensions have been disturbing the calm of your love life should now start to ease. But do give people space and time this afternoon when the atmosphere is rather frantic. Call me to hear when to avoid an emotional upset with someone close.
To sign up for OK! Magazine's daily horoscopes on your phone, text the first three letters of your star sign (e.g., SAG) to 63422. Subscription is $2.99 per month billed until you unsubscribe plus message & data rates may apply. Send STOP to 63422 to unsubscribe. Text Help to 63422 for help. Premium charges will be added to your wireless phone bill or deducted from your prepaid account. Subscriber certifies they are the account holder or have account holder's permission. For more info, please visit http://www.okmagazine.com/horoscopes/
Participating carriers include Alltel, AT&T, Boost, Cellular One, Nextel, Sprint, T-Mobile, US Cellular, Verizon Wireless, and Virgin.