NEWS
What's in Your Stars?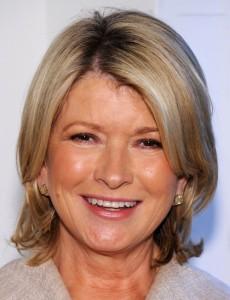 August 3
Today's celeb birthdays
1979: Evangeline Lilly (31)
1977: Tom Brady (33)
1941: Martha Stewart (69)
Leo
Slow down, Leo. Making a bullish stand won't get you far. There are challenging circumstances that require a gentler touch today. News from faraway may land more work in your lap. You decide how much you can do and refuse to stretch yourself to the limit. Call me to hear when someone could be pulling the wool over your eyes.
Article continues below advertisement
Aries
Watch out for some strong arm tactics today, Aries. Could be the boss tries to put extra pressure on you and lumber you with more work. It will be hard to fend off but, if you use charm as your offensive, you'll win the day. Call me to hear why you can't afford to skip the details at work.
Taurus
If at first you don't succeed, try and try again. That's a motto close to every Taurean's heart and especially apt today. Are you being too dogmatic in your attitude or approach? Step back and look at your situation from a distance. Only then can you judge. Call me to hear when you could be throwing good money after bad.
Gemini
Is it you who's trying to reform a certain someone, or is someone turning the pressure on you? Either way, a rebalancing is needed. If you're working on your finances or hoping to get some helpful advice, you may be disappointed today. Try again later in the week. Call me to hear when you must avoid a communication breakdown with someone close.
Cancer
People have a lot to say today but who's pulling the strings? There seems to be a tussle of some sort going on and it's making you uncomfortable. Whatever work or relationship issues hit the fan, this is your chance to finally sort things out. Call me to hear when you must keep careful tabs on what's going on.
Article continues below advertisement
Virgo
Missing holidays, sunshine and faraway places? There's a wistfulness in your solarchart today that's flagging up regrets. If retail therapy is your way of cheering yourself up, you'd be advised to steer clear today. Money needs careful and judicious handling. You can't afford to take risks. Call me to hear when you must resist buying a pig in a poke.
Libra
Keep your head down today, Libra. You know you don't like ill-feelings and confrontations and, since there could be quite a bit of that around, you'd be wise to stay out of the cross-fire. Home? It's still undergoing change. But now you're beginning to see an end result. Call me to hear when you mustn't let your heart rule your head.
Scorpio
Dealings with others, conversations and interactions are likely to jar today, Scorpio. So it's a question of tact and diplomacy that's required. If, as it appears, you're swamped with work, prioritize. There are times when you have to be ruthless. This is one of those days. Call me to hear when you must be crystal clear when dealing with money and colleagues.
Sagittarius
Because being a Sagittarian means you were born under a lucky star, you do sometimes like to take a risk or a gamble. Usually, though, (and contrary to appearances) it's a carefully calculated risk. But it's worth taking another look today before you commit. Call me to hear when you must be extra vigilant on the road.
Article continues below advertisement
Capricorn
It's not all plain sailing, nor all plain to the eye over the next twenty-four hours. So engage your sixth sense and keep your antennae fully extended. You can sometimes be overly controlling. But if you are today, you may find resistance. Rein back. Call me to hear when wool-gathering could get you into trouble.
Aquarius
You can't always get what you want, Aquarius, no matter how hard to wish it. So why not settle for a compromise? People are rather willful today which is why you need to choose your words with care. Watch that blind spot, especially if you're driving. Call me to hear when you're torn between duty and desire.
Pisces
Needs must, Pisces. And at the moment what you need is to sort out your finances before you become overwhelmed. Take a deep breath, roll up your sleeves and face the challenge. The sooner you tackle your budget and expenses the better. Health? Look after your neck and throat. Call me to hear when to avoid the past casting a shadow over your relationships.
To sign up for OK! Magazine's daily horoscopes on your phone, text the first three letters of your star sign (e.g., SAG) to 63422. Subscription is $2.99 per month billed until you unsubscribe plus message & data rates may apply. Send STOP to 63422 to unsubscribe. Text Help to 63422 for help. Premium charges will be added to your wireless phone bill or deducted from your prepaid account. Subscriber certifies they are the account holder or have account holder's permission. For more info, please visit http://www.okmagazine.com/horoscopes/
Participating carriers include Alltel, AT&T, Boost, Cellular One, Nextel, Sprint, T-Mobile, US Cellular, Verizon Wireless, and Virgin.