NEWS
What's in Your Stars?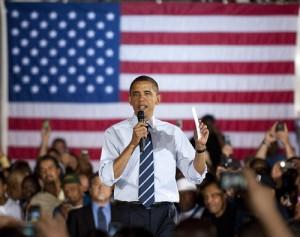 August 4
Today's celeb birthdays
1955: Billy Bob Thornton (55)
1961: Barack Obama (49)
Leo
Mind what you say, Leo, or you could stir up a hornet's nest. It won't do to be too picky over other people's mistakes, too bossy with workmates, too controlling with partners or too strict with children. You're walking on eggshells, so pick your way through with care. Call me to hear when someone could be pulling the wool over your eyes.
Article continues below advertisement
Aries
If there have been difficulties at work, with money or with a partner, the fat, as they say, hits the pan today. But as an Aries you'll agree that it's the challenges that make life so interesting – which is just what you like. Think lofty thoughts and rise above. Call me to hear why you can't afford to skip the details at work.
Taurus
Unexpected news from faraway may mean that you have to rearrange your plans. But as confusion reigns, beware mixed messages and try not to rush. Whatever happens, don't be thrown off your stride. Start researching a new project: it's just what you need now. Call me to hear when you could be throwing good money after bad.
Gemini
You may like to be in charge but today, you'll prove so daring and decisive that you'll amaze even yourself! Try not to worry quite so much and don't resort to any underhanded tactics. Bide your time: tomorrow's climate puts a whole new complexion on life. Call me to hear when you must avoid a communication breakdown with someone close.
Cancer
It's a bit of a pull-me-push-you kind of day. One minute, people at home drive you nuts, the next, you want to hug them to bits. The picture's the same at work. One colleague is contrary, but another comes up trumps. Keep your cool and just count your blessings. Call me to hear when you must keep careful tabs on what's going on.
Article continues below advertisement
Virgo
If you're low in energy, slow down. Either work quietly behind the scenes or just do the bare minimum to tick over for now. However, though you're physically tired, your mind is super-fertile and it's dreaming up ideas. Take note and follow your instincts today. Call me to hear when you must resist buying a pig in a poke.
Libra
A 'domestic' is threatening to boil over, Libra, watch out! The problem centers around a household or family problem and could involve a family issue, refurbishment or relocation. Take charge of the situation if you sense trouble. Whatever you do, don't add fuel to the flames. Call me to hear when you mustn't let your heart rule your head.
Scorpio
Honesty is the best policy, you know that - and if anybody has integrity, you have. So no matter how difficult it might be to deliver bad news, you will find a way. A matter that's lain hidden starts coming to light and your suspicions are founded. Call me to hear when you must be crystal clear when dealing with money and colleagues.
Sagittarius
Confusion, complication, rushing or let-downs could lead to overload today. Whatever you're involved in, it will pay you to double check your facts - especially if you're dealing with difficult colleagues or sloppy personnel. Finances are tricky. A change of course - or attitude - may be required. Call me to hear when you must be extra vigilant on the road.
Article continues below advertisement
Capricorn
If ever there was a time to make significant changes in your career, it's now. Despite the challenges this presents and with a little extra effort, you could achieve something worthwhile. It's time for some serious thinking, but don't let anyone force you into a decision today. Call me to hear when wool-gathering could get you into trouble.
Aquarius
There's a lot going on around you today. You're probably juggling a dozen tasks at once so it's more important than ever that you put safety first – especially if you're traveling or behind the wheel. Stay flexible: a change of plans may be required. Call me to hear when you're torn between duty and desire.
Pisces
Today's stars present you with some tricky, if not even downright gritty, situations. A business or bureaucratic complication needs to be sorted. You may have to plan in a journey, but your heart isn't in it. Hurrah for partners who come up with inspired solutions and save the day! Call me to hear when to avoid the past casting a shadow over your relationship.
To sign up for OK! Magazine's daily horoscopes on your phone, text the first three letters of your star sign (e.g., SAG) to 63422. Subscription is $2.99 per month billed until you unsubscribe plus message & data rates may apply. Send STOP to 63422 to unsubscribe. Text Help to 63422 for help. Premium charges will be added to your wireless phone bill or deducted from your prepaid account. Subscriber certifies they are the account holder or have account holder's permission. For more info, please visit http://www.okmagazine.com/horoscopes/
Participating carriers include Alltel, AT&T, Boost, Cellular One, Nextel, Sprint, T-Mobile, US Cellular, Verizon Wireless, and Virgin.