NEWS
What's in Your Stars?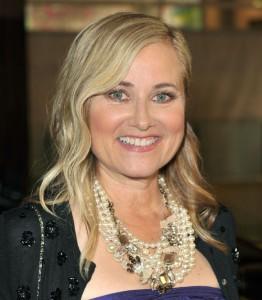 August 5
Today's celeb birthdays
1956: Maureen McCormick (54)
1981: Travis McCoy (29)
2001: Maddox Jolie-Pit (9)
Aries
The Sun and Moon combine in happy aspect today and encourage all sorts of leisure activities and creative pursuits. Find time to do some of the things you like doing best and being with the people you love the most. Shopping? Check the item is genuine before you buy. Call me to hear why you can't afford to skip the details at work.
Article continues below advertisement
Taurus
Look after the pennies and the pounds will take care of themselves. You're usually very canny with money but it's still worth keeping that saying in mind while there's a tendency to through caution to the wind – especially around midday. Home is where you're most productive today. Call me to hear when you could be throwing good money after bad.
Gemini
Perhaps you've decided to re-arrange the furniture and haven't told the family. Perhaps you have friends coming round and haven't got anything in. Or perhaps a plan simply isn't working as it should. Whatever problems you encounter this morning, you'll sort brilliantly by the afternoon. Call me to hear when you must avoid a communication breakdown with someone close.
Cancer
Chances are you're tired today. Can you go in late, work from home or tuck yourself away where you can work at your own pace? But if you're driving you'll have to stay sharp. Communications, too, could suffer this morning. Hang in there. Things improve greatly later on. Call me to hear when you must keep careful tabs on what's going on.
Leo
Progressing a plan meets with problems this morning. Fundamentally, what you have in mind may not work, not be available or cost more than you had bargained for. Think laterally. By this afternoon you will hit on the solution and the results will be just right. Call me to hear when someone could be pulling the wool over your eyes.
Article continues below advertisement
Virgo
The weekend is very nearly here. But meanwhile you must concentrate on your work. A lackadaisical attitude won't get your jobs done, nor get you Brownie points from those higher up. So knuckle down: the sooner you tie everything up, the sooner you'll be free. Call me to hear when you must resist buying a pig in a poke.
Libra
Can you take some time out today, Libra? If not, at least make sure that your evening is free to enjoy yourself. With the Sun and Moon happily aligned, even meeting up with friends in the pub could add up to a great night out. Keep track of time if you're traveling today. Call me to hear when you mustn't let your heart rule your head.
Scorpio
You simply can't rely on other people this morning, Scorpio. Co-workers, advisors or experts may not be available, misunderstand you or give you completely the wrong information. Wait to make that contact until this afternoon when the stars are more favourable. Then go straight to the top! Call me to hear when you must be crystal clear when dealing with money and colleagues.
Sagittarius
What would do you good is to get out into the fresh air today – especially if work gets on top of you. Ideally, a walk in the park or along the river would shake the cobwebs away. Or meet your partner for a coffee alfresco. Legal matters go well. Call me to hear when you must be extra vigilant on the road.
Article continues below advertisement
Capricorn
Details, details, details, Capricorn. Spend the morning getting your head around the nitty-gritty, write memos and lists if necessary as there's a chance you'll overlook something important. Once prepared, this afternoon's financial or business dealings should go like a breeze. Call me to hear when wool-gathering could get you into trouble.
Aquarius
Keep a close eye on youngsters today, Aquarius. There's a strong chance that communications will break down, instructions are not heeded or equipment goes on the blink. Social or holiday arrangements, too, may present hassles this morning. Partners, however, are supportive and a date is hot. Call me to hear when you're torn between duty and desire.
Pisces
Routine jobs get cosmic backing today. Not everybody will agree with your rearrangements, your filing, tidying and sorting, so it might be wise to let them know in advance what you're intending to do. Your heart is very warmly centered on your home and family this evening. Call me to hear when to avoid the past casting a shadow over your relationships.
To sign up for OK! Magazine's daily horoscopes on your phone, text the first three letters of your star sign (e.g., SAG) to 63422. Subscription is $2.99 per month billed until you unsubscribe plus message & data rates may apply. Send STOP to 63422 to unsubscribe. Text Help to 63422 for help. Premium charges will be added to your wireless phone bill or deducted from your prepaid account. Subscriber certifies they are the account holder or have account holder's permission. For more info, please visit http://www.okmagazine.com/horoscopes/
Participating carriers include Alltel, AT&T, Boost, Cellular One, Nextel, Sprint, T-Mobile, US Cellular, Verizon Wireless, and Virgin.