NEWS
What's in Your Stars?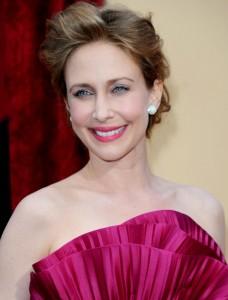 August 6
Today's celeb birthdays
1970: M. Night Shyamalan (40)
1972: Geri Halliwell (38)
1973: Vera Farmiga (37)
Aries
You're full of ideas but pushing them through prematurely could be unwise. You'd be the first to admit that you're not the most patient of souls and this is one of those days which calls for 'sure and steady' rather than 'fast and furious'. Call me to hear why you can't afford to skip the details at work.
Article continues below advertisement
Taurus
You wouldn't necessarily describe yourself as a mover and shaker but with enterprising Mars in your workaday sector, you're taking charge. It's a busy period but it will feel good getting order into your life. Keep on top of money and other personal possessions today. Call me to hear when you could be throwing good money after bad.
Gemini
Don't leave things to chance over the next few days. The trick is to stay one step ahead. Unexpected visitors, for example, could arrive out of the blue and take you by surprise. So get the house in order and have the spare bed made up just in case. Call me to hear when you must avoid a communication breakdown with someone close.
Cancer
Not all news is good news and something you hear today could rattle your cage. Home life presents some challenges and getting around could be a nuisance over the next couple of days. You'd be wise to plan your weekend with this in mind. Finances, though, are good. Call me to hear when you must keep careful tabs on what's going on.
Leo
Leos love to sparkle and it looks like you'll get plenty of opportunity to shine today. But Leos can also go an incey-wincey bit over the top at times, coming across too loud, too fulsome, too generous, too extravagant, too – you name it! Rein in the hyperbole today! Call me to hear when someone could be pulling the wool over your eyes.
Article continues below advertisement
Virgo
People, love, relationships are full of surprises over the next few days. So expect the unexpected. If you stay flexible and go with the flow, you'll actually enjoy the unusual events ahead. Carry a few extra accessories to dress up or dress down just in case! Call me to hear when you must resist buying a pig in a poke.
Libra
Beware making mountains out of molehills over the next two days. True, there are people or situations that could take you by surprise. But before you blow your top, take another look at what's going on. Travel or time out would be good if you can get it today. Call me to hear when you mustn't let your heart rule your head.
Scorpio
Repairs are boring but necessary - and cheaper in the long run! Take a look around and consider what needs to be done. Whether it's equipment that has to be fixed, shoes to be re-heeled or a hem that needs re-sewing, remember: 'a stitch in time saves nine'. Call me to hear when you must be crystal clear when dealing with money and colleagues.
Sagittarius
Beware opening a hornet's nest, Sagittarius. What begins with an enjoyable conversation, a piece of news, a short trip or a local involvement could land you with more work in your lap. Make sure everything is done and dusted before you go gallivanting off. Call me to hear when you must be extra vigilant on the road.
Article continues below advertisement
Capricorn
If you've mislaid something important at work, a good old clear-out should turn it up. In fact, the next few days are great for a big blitz both at the office and at home! Chances are your weekend plans may have to change. Check up on relatives tomorrow. Call me to hear when wool-gathering could get you into trouble.
Aquarius
On the whole, an enjoyable day. Stay flexible otherwise travel, shopping and crowds could take it out of you. Try not to get irritable or impatient. Cars, machinery, computers and hi-tech equipment may give you trouble. It could be one of those days – or even one of those weekends! Call me to hear when you're torn between duty and desire.
Pisces
Do your research and compare prices carefully if you're buying any kind of high-tech gadget either today or tomorrow – especially if purchasing online. What looks like a good deal could end up costing you a lot more in the long run. Quiet work behind the scenes clears the mind. Call me to hear when to avoid the past casting a shadow over your relationships.
To sign up for OK! Magazine's daily horoscopes on your phone, text the first three letters of your star sign (e.g., SAG) to 63422. Subscription is $2.99 per month billed until you unsubscribe plus message & data rates may apply. Send STOP to 63422 to unsubscribe. Text Help to 63422 for help. Premium charges will be added to your wireless phone bill or deducted from your prepaid account. Subscriber certifies they are the account holder or have account holder's permission. For more info, please visit http://www.okmagazine.com/horoscopes/
Participating carriers include Alltel, AT&T, Boost, Cellular One, Nextel, Sprint, T-Mobile, US Cellular, Verizon Wireless, and Virgin.