NEWS
What's in Your Stars?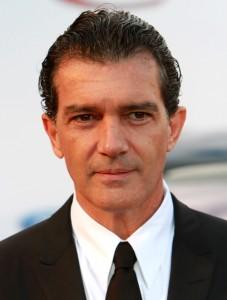 August 10
Today's celeb birthdays
1959: Rosanna Arquette (51)
1960: Antonio Banderas (50)
1982: Devon Aoki (28)
Leo
Brush up your powers of persuasion, Leo. With the planets indicating meetings and discussions, it looks like important developments are on the cards. But finding consensus may not be as easy as it first appears. If people are having doubts, best sleep on it. Call me to hear when a financial transaction could backfire.
Article continues below advertisement
Aries
The love and fun zones of your starchart are super-charged today. It means that cosmic chemistry is at work drawing you closer to a recent conquest or attracting someone new to the scene. Already attached? Established relationships, too, come under lively stars. Call me to hear when passion fires your veins!
Taurus
If certain elements in your life have left you feeling unsettled recently, today's stars augur new hope, drive and inspiration. Whether you're planning to move, start a family or simply invest in new furnishings for your home, domestically, things are coming together. Double check information at work. Call me to hear when to avoid spicy food upsetting your system.
Gemini
Meetings, people, comings and goings, ideas, phone calls, letters, emails, appointments and arrangements – so much to do! But with foggy Neptune in the mix, it's important that you keep your eye on the time and check details carefully. Driving? Top up all fluid levels before you set off. Call me to hear when family plans are likely to come unstuck.
Cancer
Time to take a new approach to money. Chances are a lot of it is going on your home – which at least will please you. Shopping or investing? Check out the quality of the goods you're buying. Could be someone's trying to rip you off. Call me to hear when to watch out for injuries in the house.
Article continues below advertisement
Virgo
There's many a slip 'twixt cup and lip so be on the look out for hidden mistakes. Take heart. You've no cause to doubt yourself or your abilities today. A little indulgence will do you good. So don't feel guilty about making time to rest. Call me to hear when you're wise just to chill out and relax.
Libra
With three planets in your sign today, you can't help but be in the spotlight. No wonder you're confident and every inch in charge. There's never been a better time than now to set a new goal in motion. But keep a close eye on offspring! Call me to hear when you and a friend could end up at cross purposes.
Scorpio
Whispers in corridors and secret developments taking place now should impact beneficially on your work and status. So now's the time to start that new project. If there's a tiny cloud in the sky, it's hovering over your home. Check gas and water appliances today. Call me to hear when it's best not to make any fixed social arrangements.
Sagittarius
It's the start of a new cycle and already you sense that you'll have your time cut out working on travel, legal matters and business affairs. Writing and other intellectual exercises are highly tipped. But double check your facts and figures to avoid mistakes. Call me to hear when to avoid a sharp falling out with colleagues.
Article continues below advertisement
Capricorn
You need to tackle those finances now because only fools bury their heads when it comes to money matters. But if you're turning to the professionals for advice, you might be wise to get a second opinion. Push ahead at work – you're make good progress. Call me to hear when you need to keep your wits about you when shopping.
Aquarius
Travel is on your mind – even if it's only for a long weekend. It's just what you need to blow the cobwebs away, recharge your batteries and draw closer to that someone special. But satisfy yourself that everyone agrees with the plan. Someone may have a change of mind. Call me to hear when to avoid a serious misunderstanding with your partner.
Pisces
It's good to see that no matter what problems may crop up today, you're determined not to let anything rain on your parade. You have new plans and you're eager to take the next step. But, chances are you're low in energy. So get an early night. Call me to hear when an agreement isn't worth the paper it's written on.
To sign up for OK! Magazine's daily horoscopes on your phone, text the first three letters of your star sign (e.g., SAG) to 63422. Subscription is $2.99 per month billed until you unsubscribe plus message & data rates may apply. Send STOP to 63422 to unsubscribe. Text Help to 63422 for help. Premium charges will be added to your wireless phone bill or deducted from your prepaid account. Subscriber certifies they are the account holder or have account holder's permission. For more info, please visit http://www.okmagazine.com/horoscopes/
Participating carriers include Alltel, AT&T, Boost, Cellular One, Nextel, Sprint, T-Mobile, US Cellular, Verizon Wireless, and Virgin.