NEWS
What's in Your Stars?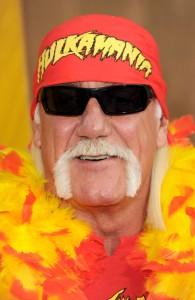 August 11
Today's celeb birthdays
1953: Hulk Hogan (57)
1967: Joe Rogan (43)
1975: Carolyn Murphy (35)
Leo
Today's events could lead to an extraordinary meeting. Venus attracts good fortune your way and stimulates your enthusiasm for an artistic project or creative pursuit. Finances? Getting your head around your accounts isn't as painful as you fear. In fact, you'll quite enjoy taking charge. But call me to hear when a financial transaction could backfire.
Article continues below advertisement
Aries
If personal relationships have been stormy recently, things should start to improve now that Venus, goddess of love, is sailing through the partnership sector of your chart. And because you're finding it that much easier to get on the same wavelength, progress will be swift. Call me to hear when passion fires your veins!
Taurus
Being a Taurean means that you love nothing better than being pampered and spoiled. And with Venus, your ruler, positively urging you to indulge in pleasurable activities, how can you resist? At work, people are more co-operative and even the toughest task has its rewards. Call me to hear when to avoid spicy food upsetting your system.
Gemini
Love affairs turn a corner and the future looks brighter as Venus, planet of romance, now pays a visit to the social sector of your chart. If you've fallen out with someone, here's your opportunity to make amends. There's lots of activity at home! Call me to hear when family plans are likely to come unstuck.
Cancer
However you're fixed, home is big news. It's where the action is, too. A cautious, but creatively clever, approach to investing in your house will pay off. Get in touch with friends or loved ones: someone is waiting for that call you promised to make. Call me to hear when to watch out for injuries in the house.
Article continues below advertisement
Virgo
Work and money are positively linked in your chart today. Whether you're focused on accounts or putting in for a raise, it looks as if important discussions and negotiations will bear fruit. On a personal level, your new budgeting strategy seems to be working. Keep it up! Call me to hear when you're wise just to chill out and relax.
Libra
Venus, planet of harmony now in your sign lifts the atmosphere and boosts your self-confidence. Not only are your powers of attraction more devastating than ever but today, too, destiny is working powerfully in your favor. Let your mind go into freefall to come up with new ideas. Call me to hear when you and a friend could end up at cross purposes.
Scorpio
Feeling lonely, left out of the loop? Have coffee with a friend or colleague. A conversation makes you realize that you have a good deal in common and that you're not alone. And because your emotional empathy will help that other person, it will make you feel good, too. Call me to hear when it's best not to make any fixed social arrangements.
Sagittarius
What with travel arrangements, literary matters, joint projects, meetings and committees, it's going to be a busy and varied day. Difficult situation? Just use your charm. A person in authority shows they understand and respect you. But if you're looking for answers - ask a woman! Call me to hear when to avoid a sharp falling out with colleagues.
Article continues below advertisement
Capricorn
If life were a game of cards, you would be the one now holding an ace or two. No wonder you're feeling pleased with your progress. Deal with people in authority now to find favor. You really shouldn't have too many problems impressing them with your knowledge and expertise. Call me to hear when you need to keep your wits about you when shopping.
Aquarius
Whether you're single or attached, a journey could be just the thing that provides the backdrop for romance now that social butterfly, Venus, is lifting your mood and lightening the load. Money? Now's a much better day to sort problems after yesterday's confusion. Partners, too, are brighter. Call me to hear when to avoid a serious misunderstanding with your partner.
Pisces
Shut your eyes and let your mind roam: deep thoughts and constructive ideas are the order of the day. Private research, seeking solutions and turning up information will get you the answers you're looking for. Financial planning and investment also come under favorable stars. Call me to hear when an agreement isn't worth the paper it's written on.
To sign up for OK! Magazine's daily horoscopes on your phone, text the first three letters of your star sign (e.g., SAG) to 63422. Subscription is $2.99 per month billed until you unsubscribe plus message & data rates may apply. Send STOP to 63422 to unsubscribe. Text Help to 63422 for help. Premium charges will be added to your wireless phone bill or deducted from your prepaid account. Subscriber certifies they are the account holder or have account holder's permission. For more info, please visit http://www.okmagazine.com/horoscopes/
Participating carriers include Alltel, AT&T, Boost, Cellular One, Nextel, Sprint, T-Mobile, US Cellular, Verizon Wireless, and Virgin.