NEWS
What's in Your Stars?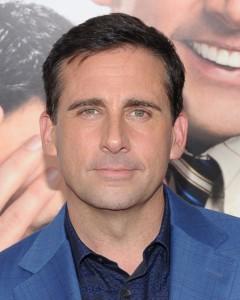 August 16
Today's celeb birthdays
1958: Madonna (52)
1962: Steve Carell (48)
1980: Vanessa Carlton (30)
Leo
Deal with finances as soon as you can today, Leo. Fill forms and get them off in the post. Place orders or shop for the home or family this morning. Time is ticking and delaying will cause problems. Your inspiration hits a block later in the day. Call me to hear when a disappointing change of plans works out for the best.
Article continues below advertisement
Aries
People still digging in their heels, Aries? Being obstructive and presenting obstacles to your plans? Rome wasn't built in a day, they say. So take a leaf out of the Romans' book and slow down. Concentrate on the fine details first thing and let the rest flow. Call me to hear when to avoid bookings and arrangements becoming a pain in the neck.
Taurus
If you meet blocks and opposition today, the message is clear: do something else instead. Why go wading in only to struggle? If you just stand back until the situation calms and the atmosphere clears, your task will be that much easier. Put health first today. Call me to hear why and when you mustn't let your enthusiasm be dashed.
Gemini
People – children, friends, colleagues, lovers – can sometimes be plain ornery. Get as much done this morning while the going is good, especially where home and family matters are involved. You may have difficult travel and news to deal with later. And those troublesome people, too… Call me to hear when impulsive spending is just plain wrong.
Cancer
Put in those calls first thing this morning. Deal with correspondence, reply to emails and arrange meetings. Financial matters could hit snags later in the day. Property? Either you're swamped with chores this evening or someone puts the kibosh on a long-held goal. Don't give up hope. Call me to hear when to make what you say to colleagues crystal clear!
Article continues below advertisement
Virgo
It's a lively start to your day and your week, Virgo. But don't get lulled into complacency. Keep an eye out for errors and difficult people who create complications. Money could present problems later on in the day. Check your balance and stay within your means. Call me to hear when not to cross swords with people you love.
Libra
Normally, you're diplomacy personified. It's well-known that Librans like to keep everything and everyone sweet. And it's generally true, too, that you find it difficult to make up your mind. But not today, it seems. Today, you're sticking to your guns come what may! Call me to hear when you must get off your high horse!
Scorpio
It's a day in three parts, Scorpio. Dealing with people, either socially or professionally, fills your morning pleasingly and productively. Dealing with bosses and officials later on is another story and could lead to conflict. By this evening, you're tired out. How about an early night? Call me to hear when you must keep a clear head when dealing with finances.
Sagittarius
Nobody wants to play ball with you today. Don't worry, it isn't anything you've said or done, it's just that they haven't got the oomph, the energy or the time. Since being with others is likely to demoralize you, you're probably better off on your own anyway. Call me to hear when to expect some disruption at home.
Article continues below advertisement
Capricorn
Early morning travel and dealings from afar come under favorable auspices. The climate changes through the day and the stars advise you not to rub authority figures up the wrong way! That goes for officials, police, your dad, your manager or the boss. Stick to the rule book and play safe. Call me to hear when carelessness won't please the boss.
Aquarius
Work starts off on a good footing this morning with favorable conditions for business and finances. Arrange meetings with officials and stay visible. But don't take on too much or you'll feel lumbered by late afternoon. This evening is a case of more haste less speed. Call me to hear when your instincts are not to be trusted.
Pisces
There's an interesting start to Monday morning, with lots of news and people seemingly in accord. But routine tasks, travel or health matters may get you down later on. Money? Avoid falling into a pessimistic mood. Instead, seek out tranquility and peace of mind. Call me to hear when trust becomes an issue with a friend.
To sign up for OK! Magazine's daily horoscopes on your phone, text the first three letters of your star sign (e.g., SAG) to 63422. Subscription is $2.99 per month billed until you unsubscribe plus message & data rates may apply. Send STOP to 63422 to unsubscribe. Text Help to 63422 for help. Premium charges will be added to your wireless phone bill or deducted from your prepaid account. Subscriber certifies they are the account holder or have account holder's permission. For more info, please visit http://www.okmagazine.com/horoscopes/
Participating carriers include Alltel, AT&T, Boost, Cellular One, Nextel, Sprint, T-Mobile, US Cellular, Verizon Wireless, and Virgin.