NEWS
What's in Your Stars?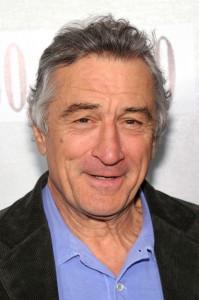 August 17
Today's celeb birthdays
1943: Robert De Niro (67)
1960: Sean Penn (50)
1969: Donnie Wahlberg (41)
Leo
There are pleasant distractions lined up for you with interesting news, people and events heading your way. Want to upgrade your skills, book yourself into a training session or simply join an evening class? It's a good day to start making a few inquiries. Call me to hear when a disappointing change of plans works out for the best.
Article continues below advertisement
Aries
You tend to be a realist, Aries. But if you were to believe in magic, you'd discover there's lots of star dust flying around today. You're really serious about putting your relationship on more solid foundations. And that's what is uppermost in your mind today. Call me to hear when to avoid bookings and arrangements becoming a pain in the neck.
Taurus
Don't be too rigid with yourself today. You know that a little of what you fancy will do you good and will avoid those cravings that otherwise could seriously jeopardize your good intentions. Work? It's surprising what you can achieve in the next twenty-four hours. Call me to hear why and when you mustn't let your enthusiasm be dashed.
Gemini
You and a certain loved one seem to be getting your act together today which, after yesterday's hiccups, is good to see. Love? Given that life outside the home continues at a fast and furious lick, it's so nice to come back to such a supportive partner. Call me to hear when impulsive spending is just plain wrong.
Cancer
As a Cancerian, you don't take to change too readily but with the stars so favorably disposed at present, you begin to see that the new developments now taking place are quite forward-looking. Whatever you buy for your home today will be durable, robust and good value for money. Call me to hear when to make what you say to colleagues crystal clear!
Article continues below advertisement
Virgo
Perhaps you've come into a bit of extra money, got a rebate or gone up a salary level. Whatever applies, your stars show you're taking a sensible approach to your finances today and setting yourself some new targets. Mid-morning brings a pleasant surprise. Call me to hear when not to cross swords with people you love.
Libra
Come on, Libra - relationships are all about give and take. So if you were a bear with a sore head yesterday, now's the time to put disagreements behind you and plan instead for the future. An unexpected call, letter or meeting puts you in a good mood. Call me to hear when you must get off your high horse!
Scorpio
After all your recent uncertainties, you'll find it satisfying to firm up your plans and get a certain situation all taped and under control again. If you're involved in private work of your own, talk money today. You might be pleasantly surprised. Call me to hear when you must keep a clear head when dealing with business.
Sagittarius
It's time to make some new resolutions. Saturn, planet of structure and long-term developments, now in the 'hopes and aspirations' sector of your chart gets the ball rolling. It's precisely under these conditions that the thought-seeds you sow now will determine your future success. Call me to hear when to expect some disruption at home.
Article continues below advertisement
Capricorn
You're still hard at work and holding the fort. Despite yesterday's hurdles and misgivings it's definitely worth your while forging ahead knowing your efforts aren't wasted. But oh, if only they would pay you what you believe all these responsibilities are truly worth! Call me to hear when carelessness won't please the boss.
Aquarius
Your judgment and common sense are spot-on today. Don't be afraid to offer people advice – they'll respect your words of wisdom. Matters are definitely moving forward after yesterday's hold-ups! Your plans come together and you know you're getting it right. Call me to hear when your instincts are not to be trusted.
Pisces
Be decisive if a job, proposition or business opportunity comes your way! Although you may have several things still in the balance, you should find that people in authority are keen to support your ideas. But first, you must make your thoughts and feelings known. Call me to hear when trust becomes an issue with a friend.
To sign up for OK! Magazine's daily horoscopes on your phone, text the first three letters of your star sign (e.g., SAG) to 63422. Subscription is $2.99 per month billed until you unsubscribe plus message & data rates may apply. Send STOP to 63422 to unsubscribe. Text Help to 63422 for help. Premium charges will be added to your wireless phone bill or deducted from your prepaid account. Subscriber certifies they are the account holder or have account holder's permission. For more info, please visit http://www.okmagazine.com/horoscopes/
Participating carriers include Alltel, AT&T, Boost, Cellular One, Nextel, Sprint, T-Mobile, US Cellular, Verizon Wireless, and Virgin.