NEWS
What's in Your Stars?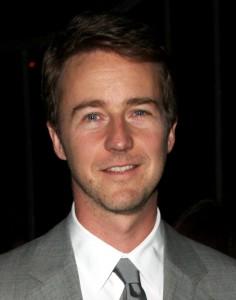 August 18
Today's celeb birthdays
1936: Robert Redford (74)
1957: Denis Leary (52)
1969: Edward Norton (40)
Leo
Financially, the desire to throw caution to the wind will be irresistible. Don't! Hold your nerve, bide your time and let things roll. You may be surprised by the end of the week how people are prone to change their mind. Developments are interesting. Call me to hear when a disappointing change of plans works out for the best.
Article continues below advertisement
Aries
You're never backwards in coming forward, Aries. And since your routine is likely to go pear-shape by end week, it's worthwhile pulling out all the stops and getting ahead of your schedule as best you can. Late afternoon could present you with unexpected developments. Call me to hear when to avoid bookings and arrangements becoming a pain in the neck.
Taurus
As you already know, offspring come at a price – but you may feel the extra pinch today! Things won't exactly gel if you're working on a special project. Don't force the issue. You may find things are all different in a day or two. Step back and wait. Call me to hear why and when you mustn't let your enthusiasm be dashed.
Gemini
You're usually quick with the verbals, Gemini, often leaving others speechless. Today, something else is required, especially with family members and partners. It's easy for you to be slick. But just remember, a little tenderness and a lot of compromise will smooth the path of love. Call me to hear when impulsive spending is just plain wrong.
Cancer
Although hasty words, promises or unforeseen complications threaten to destabilize a certain situation or relationship, keeping your cool and saying the right thing at the appropriate moment today will work wonders. Bear in mind that promises made now are subject to change before end week. Call me to hear when to make what you say to colleagues crystal clear!
Article continues below advertisement
Virgo
New ideas for brightening up your home should blow the cobwebs clean away. But they're not really new ideas at all – they're plans you've had in mind some time. Only now can you see how to finesse them, even if it means some major tweaks are required. Call me to hear when not to cross swords with people you love.
Libra
You won't like everything that happens today, Libra. In fact, you'll have plenty of doubts. You may feel caught in one of those situations where you're damned if you do and you're damned if you don't. If anyone can find a middle balance, it's you. Call me to hear when you must get off your high horse!
Scorpio
Dealing with friends and colleagues won't be all plain-sailing today. Having doubts, misgivings, money worries? Be aware that there's quite a lot of confusion in the air and misinformation, too. If you're uncomfortable about a certain situation, the best thing to do is wait. Call me to hear when you must keep a clear head when dealing with finances.
Sagittarius
The saying, 'problems are sent to try us', may have been ringing in your ears this week, Sagittarius. The important thing is to know where you stand. That way, you can come up with a solution. Whatever you're told today, a u-turn is likely before the week is out. Call me to hear when to expect some disruption at home.
Article continues below advertisement
Capricorn
Given that your energy is at a low ebb today, Capricorn, it's hardly surprising you're feeling a bit 'blah'. If you're on the road or making travel arrangements and bookings today, expect some complications. Perhaps it would be wise to have Plan B up your sleeve just in case. Call me to hear when carelessness won't please the boss.
Aquarius
At work, there's plenty to do and colleagues aren't at all reliable. In fact, it looks as if you have your own suspicions and probably could do with carrying out a little covert investigation of your own. Finances? Check details very carefully today. Call me to hear when your instincts are not to be trusted.
Pisces
Expect to encounter either a hitch or have a change of heart. People all over the place are saying one thing now but will change their minds before too long. If you alter your plans, make sure you agree everything with your partner first! Call me to hear when trust becomes an issue with a friend.
To sign up for OK! Magazine's daily horoscopes on your phone, text the first three letters of your star sign (e.g., SAG) to 63422. Subscription is $2.99 per month billed until you unsubscribe plus message & data rates may apply. Send STOP to 63422 to unsubscribe. Text Help to 63422 for help. Premium charges will be added to your wireless phone bill or deducted from your prepaid account. Subscriber certifies they are the account holder or have account holder's permission. For more info, please visit http://www.okmagazine.com/horoscopes/
Participating carriers include Alltel, AT&T, Boost, Cellular One, Nextel, Sprint, T-Mobile, US Cellular, Verizon Wireless, and Virgin.