NEWS
What's in Your Stars?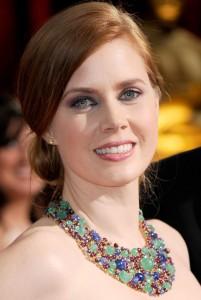 August 20
Today's celeb birthdays
1974: Amy Adams (36)
1992: Demi Lovato (18)
Leo
The planets are clearly divided across your chart, Leo, which suggests that you and your partner are at odds with each other. Perhaps you're vying for attention, have secrets from each other or just cross over a simple misunderstanding. Whatever's up, choose your words carefully today! Call me to hear when a disappointing change of plans works out for the best.
Article continues below advertisement
Aries
You may feel you're being pulled in all directions and much as you try to get your head around a project, today's inevitable interruptions are likely to get on your nerves. Romance? Existing relationships are sparky which could help to revitalize the love. Call me to hear when to avoid arrangements becoming a pain in the neck.
Taurus
A work versus home conflict looms. Travel, training, legal matters or higher education could have you running a merry dance today. It's a busy time but take it one step at a time! Think indulgence this evening. A Friday night treat is a just reward. Call me to hear why and when you mustn't let your enthusiasm be dashed.
Gemini
With so much going on, your energies could be down and you need to give yourself plenty of TLC. Domestic matters, children and unfinished jobs around the house are playing on your mind. There's only one thing for it: roll up your sleeves and get stuck in. Call me to hear when impulsive spending is just plain wrong.
Cancer
You seem to have lots on your mind and with so much activity around you, it looks like you could be in quite a spin. In matters of the heart, it's best to follow your intuition as usual. Delays and postponements are coming to an end. Call me to hear when to make what you say to colleagues crystal clear!
Article continues below advertisement
Virgo
Even though money hasn't been coming in as fast as you would like, you're still coping very well. But you do need to keep an eye on what's going on because there are always hidden costs that could trip you up – as may well become apparent today! Call me to hear when not to cross swords with people you love.
Libra
You've been feeling rather driven recently. This may be a strange situation for you but it is important that you put all nagging doubts out of your mind now. Keep an eye on youngsters today. Could be someone's trying to spin you a yarn! Call me to hear when you must get off your high horse!
Scorpio
In many ways it probably feels like you've been banging your head against a brick wall! But take heart. If your worldly aspirations have fallen short of their mark in recent times, today's unwinding developments will soon put things in perspective. Catch up on social affairs. Call me to hear when you must keep a clear head when dealing with finances.
Sagittarius
People seem pushy today, difficult to please and overly assertive. At times, you won't know whether you're coming or going! Money means a lot to you. But you must keep a clear head in all financial matters today – especially since you're tempted to impulse buy. Call me to hear when to expect some disruption at home.
Article continues below advertisement
Capricorn
There's tension in the air as you strive to meet a deadline. Authority figures aren't always right, as you'll discover today. It's frustrating, but arguing the toss with them won't get you anywhere. Treat yourself to a nice evening and indulge in all your favorite things. Call me to hear when carelessness won't please the boss.
Aquarius
If sparks are flying between you and your partner, perhaps a reality check is in order. It could be that you have too many irons in the fire and that's what is making you irritable and short-tempered. You're thinking deeply about relationships and the meaning of love. Call me to hear when your instincts are not to be trusted.
Pisces
If you're single, don't be shy, get out there and socialize. A different crowd has much to offer, but try not to let a sudden infatuation completely sweep you off your feet as, chances are, you may be looking at things through rose-tinted spectacles. Watch health. Call me to hear when trust becomes an issue with a friend.
To sign up for OK! Magazine's daily horoscopes on your phone, text the first three letters of your star sign (e.g., SAG) to 63422. Subscription is $2.99 per month billed until you unsubscribe plus message & data rates may apply. Send STOP to 63422 to unsubscribe. Text Help to 63422 for help. Premium charges will be added to your wireless phone bill or deducted from your prepaid account. Subscriber certifies they are the account holder or have account holder's permission. For more info, please visit http://www.okmagazine.com/horoscopes/
Participating carriers include Alltel, AT&T, Boost, Cellular One, Nextel, Sprint, T-Mobile, US Cellular, Verizon Wireless, and Virgin.