NEWS
What's in Your Stars?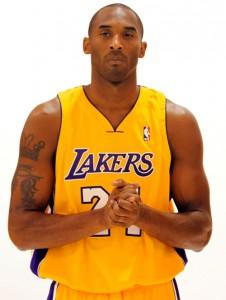 August 23
Today's celeb birthdays
1971: Jay Mohr (39)
1976: Scott Caan (34)
1978: Kobe Bryant (32)
Leo
Your immediate neighborhood, the people you know, or even the house next door, could prove interesting today. You may have a lot of reading or correspondence to attend to, but actually it's a nice prospect. Partnered up? Sweet words boost romance. Single? A meeting is on the cards. Call me to hear when a little compromise keeps the peace.
Article continues below advertisement
Aries
Going over old ground makes you see things differently today, Aries. It makes reaching agreement so much easier, too. Love? Admirers will be flocking to your side. So, if you're looking for a new mate, you know how to whistle, don't you? Just put your lips together and blow… Call me to hear when controlling your temper gives you the upper hand.
Taurus
You're faced with a mountain to do at work but luckily your energy levels are high so you'll get through your agenda at a rate of knots. Now, your new ambitious drive sees you making even greater efforts to feather your nest further. Well done, you! Call me to hear when too much of a good thing really is too much!
Gemini
With gorgeous Venus and sexy Mercury jazzing up your romance zone, you're at your most attractive and alluring right now. Whether you're at work, at home or on holiday, rest assured, you're not going unnoticed by your on-lookers. It's Monday, but your spirits are high. Call me to hear when you mustn't slump into negative thinking.
Cancer
Strike while the iron is hot? Perhaps, but the stars warn of continued delays so don't expect things to go quite as fast as you'd like. New plans for the home set your mind thinking along a different track. An investment makes good sense today. Call me to hear when you must strictly follow the rules.
Article continues below advertisement
Virgo
You're no stranger to dedication and hard work but it's good to feel the load easing and the job becoming so much more congenial. Since you're in such a good mood, this is an ideal day to organize a social do, or to treat yourself to something new. But call me to hear when a fool and his money are soon parted!
Libra
Today, you may be a little tired but, even though it's Monday, you can turn your focus to children, leisure time, creative projects and – romance! Do something different to stimulate your imagination and desire for change. If you're single, look for a new face in the crowd today. Call me to hear when a little flexibility avoids a clash.
Scorpio
As health matters, family and personal memories dominate your thoughts today, take note of your intuitive hunches and act on them. Venus now stirs a desire to look at life from a more philosophical standpoint. It will encourage you to reminisce about the past. Call me to hear when you must avoid falling into the trap of feeling sorry for yourself.
Sagittarius
You've certainly got a lot on your mind and an equally full agenda. But productive meetings with a lively exchange of ideas get you buzzing. Don't forget, a problem shared is a problem halved. A friendship deepens. If the situation is right, it could even blossom into love! Call me to hear when you shouldn't let anyone pull your strings.
Article continues below advertisement
Capricorn
Whether you're shelling out for a special gift, paying for the children's music lessons or treating yourself to something new, you won't mind digging into your purse today. Positive things are happening at work; it's good to see you're getting the pat on the back you so deserve. Call me to hear when applying a little charm will work wonders.
Aquarius
Relax. If you haven't yet had a break, now's the time to plan your holiday. Even better if you're setting off today. Given the current star pattern, you're probably sensing the tide is turning. It's time to think along different lines. So go on - dream that impossible dream! Call me to hear when to pause before you reply.
Pisces
You're never short of imagination, Pisces. Today, use your insight to get a deeper picture of your situation and to sort out a problem that's been bugging you. Venus is working through your subconscious to stimulate your creativity and inspire you with special vision and ideas. Call me to hear when to give officials a wide berth.
To sign up for OK! Magazine's daily horoscopes on your phone, text the first three letters of your star sign (e.g., SAG) to 63422. Subscription is $2.99 per month billed until you unsubscribe plus message & data rates may apply. Send STOP to 63422 to unsubscribe. Text Help to 63422 for help. Premium charges will be added to your wireless phone bill or deducted from your prepaid account. Subscriber certifies they are the account holder or have account holder's permission. For more info, please visit http://www.okmagazine.com/horoscopes/
Participating carriers include Alltel, AT&T, Boost, Cellular One, Nextel, Sprint, T-Mobile, US Cellular, Verizon Wireless, and Virgin.