NEWS
What's in Your Stars?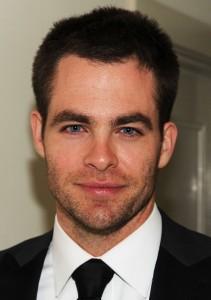 August 26
Today's celeb birthdays
1980: Chris Pine (30)
1980: Macaulay Cullkin (30)
Virgo
Obstacles melt away and you can at last express the real you. Others will be supportive so don't hold back. It will pay you to lay on your diplomatic charms – especially when dealing with female colleagues. That's the way to get results. Love? It's full of surprises! Call me to hear when a fool and his money are soon parted!
Article continues below advertisement
Aries
Your job is picking up steam again and you're now beginning to see how you can make a big difference. Self-improvement, enterprise and resourcefulness are top of the agenda. Your imagination is working so well but try not to let a particular worry get in the way. Call me to hear when controlling your temper gives you the upper hand.
Taurus
It's time to march boldly on, Taurus. If you've been champing at the bit waiting to get off on your holidays, here's your green light. It's also green for go on legal matters, educational or training courses that have been put on hold over the summer. Call me to hear when too much of a good thing really is too much!
Gemini
You don't want to make any mistakes so take time to check your facts. Some background research will quickly unearth the information you need. Surprise developments at work may need some quick reactions. Realization dawns this evening. A vivid dream or sore head may wake you in the night. Call me to hear when you mustn't slump into negative thinking.
Cancer
Relationships turn a corner as bonds of affection between you and your partner deepen and strengthen. If you're single and looking for love, the fates are engineering a romantic encounter. Traveling? A trip may come up unexpectedly. There's surprise news coming from afar. Call me to hear when you must strictly follow the rules.
Article continues below advertisement
Leo
You're feeling quite chuffed with yourself, and rightly so. You've put a huge amount of effort into your work over the last couple of days and now you're getting the credit you deserve. But, Leo, you must sort out your accounts. Make a start today. Call me to hear when a little compromise keeps the peace.
Libra
Whether dealing with work colleagues, friends or loved ones, stick to your principles today, be guided by good old-fashioned common-sense and follow through your promises and intentions. Domestic or property matters take a turn for the better and you know you've resolved a tricky situation. Call me to hear when a little flexibility avoids a clash.
Scorpio
Transformational Pluto joins forces with the creative Sun today to weave a bit of magic around you. News that arrives, a meeting or a conversation strikes a chord. Your pride in someone close to you is immense and you're just pleased as punch. Call me to hear when you must avoid falling into the trap of feeling sorry for yourself.
Sagittarius
Powerful links to Pluto show that your finances could be in for a boost - and deservedly so since you've been working your socks off lately! Home and family matters are still central in your thoughts. But it's electrical or technological equipment that claims your attention tonight. Call me to hear when you shouldn't let anyone pull your strings.
Article continues below advertisement
Capricorn
Be patient for just a little while longer if travel plans and legal matters have proved frustrating. Today, you'll see exactly what needs to be done to make things work your way. You're feeling more powerful so being pro-active will come naturally. There are unexpected calls or visitors tonight. Call me to hear when applying a little charm will work wonders.
Aquarius
All's well that ends well. You're always ready to count your blessings, Aquarius. Finances need some sorting but you could be about to get an offer you simply can't refuse. A little break to get away from it all would be so nice – and would boost your romantic life, too! Call me to hear when to pause before you reply.
Pisces
Love, romance, friendship? The stars are beaming on all matters of the heart and create just the right atmosphere for you to get closer to that someone special. A colleague is becoming more important to you. Discovering how much you have in common comes as a surprise. Call me to hear when to give officials a wide berth.
To sign up for OK! Magazine's daily horoscopes on your phone, text the first three letters of your star sign (e.g., SAG) to 63422. Subscription is $2.99 per month billed until you unsubscribe plus message & data rates may apply. Send STOP to 63422 to unsubscribe. Text Help to 63422 for help. Premium charges will be added to your wireless phone bill or deducted from your prepaid account. Subscriber certifies they are the account holder or have account holder's permission. For more info, please visit http://www.okmagazine.com/horoscopes/
Participating carriers include Alltel, AT&T, Boost, Cellular One, Nextel, Sprint, T-Mobile, US Cellular, Verizon Wireless, and Virgin.