NEWS
What's in Your Stars?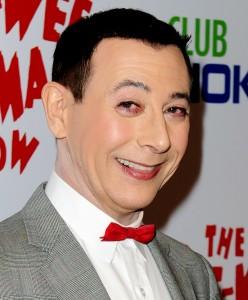 August 27
Today's celeb birthdays
1952: Paul "Pee-wee Herman" Reubens (58)
1971: Tom Ford (39)
1976: Sarah Chalke (34)
Virgo
You're probably much better off working by yourself rather than in company, at least for this morning. Others, you see, are either likely to slow you down or to be thoroughly irksome. So the best way to make progress is by plowing your own furrow today. Call me to hear when a fool and his money are soon parted!
Article continues below advertisement
Aries
There's a lot of nitty-gritty stuff to get your head around at work today and having to change tack in mid-stream could prove quite annoying. The trouble is that whilst you're prepared to be flexible, others are obstinate. Keep your cool. Things improve after lunch. Call me to hear when controlling your temper gives you the upper hand.
Taurus
You like working at your own pace and to a set timetable. But, judging by the current challenging cosmic conditions, sticking to a schedule won't be easy this morning. Work around interruptions as best you can. Conditions this afternoon should improve. Call me to hear when too much of a good thing really is too much!
Gemini
You have all kinds of plans in mind and need to take a quiet look at how you're fixed financially. Not all advice you're given this morning is reliable. Chances are, someone may have an ulterior motive. Be savvy and read between the lines – carefully!. Call me to hear when you mustn't slump into negative thinking.
Cancer
Family affairs or developments at work give you something to think about. Whatever happens, don't feel compelled to act immediately. Take your time to consider your position before you make any promises or firm commitments. Decisions will be so much easier this afternoon. Call me to hear when you must strictly follow the rules.
Article continues below advertisement
Leo
It's a changeable morning full of stops and starts. What you thought was going to be straightforward, and what you had planned, may turn out more complicated. The best thing to do is stay flexible and go with the flow. Difficulties should disappear by midday. Call me to hear when a little compromise keeps the peace.
Libra
These niggles you're having with a certain someone seem to surface and subside on a regular basis. The difference of opinion appears to hinge on domestic issues and changes that are taking place around you. Being dogmatic isn't your style. Finding a balance is. Do that today. Call me to hear when a little flexibility avoids a clash.
Scorpio
It's important to get yourself organized early this morning. Getting things done won't be easy and, chances are, you may have to change your plans several times before lunch. Health? Feeling slow and creaky should ease by late morning. Then you can start gearing up for the weekend. Call me to hear when you must avoid falling into the trap of feeling sorry for yourself.
Sagittarius
Being skeptical or having misgivings might slow things down. On the other hand, it gives you a chance to question the facts and to get a situation into proper perspective. Either people are being resistant or unreliable. You'll get a proper measure of it all this afternoon. Call me to hear when you shouldn't let anyone pull your strings.
Article continues below advertisement
Capricorn
Are you feeling tetchy, twitchy or even tearful, perhaps? Are you taking other people's innocuous comments too deeply to heart? Or are you trying to lay down the law no matter what? Step back, take a deep breath and start again. By lunchtime, the heat is off. Call me to hear when applying a little charm will work wonders.
Aquarius
You have a mountain of things to do this morning but you lack enthusiasm. On top of that whatever you try to do may hit setbacks and delays. So rather than do battle – and fray your nerves – leave all important business until this afternoon. Call me to hear when to pause before you reply.
Pisces
Don't put your faith in a colleague or friend today. If your instincts are telling you something isn't quite right, it's perhaps because you sense that information you're being given doesn't add up. Go with your gut feeling – especially where money is involved. Call me to hear when to give officials a wide berth.
To sign up for OK! Magazine's daily horoscopes on your phone, text the first three letters of your star sign (e.g., SAG) to 63422. Subscription is $2.99 per month billed until you unsubscribe plus message & data rates may apply. Send STOP to 63422 to unsubscribe. Text Help to 63422 for help. Premium charges will be added to your wireless phone bill or deducted from your prepaid account. Subscriber certifies they are the account holder or have account holder's permission. For more info, please visit http://www.okmagazine.com/horoscopes/
Participating carriers include Alltel, AT&T, Boost, Cellular One, Nextel, Sprint, T-Mobile, US Cellular, Verizon Wireless, and Virgin.