NEWS
What's in Your Stars?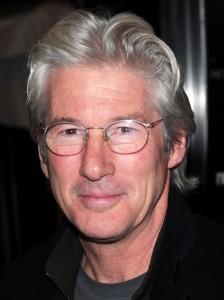 August 31
Today's celeb birthdays
1949: Richard Gere (61)
1972: Chris Tucker (38)
Virgo
Travel, appointments, shopping, routine tasks? Set your alarm, Virgo; check your to-do list; consult your personal organizer. Things are likely to go haywire today. The important thing is not to get side-tracked. Practical solutions are called for, so use your common-sense. Call me to hear when you must watch what you eat.
Article continues below advertisement
Aries
Have you forgotten to pick up money for today? Or perhaps you haven't packed your bag, files, mobile, computer, iPod or whatever else you usually take to work with you. You're not the only one. People are vague today. And that, frankly, could annoy you. Call me to hear when you must be more realistic about a goal.
Taurus
Because you're such a practical, down-to-earth person, nothing gets your goat more than people who can't give you a straight answer. As you'll discover today. Just because an authority figure is higher up the ladder than you, it doesn't necessarily mean they're right! Call me to hear when it's important to finish off and follow through.
Gemini
Time is against you today, Gemini, and you'll probably end up playing a catch-up game all day. No matter how certain or confident someone else might appear, you're probably wisest following your own instincts until you're absolutely sure. If possible, tuck yourself away. Call me to hear when not all you aim for is right for you.
Cancer
Are people telling the truth today, Cancer? There's a chance that you're being led up a blind alley. When it comes to your finances, don't allow anyone to persuade you against your best interests. Let your logic prevail, as it so usually does. Call me to hear when a colleague is pulling the wool over your eyes.
Article continues below advertisement
Leo
Getting back in tune with people after a long Bank Holiday weekend takes time and extra effort. Chances are something won't gel. It's easy to criticize if others don't come up to your standards, but it shows more integrity if you don't. Late evening proves you right. Call me to hear when you must keep your innermost thoughts to yourself.
Libra
If everyone were to tackle financial matters positively and with their eyes wide open today, they'd make some valuable and important progress. The trouble is that either people are playing their cards close to their chest, are economical with the truth or just plain confused. Beware. Call me to hear when to avoid being deceived.
Scorpio
Emotionally, Scorpios tend to be quite robust. On the surface. Your feelings run so deep that people don't notice when you're miserable or wound up. Today, however, it's other people who are feeling sensitive and asking for your tlc. But are they genuine? Don't be fooled. Call me to hear when your instincts are not to be trusted.
Sagittarius
It's irritating when plans don't hold together. And it's even more irritating when people aren't available, phone calls aren't returned and emails aren't replied to. The Bank Holiday weekend, it seems, has thrown you and everyone else's schedule out. Home is a nice place to be tonight. Call me to hear when a lack of concentration leads to a big mistake.
Article continues below advertisement
Capricorn
It's good to see you made time to relax over the Bank Holiday weekend. But it's back to reality today. Trouble is, you've had a taste of the good life! Give yourself time to get back to normal. Focusing on a favorite activity will do the trick. Call me to hear when your efforts at work get noticed.
Aquarius
Either you're missing home after the long weekend or you're worried about a member of your family. When it comes to your house, it's no good burying your head in the sand. Changes on the home front are long overdue and need to be sorted pronto. Call me to hear when you must keep your feet on the ground!
Pisces
The long weekend appears to have thrown you out of kilter, Pisces. Perhaps you haven't had enough sleep or perhaps your mind is on other things. Whichever, your head is in the clouds, but you need to keep your feet on the ground. And get an early night tonight. Call me to hear when your memory plays you tricks.
To sign up for OK! Magazine's daily horoscopes on your phone, text the first three letters of your star sign (e.g., SAG) to 63422. Subscription is $2.99 per month billed until you unsubscribe plus message & data rates may apply. Send STOP to 63422 to unsubscribe. Text Help to 63422 for help. Premium charges will be added to your wireless phone bill or deducted from your prepaid account. Subscriber certifies they are the account holder or have account holder's permission. For more info, please visit http://www.okmagazine.com/horoscopes/
Participating carriers include Alltel, AT&T, Boost, Cellular One, Nextel, Sprint, T-Mobile, US Cellular, Verizon Wireless, and Virgin.