NEWS
What's in Your Stars?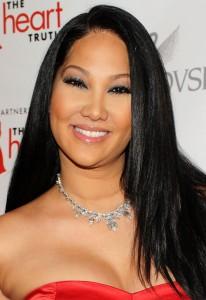 April 4
Today's celeb birthdays
1970: Will Arnett (40)
1975: Kimora Lee (35)
1979: Lance Bass (31)
Aries
Watch finances today, Aries. When it comes to money, other people's attitude could make you angry. Creatively, you're about to go into overdrive. Your output could be phenomenal, but ask yourself: at what price? Solutions come later in the day. A brilliant idea is a breakthrough tonight. Call me to hear when your emotions could get out of hand.
Article continues below advertisement
Taurus
You're determined to make your mark today, Taurus. Although you can get stacks done given this burst of energy, be sure to channel it constructively. Beware accidents in the home, or anger within the family. Calm is restored this evening and an unexpected event delights. Call me to hear when to avoid a communications glitch.
Gemini
Think it but don't say it today, Gemini! Neighborhood matters, local affairs, communications and travel could jar. Go easy this afternoon and avoid rushing around like a bull in a china shop. Home and family keep your feet on the ground nicely tonight. Call me to hear when travel could be a problem.
Cancer
Though you're sorting out your finances and shelling out a load of dosh, nevertheless the stars are pointing to an upturn in your fortunes – and especially where romance is concerned. Take that call, make that trip, arrange that holiday this evening. Tonight's plans are exciting. Call me to hear when you need to think before you spend!
Leo
Someone is cracking the whip today. Don't expect any sympathy from bosses, officials or people in power. Keep your head down, your sleeves rolled up and your shoulder to the wheel. By this evening, you'll be satisfied with your output. Finances are surprisingly good. Call me to hear when to avoid a clash of personalities.
Article continues below advertisement
Virgo
Travel and long-distance affairs are tricky today. Planning a night out? If you're already spoken for, your partner may spring a surprise. Single? Someone you meet could bowl you over. It may not be your usual type, but give it a go. You may be delighted with what you find. Call me to hear when you must pay attention to the fine print.
Libra
A financial or business matter is flashing a red light in your solar chart today, Libra. It's a warning that whatever dealings you have in hand could be untimely, unsuccessful or unwise. Domestic affairs and family life is extra lively and noisy – and rather tiring tonight. Call me to hear when that extra effort is worth your while.
Scorpio
There's quite a bit of jostling going on between you and partners, colleagues or clients. The boss may be on the warpath, officials inflexible or people generally losing their rag. An unusual conversation, someone you meet, a film you see or a program on tv opens your eyes. Call me to hear when to avoid a stand-off situation.
Sagittarius
'More haste, less speed', Sagittarius. Make that your mantra today since the planets are warning you not be impulsive or take undue risks especially at work, or with machinery, sharp or hot materials. Calm the pace and leave the excitement for this evening. Call me to hear when you make that important breakthrough.
Article continues below advertisement
Capricorn
If a purchase, order or deal frustrates or disappoints you today, try online. The same goes for any information or advice you might be seeking. News out-of-the-blue takes you pleasantly by surprise this evening. Put in that call to your in-laws or to friends faraway. Call me to hear when it's time to break out of that rut.
Aquarius
Uh-oh! Someone's 'me-first' attitude will get right up your nose. Take it all with a pinch of salt or you could end up crossing swords with a partner, relative or workmate. Tensions are eased away this evening. You may not get an early night – but you could try. Call me to find out when you'll hear the words you've been waiting for.
Pisces
Are you going over the top, Pisces? You're certainly putting excessive effort into whatever you're doing. Perhaps a little too much! Try not to let that competitive edge urge you to drive faster, speak out of turn or push yourself in front. People just won't like it! Call me to hear when rushing could lead to an injury.
To sign up for OK! Magazine's daily horoscopes on your phone, text the first three letters of your star sign (e.g., SAG) to 63422. Subscription is $2.99 per month billed until you unsubscribe plus message & data rates may apply. Send STOP to 63422 to unsubscribe. Text Help to 63422 for help. Premium charges will be added to your wireless phone bill or deducted from your prepaid account. Subscriber certifies they are the account holder or have account holder's permission. For more info, please visit http://www.okmagazine.com/horoscopes/
Participating carriers include Alltel, AT&T, Boost, Cellular One, Nextel, Sprint, T-Mobile, US Cellular, Verizon Wireless, and Virgin.