NEWS
What's in Your Stars?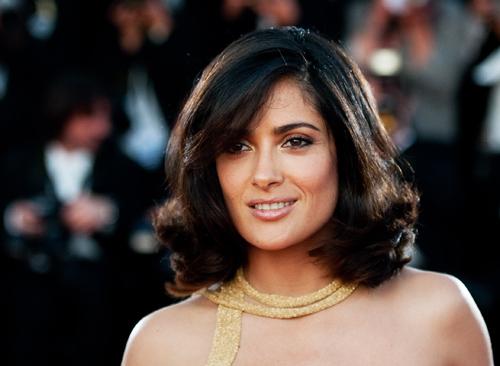 September 2
Today's celeb birthdays
1964: Keanu Reeves (46)
1966: Salma Hayek (44)
Aries
Whether you're single and looking, or happily attached to your one-to-one, a flirty chat, a hot date and promise of things to come should put the zing back into your love life today! At work, people are more co-operative than usual. It makes a good change. Call me to hear when you must be more realistic about a goal.
Article continues below advertisement
Taurus
It only takes the odd purchase or a little tidying up to refresh your spirits, environment and routine. Exercise? Though you can be a sedentary person, you'll love it once you get stuck in. A brisk walk, some vigorous gardening or keep-fit to music are ideal. Call me to hear when it's important to finish off and follow through.
Gemini
Looking for a creative sparkle? You won't have far to go today. A day makes so much difference and, after all your misgivings of late, it's good to see this turn in the tide. It's positive developments for children, loved ones, friends, hobbies and, especially, romance. Call me to hear when not all you aim for is right for you.
Cancer
You'll achieve more today by either working quietly on your own or by talking to people confidentially behind the scenes. Take advantage of the prevailing good trends to progress ongoing domestic projects and family affairs. Property plans take on a pleasing new lease of life now. Call me to hear when a colleague is pulling the wool over your eyes.
Leo
There's plenty going on. Have your mobile to hand, diary accessible, business cards in your pocket and address book to the ready: people will want to speak with you and make all sorts of arrangements. Play your cards right and you could achieve a significant goal today. Call me to hear when you must keep your innermost thoughts to yourself.
Article continues below advertisement
Virgo
What happens today and the compliments that come down to you from on high, (and especially from female superiors), is precisely the morale booster you've been needing for a long time. Financially, you're in a good position, which is something else that cheers you up. Call me to hear when you must watch what you eat.
Libra
You've set your sights on far horizons and now ambition bites. Travel? Pack up your bag, pick up your coat and go! Even a short outing will make you feel good. And romance? You're loving the thrill of the chase. It really is your kind of day. Call me to hear when to avoid being deceived.
Scorpio
Whether you're rooting around for information, working on a secret mission or taking some personal time out, you're in a good place right now, and you're getting positive feedback, too. Love? It's deeply passionate, which suits a Scorpio like you. But it's deeply private, too. Call me to hear when your instincts are not to be trusted.
Sagittarius
Socially, it's all go. Personally and professionally you're in high demand. Focus your energies on group events and working with the team. Evening meetings and get-togethers especially come under favourable stars with much agreement all round. But your love life comes up an equal first, too! Call me to hear when a lack of concentration leads to a big mistake.
Article continues below advertisement
Capricorn
All the signs suggest you're in for a good productive day. Your initiative especially comes in for praise. Capitalise on these promising trends in dealings with managers, officials and particularly with female colleagues. By tonight, you'll be very satisfied with your good day's work. Call me to hear when your efforts at work get noticed.
Aquarius
It's a good day for making travel arrangements or setting off on a journey. The stars are positively benign for all dealings with faraway people and places, for tackling legal matters, reports or other written work. Involvement with higher ed fares well today, too. Call me to hear when you must keep your feet on the ground!
Pisces
Today's cosmic scenario is activating your deeper impulses. Home and family are where your heart truly lies. Investing in your property makes sense right now – not just financially, but in terms of physical effort, too. So make a point of having a good old clear out today. Call me to hear when your memory plays you tricks.
To sign up for OK! Magazine's daily horoscopes on your phone, text the first three letters of your star sign (e.g., SAG) to 63422. Subscription is $2.99 per month billed until you unsubscribe plus message & data rates may apply. Send STOP to 63422 to unsubscribe. Text Help to 63422 for help. Premium charges will be added to your wireless phone bill or deducted from your prepaid account. Subscriber certifies they are the account holder or have account holder's permission. For more info, please visit http://www.okmagazine.com/horoscopes/
Participating carriers include Alltel, AT&T, Boost, Cellular One, Nextel, Sprint, T-Mobile, US Cellular, Verizon Wireless, and Virgin.