NEWS
What's in Your Stars?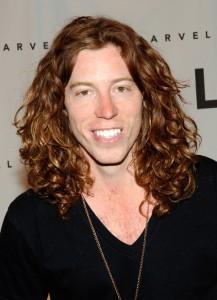 September 3
Today's celeb birthdays
1986: Shaun White (24)
1965: Charlie Sheen (45)
Virgo
Colleagues, work-mates, team projects? Working with others requires a cool head this morning to avoid getting drawn into a confrontational situation. The important thing is to keep your advice to yourself! Expecting friends for the weekend? A reunion is on the cards. Call me to hear when you must watch what you eat.
Article continues below advertisement
Aries
This isn't what you'd call a run-of-the-mill sort of day. People, it seems, are messing about and landing an entanglement of problems in your lap. Just knuckle down to work as best you can this morning. You'll be surprised how well things turn out after lunch. Call me to hear when you must be more realistic about a goal.
Taurus
Don't bury yourself away today. The weekend fun and romance begins here. But first, there are heavier duties and dull routines to get out of the way. So roll up your sleeves this morning and work through until lunchtime. After that you'll be able to take it easy. Call me to hear when it's important to finish off and follow through.
Gemini
Deep, dark thoughts don't suit you, Gemini. Unlike others, you're not prone to brooding. So just keep your head down and wait for things to blow over if there's a gloomy atmosphere amongst friends and colleagues this morning. Your home life is much more cheerful and uplifting. Call me to hear when not all you aim for is right for you.
Cancer
Work matters and dealings with colleagues and customers require a cool head. Stay sharp to avoid officials and other important people putting you on the spot first thing. After lunch, a fresh project with a new group or team gives you the mental stimulation you need. Call me to hear when a colleague is pulling the wool over your eyes.
Article continues below advertisement
Leo
Clear a space this morning, Leo – both in your routine and in your mind. Work, finances, earnings, savings, health. There's lots to discuss and lots to take on board! But don't let anyone convince you to do anything that takes you out of your comfort zone. Call me to hear when you must keep your innermost thoughts to yourself.
Libra
A project you've been working on in the background moves forward - but not before unexpected developments require some fast thinking and possibly, even, quick changes to your plans. What with work, home and partners all needing your attention, you're becoming quite a skilful juggler these days! Call me to hear when to avoid being deceived.
Scorpio
Try to stay cool, calm and collected this morning, Scorpio. Basically, let sleeping dogs lie. If you force your opinion, you'll only end up being told something you don't want to hear. This afternoon, it's a different story. Relax your guard, get out there and mingle! Call me to hear when your instincts are not to be trusted.
Sagittarius
Wisdom is a gift the Fates gave to Sagittarians. It's a talent you will need to apply this morning where finances are involved. Taking a risk may sound exciting; but it could be a risk too far. Think safety and, if necessary, get a second opinion from someone you trust. Call me to hear when a lack of concentration leads to a big mistake.
Article continues below advertisement
Capricorn
Set in your ways, dyed in the wool, stuck in a groove. That's how Capricorns are sometimes described. Prove the textbooks wrong today by listening to other people's ideas and taking what they say on board. Later, news, visitors or travel kick-starts a lively weekend. Call me to hear when your efforts at work get noticed.
Aquarius
Things continue to bubble away beneath the surface, stirring your mind and imagination. Worries about health, siblings or neighborhood matters preoccupy you this morning. A little fact-finding early afternoon throws light on the situation and puts your mind to rest. Call me to hear when you must keep your feet on the ground!
Pisces
Whether it involves a colleague or a friend, this morning's events may require a change of priorities or plans. Stay flexible. Later in the day turns your focus to agreements, negotiations and - matters of the heart. Where love's concerned, the future is full of promise. Call me to hear when your memory plays you tricks.
To sign up for OK! Magazine's daily horoscopes on your phone, text the first three letters of your star sign (e.g., SAG) to 63422. Subscription is $2.99 per month billed until you unsubscribe plus message & data rates may apply. Send STOP to 63422 to unsubscribe. Text Help to 63422 for help. Premium charges will be added to your wireless phone bill or deducted from your prepaid account. Subscriber certifies they are the account holder or have account holder's permission. For more info, please visit http://www.okmagazine.com/horoscopes/
Participating carriers include Alltel, AT&T, Boost, Cellular One, Nextel, Sprint, T-Mobile, US Cellular, Verizon Wireless, and Virgin.