NEWS
What's in Your Stars?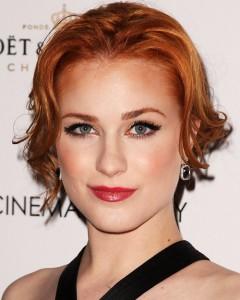 September 7
Today's celeb birthdays
1954: Michael Emerson (56)
1987: Evan Rachel Wood (23)
Virgo
With so many interesting and diverse events happening, you should end the day feeling a lot more cheerful and optimistic. Whether it's new love, money, a career boost or simply affectionate greetings that reach you today, events are set to put a much-deserved smile on your face. Call me to hear when you really mustn't take that risk.
Article continues below advertisement
Aries
Today's developments come as a pleasant surprise. If you've been applying for jobs, or hoping to make a start on a new project, begin laying your plans and make enquiries now. Given that your energies are high and your outlook so positive, progress will be a cinch. But call me to hear when you mustn't promise more than you can deliver.
Taurus
New projects, children's affairs, love, romance? You're embarking on an encouraging phase! The stars are planning some pleasant events, or possibly even a lucky opportunity. Take a moment to savor today's good fortune now that things are going so well and reward yourself with a special treat. Call me to hear when your loyalty is misplaced.
Gemini
Uplifting stars focus on your home, property and family. Perhaps you discover today that a situation that's been bugging you is now coming to an end. Financially, you're turning a significant corner. You're certainly feeling freer than you have done for a very long time. Call me to hear when taking shortcuts won't please the boss.
Cancer
Domestic plans, ideas and discussions seem to be taking up a good deal of your time and energy today. Expect developments, interesting news and coincidences. In fact, there's a fateful element to meetings. If you're single it could be love at first sight! Call me to hear when you must beware someone's bullying tactics.
Article continues below advertisement
Leo
Onwards and upwards, Leo! Either you're about to get some pleasing financial news today, or you could come across the bargain of a lifetime. The cosmic stage is set in such a way that will benefit your fortunes and may even promise you a lucky break. Call me to hear when a lack of attention could cause a mishap.
Libra
Follow your intuition today, Libra, as secret information comes to light. A dream, a flash of inspiration or an important breakthrough in your private work gives you that 'aha!' moment. But you'd be wise to keep plans and ideas under your hat, at least for the time being. Call me to hear when a little sensitivity prevents an emotional outburst.
Scorpio
Sometimes, Scorpio, you can be just a little too intense. Today's stars are positively encouraging you to let your hair down and throw yourself into situations that might be a little out of your comfort zone. So drop your guard and open yourself to new experiences now. Call me to hear when to avoid a prejudice causing a conflict.
Sagittarius
An inspired thought could become the next 'big idea' that marks a breakthrough in your work. Put your suggestion across to the powers-that-be. You might be surprised by the favorable response you get! Finances? Ditch old ideas and go for the new. Call me to hear when to avoid an argument over money.
Article continues below advertisement
Capricorn
You've picked up an enormous amount of knowledge and skill so far this year. So it's good to get this chance to show what you can do to those who matter. Don't be backwards in coming forward: the scene is set for you to impress the boss big time. Call me to hear when a little diplomacy avoids a major family fallout.
Aquarius
However you're fixed financially, money matters take a new turn. Given today's favorable aspects, there's a good chance that a twist of fate will create some pleasing developments. Distant interests or links with faraway add a cheerful note. What you're looking for could turn up today. Call me to hear when to avoid an unnecessary journey.
Pisces
The planets have been spotlighting your love life for a little while. But now the focus intensifies and it looks like new developments are in store. Today, for example, you could encounter someone new or find that a heart-to-heart deepens your love bonds. Make it a happy day. Call me to hear when you must be extra security-minded.
To sign up for OK! Magazine's daily horoscopes on your phone, text the first three letters of your star sign (e.g., SAG) to 63422. Subscription is $2.99 per month billed until you unsubscribe plus message & data rates may apply. Send STOP to 63422 to unsubscribe. Text Help to 63422 for help. Premium charges will be added to your wireless phone bill or deducted from your prepaid account. Subscriber certifies they are the account holder or have account holder's permission. For more info, please visit http://www.okmagazine.com/horoscopes/
Participating carriers include Alltel, AT&T, Boost, Cellular One, Nextel, Sprint, T-Mobile, US Cellular, Verizon Wireless, and Virgin.