NEWS
What's in Your Stars?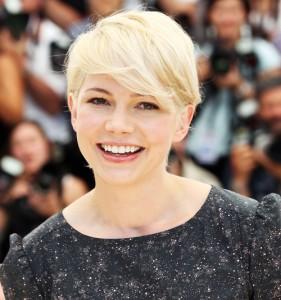 September 9
Today's celeb birthdays
1960: Hugh Grant (50)
1966: Adam Sandler (44)
1980: Michelle Williams (30)
Virgo
You're giving serious thought to your work but, with adverse trends at play, you'd be wise to delay decisions until at least this afternoon. Use your usual tact and charm with uncompromising people. Your best line of attack is a sweet smile. It works every time. Call me to hear when you really mustn't take that risk.
Article continues below advertisement
Aries
Fasten your seat belt, you could be in for a bumpy ride! Your stars are full of intensity and fast pace. There's much to do but others may frustrate your progress. Do what you can to stay one step ahead and look forward to a relaxing evening. Call me to hear when you mustn't promise more than you can deliver.
Taurus
Socially, you're being pulled in different directions. Rather than seeing this situation as an irritation, enjoy the fact that you're currently so popular. However, you will have your time cut out this morning. Hard work and sensible decisions this afternoon will see you right. Call me to hear when your loyalty is misplaced.
Gemini
You've been heavily involved in teamwork and activities that require close co-operation. It's been quite a responsibility because people have expected you to take the lead and have hung on your every word. But now it's time to take a sidestep and do your own thing. Call me to hear when taking shortcuts won't please the boss.
Cancer
An impending outing or trip is a bit of a bore. Should you go or should you stay? You're really torn. Whatever hurdles you have to negotiate this morning, just grit your teeth and soldier on. If all else fails, go back to basics. That's where today's answer lies this afternoon. Call me to hear when you must beware someone's bullying tactics.
Article continues below advertisement
Leo
Details are important at the best of times and with Mercury, planet of communications, still confusing the picture, details are now doubly important. Nor is there room for error or shortcuts. With frustrations in store, you'll be quite glad to see the end of the day. Call me to hear when a lack of attention could cause a mishap.
Libra
A lot of people are saying a lot of things and a good deal of it is contradictory. Allow everyone to have their say and let it all wash over your head. With Mercury, ruler of plans and communications currently out of phase, just sit back and bide your time. Call me to hear when a little sensitivity prevents an emotional outburst.
Scorpio
Your job has had its challenges and its rewards and though there might be a disappointment this morning, at least the demands lessen this afternoon. Now, it looks as if you'll be able to work less and concentrate more on doing the things that bring you greatest pleasure. Call me to hear when to avoid a prejudice causing a conflict.
Sagittarius
Events have been keeping you on the go this week. Though property issues may run you ragged this morning, you're at last seeing light at the end of the tunnel! But don't expect instant solutions. There are still many decisions that need to be revised first. Call me to hear when to avoid an argument over money.
MORE ON:
michelle williams
Article continues below advertisement
Capricorn
Limber up those fingers and toes! Either you'll be writing like mad or covering a lot of miles. Looking for a stimulating challenge? Whether this involves travel or intellectual projects, you're about to break new ground. It's a challenging time that needs you to show your mettle. Call me to hear when a little diplomacy avoids a major family fallout.
Aquarius
If you've been spending big time, this could be pay back time. With commerce planet Mercury out of phase, it's probably best not to take out loans, purchase expensive items or sign agreements. If you must today, make sure all the advice you get is sound. Call me to hear when to avoid an unnecessary journey.
Pisces
Stay under the radar this morning, Pisces. A colleague may be downright difficult, meetings could be acrimonious or a partner is likely to be contrary. If money's involved in your decision-making, you might be wise getting a second opinion. Or else postponing business until another day. Call me to hear when you must be extra security-minded.
To sign up for OK! Magazine's daily horoscopes on your phone, text the first three letters of your star sign (e.g., SAG) to 63422. Subscription is $2.99 per month billed until you unsubscribe plus message & data rates may apply. Send STOP to 63422 to unsubscribe. Text Help to 63422 for help. Premium charges will be added to your wireless phone bill or deducted from your prepaid account. Subscriber certifies they are the account holder or have account holder's permission. For more info, please visit http://www.okmagazine.com/horoscopes/
Participating carriers include Alltel, AT&T, Boost, Cellular One, Nextel, Sprint, T-Mobile, US Cellular, Verizon Wireless, and Virgin.