NEWS
What's in Your Stars?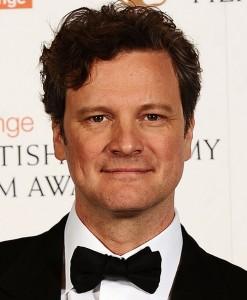 September 10
Today's celeb birthdays
1950: Joe Perry (60)
1960: Colin Firth (50)
1968: Guy Ritchie (42)
1974: Ryan Phillippe (36)
Libra
It's a busy end to the week but there are also pleasant moments ahead if not today, then over the weekend. Children, sporting activities, creative pastimes and all manner of pleasure pursuits await. And so does romance! Let the weekend start here. Call me to hear when a little sensitivity prevents an emotional outburst.
Article continues below advertisement
Aries
Don't be in too much of a hurry to commit yourself to a course of action if you feel that things are still up in the air. By the end of the weekend, you'll have figured it all out beautifully and taken important changes on board. Call me to hear when you mustn't promise more than you can deliver.
Taurus
With Venus continuing to glide through your relationship zone, getting who and what you want shouldn't present too many challenges. But be sure to make the right decision before committing yourself. You don't want to be having second thoughts before the weekend is out. Call me to hear when your loyalty is misplaced.
Gemini
Being the goddess of love, Venus is the ultimate temptress. She delights in pleasure, fun times and all good things. Today under her influence, you're after romance, adventure and a magical distraction. Get your work commitments out of the way and then arrange something special for the weekend. Call me to hear when taking shortcuts won't please the boss.
Cancer
House, home, property and family – lots to think about today. Savings and investments? Do a little digging around to find the best deals. If you're thinking about improvements to your bathroom, you might just come up with the perfect inspiration. There's romance on the scene this weekend. Call me to hear when you must beware someone's bullying tactics.
Article continues below advertisement
Leo
Either someone is seeing you in a different light, or a conversation you have today brings out a completely new side of a certain individual. If you want to win friends and influence people, today's your chance to get your message across. Romance beckons. Call me to hear when a lack of attention could cause a mishap.
Virgo
If you've been feeling apprehensive recently it's probably had something to do with money. Today, your stars are carrying cheerful news either because there's the promise of new cash coming through, or because you come across something special in the shops. It's a good start to the weekend. Call me to hear when you really mustn't take that risk.
Scorpio
The Sun's travel through the social zone of your chart is working it's magical changes on your life. You may have work at the back of your mind – but that's where it should firmly stay! Despite the contrary, it's good news for home, family and property. Call me to hear when to avoid a prejudice causing a conflict.
Sagittarius
It's amazing what you can pick up from a magazine, d-i-y or self-help book. You might actually read the solution to a problem you need to resolve. But it's also amazing what you can achieve with quiet diplomacy. It's who you talk to today that could swing things your way. Call me to hear when to avoid an argument over money.
Article continues below advertisement
Capricorn
Good ideas are worth a mint. But only if you develop them and follow through. Today, don't twiddle your thumbs. If inspiration strikes, consider how to turn that daydream into a practical moneymaking project. Chances are you'll get a big pat on the back from the boss, too. Call me to hear when a little diplomacy avoids a major family fallout.
Aquarius
You're coming under some very positive cosmic vibes. Travel, communications and literary matters get a nudge in the right direction and a journey could be on the cards. Learning something new? Your enquiring mind will find a subject completely enthralling today. Call me to hear when to avoid an unnecessary journey.
Pisces
Subtle developments make you realize that people move in mysterious ways. Today, your imagination is being stirred and you're coming up with some impressive ideas. Health matters, too, come under favorable trends. Pursue private research and behind-the-scenes talks, especially where it involves money. Call me to hear when you must be extra security-minded.
To sign up for OK! Magazine's daily horoscopes on your phone, text the first three letters of your star sign (e.g., SAG) to 63422. Subscription is $2.99 per month billed until you unsubscribe plus message & data rates may apply. Send STOP to 63422 to unsubscribe. Text Help to 63422 for help. Premium charges will be added to your wireless phone bill or deducted from your prepaid account. Subscriber certifies they are the account holder or have account holder's permission. For more info, please visit http://www.okmagazine.com/horoscopes/
Participating carriers include Alltel, AT&T, Boost, Cellular One, Nextel, Sprint, T-Mobile, US Cellular, Verizon Wireless, and Virgin.