NEWS
What's in Your Stars?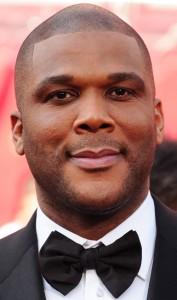 September 13
Today's celeb birthdays
1969: Tyler Perry (41)
1977: Fiona Apple (33)
1980: Ben Savage (30)
Virgo
Wave goodbye to doubts, misunderstandings and personal fears and start thinking positively. Virgos are notorious for letting little details spoil their enjoyment of life but today you get positive proof that things are okay. In matters of the heart, you may have struck gold. Call me to hear when you'd be wise not to dig in your heels.
Article continues below advertisement
Aries
There's a sense of pigeons returning home to roost today. Domestic jobs or DIY projects that may have hit some snags over the last few weeks now start coming together nicely again. At work, you're steamrollering through your agenda, but you still have masses of energy to spare. Call me to hear how to avoid a big disappointment.
Taurus
There are surprising encounters waiting for you today, and one in particular could take your breath away! And if you and a friend haven't seen each other for some time, or you've been out of circulation, getting back together will kick start your social life again nicely. Call me to hear when money and friends don't mix.
Gemini
A new wave of optimism sweeps over you as you make a breakthrough and a project that was sidelined now goes mainstream. Whether single or attached, love takes on new meaning as two hearts beat as one. An intriguing opportunity arises and your prospects look set to improve. Call me to hear when you mustn't take a colleague for granted.
Cancer
You're keen to get things moving after so many delays and obstructions, so you'll be getting your skates on today and getting back in touch with contacts you haven't heard from for a while. Mercury's forward motion today encourages you to get outstanding business affairs sorted now. Call me to hear when you need to rein in your enthusiasm.
Article continues below advertisement
Leo
The stars are positively encouraging you to take the initiative. Business takes on a forward trend as obstacles that stood in the way of a creative project now melt away. Look for an influential figure who has the power to smooth the progress of your affairs. Call me to hear when to avoid finances becoming a sticking point.
Libra
Your imagination is going at the rate of knots and the ideas you're working on in the background are showing great promise. You're making a fantastic impression on those who matter, so keep your profile high. Financially, too, the prospects are better than you imagined! Call me to hear when you must avoid excess.
Scorpio
These pesky hiccups and hold-ups are coming to an end. From today, you should start to see signs of smoother progress, especially so at work. There's an infatuation marked in your chart! A meeting or a date is just what you need to fan the flames of desire… Call me to hear when to avoid a family fall-out.
Sagittarius
Take heart, Sagittarius, if things have been erratic of late. It won't take long to steer yourself back on course. You should find that now Mercury is moving forward again, it won't be long before work, home, business and money all come under much more favorable trends. Call me to hear when passion stirs your veins!
Article continues below advertisement
Capricorn
The go-ahead signals you've been waiting for are filtering through and the doubts and uncertainties you've had over the last three weeks should start to disappear. And, given the sheer enthusiasm you're putting into your work, you're bound to make excellent progress today. Call me to hear when you must control your impulsiveness.
Aquarius
Been frustrated, Aquarius? Events today confirm that things are on the turn. Mentally, you're alert and bright as a button and a flash of inspiration could be just what you need to show you the way forward and hit on a formula for improving your earning potential. Call me to hear when a money-making idea is spot-on.
Pisces
The focus is still on money though cash flow in itself shouldn't present too much of a problem. But it's communications – getting out and about, meeting people, talking and writing – that gets you motivated. And the further you can spread your wings, the better! Call me to hear when to ask for that special favor.
To sign up for OK! Magazine's daily horoscopes on your phone, text the first three letters of your star sign (e.g., SAG) to 63422. Subscription is $2.99 per month billed until you unsubscribe plus message & data rates may apply. Send STOP to 63422 to unsubscribe. Text Help to 63422 for help. Premium charges will be added to your wireless phone bill or deducted from your prepaid account. Subscriber certifies they are the account holder or have account holder's permission. For more info, please visit http://www.okmagazine.com/horoscopes/
Participating carriers include Alltel, AT&T, Boost, Cellular One, Nextel, Sprint, T-Mobile, US Cellular, Verizon Wireless, and Virgin.