NEWS
What's in Your Stars?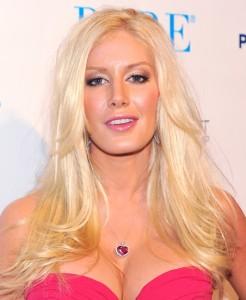 September 15
Today's celeb birthdays
1946: Tommy Lee Jones (64)
1946: Oliver Stone (64)
1984: Prince Harry (26)
1986: Heidi Montag (24)
Virgo
Either the path of true love, or dealing with someone at work, may not be as smooth-going as you would like. It's difficult to gauge the mood and get the atmosphere right so you'll need to pick your way through fairly gingerly. Be practical. Call me to hear when you'd be wise not to dig in your heels.
Article continues below advertisement
Aries
If you're planning travel, a new joint project or a special event today, you may need to think again. Think again, too, if you're hoping for a nice quiet evening at home. It's one of those times when events happen unexpectedly and when the best laid plans go awry. Call me to hear how to avoid a big disappointment.
Taurus
As a Taurean, you can be relied upon to get things done. Once you've set your mind on a course of action you hang in there patiently until the end. What you don't appreciate is someone coming along and upsetting your plans - as is likely to happen today. Call me to hear when money and friends don't mix.
Gemini
Get yourself organized as soon as you can today. Tackle official business, arrange travel and get meetings out of the way, then you can relax. But don't get too comfortable too quickly! You have a lively evening ahead and may need to change your plans at a moment's notice. Call me to hear when you mustn't take a colleague for granted.
Cancer
Health, money and travel rule your chart today and there's a warning in the stars. Don't go to extremes! There's a danger of a mishap if you rush about or exercise too strenuously. Ankle sprains and strains are especially highlighted. Wear sensible shoes and mind your step. Call me to hear when you need to rein in your enthusiasm.
Article continues below advertisement
Leo
Romance blossoms under today's stars and you're feeling more tender and loving. Do something special for your partner, buy a gift, arrange an outing or ask someone out on a hot date. But stay flexible – especially where money's concerned – as things may not work out as planned tonight. Call me to hear when to avoid finances becoming a sticking point.
Libra
Creative projects, leisure pursuits and love fill your working day nicely. But cars, engines, motors or hi-tech equipment could be a problem later in the day. Water and electrics don't mix! And don't meddle with appliances if you don't know what you're doing. Call me to hear when you must avoid excess.
Scorpio
Domestic matters go well today. But chances are an event you were looking forward to will disappoint. Try not to go over the top. Money? You set out determined to be prudent but common sense flies out of the window the minute you hit the shops. Call me to hear when to avoid a family fall-out.
Sagittarius
News, meetings, talks and mental activities come under inspirational stars. But later on you could start to feel restless, especially as you may need to be in two places at once. Domestic affairs could present problems. Either get stuck into the chores, or get out for the evening. Call me to hear when passion stirs your veins!
Article continues below advertisement
Capricorn
Money matters come under good aspects today. But be prepared later on when even the best-laid plans refuse to come together. You could put it down to feeling tired and world-weary. In which case, you should go with the flow and get yourself an early night. Call me to hear when you must control your impulsiveness.
Aquarius
Joint projects, teamwork and collaborative ventures get the thumbs up. But money is another story! Managing your finances sensibly is crucial today and so too is giving home security topmost priority. However, don't take a friend's financial advice as gospel. And avoid mixing business with pleasure tonight. Call me to hear when a money-making idea is spot-on.
Pisces
Matters behind the scenes progress well today, Pisces. But you're in an impatient mood. Remind yourself to stop and think before opening your mouth! A little diplomacy will sweeten the heart of a boss, parent or even of the most officious official. Take time out. Call me to hear when to ask for that special favor.
To sign up for OK! Magazine's daily horoscopes on your phone, text the first three letters of your star sign (e.g., SAG) to 63422. Subscription is $2.99 per month billed until you unsubscribe plus message & data rates may apply. Send STOP to 63422 to unsubscribe. Text Help to 63422 for help. Premium charges will be added to your wireless phone bill or deducted from your prepaid account. Subscriber certifies they are the account holder or have account holder's permission. For more info, please visit http://www.okmagazine.com/horoscopes/
Participating carriers include Alltel, AT&T, Boost, Cellular One, Nextel, Sprint, T-Mobile, US Cellular, Verizon Wireless, and Virgin.