NEWS
What's in Your Stars?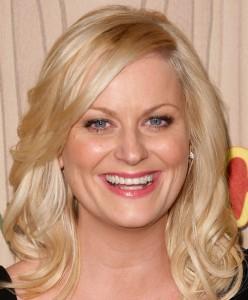 September 16
Today's celeb birthdays
1992: Nick Jonas (18)
1982: Alexis Bledel (28)
1971: Amy Poehler (39)
1952: Mickey Rourke (58)
Virgo
The current celestial patterns show that you've learned your lesson when it comes to budgets and money-management. So much so, in fact, that things have probably swung the other way and now you're wary of spending. But today should turn out constructive, chatty and creative. So relax. Call me to hear when you'd be wise not to dig in your heels.
Article continues below advertisement
Aries
Keep yourself to yourself this morning, Aries. No matter how hard you try, like as not you'll come up against someone who's cranky. Partners, elderly relatives, people in positions of power and authority are downright curmudgeonly. Routine work and dealings with the boss improve greatly around mid-morning. Call me to hear how to avoid a big disappointment.
Taurus
If you're feeling stressed over work, health or well-being, don't go giving yourself more trouble this morning. Stop immediately if you find you're being overly critical. Instead, think positively about the future. Focus on the aspects you can change and challenge yourself right now to do something positive – and nice. Call me to hear when money and friends don't mix.
Gemini
Lost your sparkle today, Gemini? It's not like you to wake up glum. If you're not careful, your down-in-the-mouth mood could become infectious. Or could it be that you're picking up someone else's depressive vibes? Read the paper, plug in your Ipod and get moving. That will soon put you back on track. Call me to hear when you mustn't take a colleague for granted.
Cancer
Something has to give, Cancer! Put aside all the hassles connected with house, family and home and turn your attention to more cerebral matters like catching up with the news, organizing meetings, replying to your emails and hooking up with customers and clients. Call me to hear when you need to rein in your enthusiasm.
Article continues below advertisement
Leo
Put gloomy news or health concerns into perspective this morning, Leo. There are more positive events on your horizon to think about and look forward to, so focus on those instead. A spot of retail therapy wouldn't go amiss especially since cash flow is healthy right now. Call me to hear when to avoid finances becoming a sticking point.
Libra
'Laugh and the world laughs with you'! But it's difficult to see the funny side of life when you start the day feeling besieged by problems. But you are ingenious and by mid-morning you'll find solutions and bright ideas – and a more cheerful take on life, too. Call me to hear when you must avoid excess.
Scorpio
Even the best-laid plans can sometimes go awry, Scorpio – especially if you don't set your alarm clock! Chances are you'll be slow to get your act together this morning. But, once you're in gear, working with others and getting into the convivial spirit will boost you up. Call me to hear when to avoid a family fall-out.
Sagittarius
Have an excuse ready to avoid getting drawn into a friend's hair-brained scheme, especially if it involves cash. Equally, avoid buying equipment first thing – wait until later in the day. Relationships, teamwork, collaborative projects and social interactions get star blessings today. Call me to hear when passion stirs your veins!
Article continues below advertisement
Capricorn
Doing your duty, whether that implies going to work, visiting elderly relatives, tackling official matters or talking to the boss – doesn't thrill you one little bit first thing this morning. Hang in there and look beyond the usual daily grind where you'll find plenty of light relief. Call me to hear when you must control your impulsiveness.
Aquarius
Can you take time out, Aquarius? Perhaps, you're tired, perhaps you're bored, perhaps you simply don't want to be hassled. If getting around feels like you're wading through treacle, slow the pace right down and work quietly in the background. Today, secrets are golden! Call me to hear when a moneymaking idea is spot-on.
Pisces
If you're at all worried about any aspect of your work, a chat with a colleague will prove enlightening. The same applies if you've been concerned over a health matter. Today, talking about even the most intimate of subjects with a friend over coffee won't be at all embarrassing. Call me to hear when to ask for that special favor.
To sign up for OK! Magazine's daily horoscopes on your phone, text the first three letters of your star sign (e.g., SAG) to 63422. Subscription is $2.99 per month billed until you unsubscribe plus message & data rates may apply. Send STOP to 63422 to unsubscribe. Text Help to 63422 for help. Premium charges will be added to your wireless phone bill or deducted from your prepaid account. Subscriber certifies they are the account holder or have account holder's permission. For more info, please visit http://www.okmagazine.com/horoscopes/
Participating carriers include Alltel, AT&T, Boost, Cellular One, Nextel, Sprint, T-Mobile, US Cellular, Verizon Wireless, and Virgin.