NEWS
What's in Your Stars?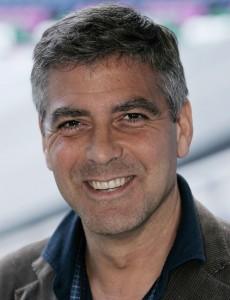 May 6
Today's celeb birthdays
1953: Tony Blair (57)
1961: George Clooney (49)
1983: Gabourey Sidibe (27)
Aries
Don't set yourself on a collision course with a colleague, offspring or friend, today, Aries. What you think is efficiency and enthusiasm, others may see as pushiness and insensitivity. Everyone has their own opinions and modus operandi. A more tolerant attitude makes for an easier day. Call me to hear when your emotions could get out of hand.
Article continues below advertisement
Taurus
Get ready to jump, Gemini, in order to sort out demands at work. However, don't cross the boss, the parking warden, your partner, your dad or anybody remotely in a position of authority today. People are disgruntled - put it down to General Election fever. Call me to hear when to avoid a communications glitch.
Gemini
You may not have had the most restful of nights, but you will need to be ready to fly at a moment's notice. A business trip, a legal matter or a request for a piece of written work comes out of the blue and you'll have to drop everything to oblige. Call me to hear when travel could be a problem.
Cancer
Money and investments could be a sore point. Shopping? Either you'll have to raid the piggy bank to meet your needs, or you simply won't find what you're looking for. At work, beware a clash with a colleague. You may see a very different side of someone today. Call me to hear when you need to think before you spend!
Leo
You seem to be embattled today, Leo. Perhaps you and a colleague have rubbed each other up the wrong way. It is a demanding day but, if you take things slowly, you'll get what needs to be done. Snuggle up close to your special someone tonight. Call me to hear when to avoid a clash of personalities.
Article continues below advertisement
Virgo
Work demands are heavy and everyone will be rushing around trying to finish jobs and meet their targets. However, you must put your wellbeing first otherwise the pressure could really get to you - and you know that's when mistakes are made. Treat yourself to a relaxing evening. Call me to hear when you must pay attention to the fine print.
Libra
Count the cost carefully before committing yourself today. People are excitable, unpredictable and may let you down. Machinery, too, could be a problem. If something does go on the blink, don't try to fix it yourself unless you know what you're doing. You're glued to the tv tonight. Call me to hear when that extra effort is worth your while.
Scorpio
Stand back and count to ten today, Scorpio – it's one of those days. Bosses and partners are unhelpful so perhaps it's best to give them a wide birth. At home, domestic chores, family disputes or property hassles needn't make you see red. Keep busy and stay calm. Call me to hear when to avoid a stand-off situation.
Sagittarius
You have a full agenda today but it seems the whole world and his wife are out to disturb your progress. But don't let anyone rush you into making a decision. Do whatever you can to buy yourself time and to make plans at your leisure. Call me to hear when you make that important breakthrough.
Article continues below advertisement
Capricorn
Aggravation? There's a lot of noise and agitation about and you're out of your comfort zone. What's more, dealing with money simply adds to the annoyance. Can you get away and do something different for the day? If not today, at least plan for a break soon. Call me to hear when it's time to break out of that rut.
Aquarius
Are you feeling hot, bothered, irritated and thoroughly discombobulated today, Aquarius? Perhaps you're at odds with someone close, or concerned about a domestic or family matter. Find yourself a quiet space to think. Listening to music or watching a funny film will make a nice distraction tonight. Call me to find out when you'll hear the words you've been waiting for.
Pisces
You're not at peace with yourself today, Pisces – hardly surprising with such a hubbub going on around you. Members of your sign thrive best in an atmosphere of calm and serenity so if everything around you is crazy, get out of the heat! An early night is essential. Call me to hear when rushing could lead to an injury.
To sign up for OK! Magazine's daily horoscopes on your phone, text the first three letters of your star sign (e.g., SAG) to 63422. Subscription is $2.99 per month billed until you unsubscribe plus message & data rates may apply. Send STOP to 63422 to unsubscribe. Text Help to 63422 for help. Premium charges will be added to your wireless phone bill or deducted from your prepaid account. Subscriber certifies they are the account holder or have account holder's permission. For more info, please visit http://www.okmagazine.com/horoscopes/
Participating carriers include Alltel, AT&T, Boost, Cellular One, Nextel, Sprint, T-Mobile, US Cellular, Verizon Wireless, and Virgin.