NEWS
What's in Your Stars?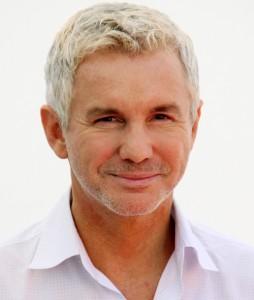 September 17
Today's celeb birthdays
1962: Baz Luhrmann (48)
1965: Kyle Chandler (45)
1990: Pixie Geldof (20)
Virgo
Today's stars put a strong emphasis on partnerships and a special romance is starred. If you're single, destiny is working on a powerful new attraction for you which may spark over the weekend. The plans you make today will open up a whole new adventure. Call me to hear when you'd be wise not to dig in your heels.
Article continues below advertisement
Aries
There's a strong sense of movement and change in your stars. Official dealings and talks with the boss confirm you have your foot firmly on the ladder and you're moving on up. It may be a long climb ahead but you're able to take these new developments in your stride. Call me to hear how to avoid a big disappointment.
Taurus
As you know, Taurus, all work and no play leads to a dull life. So it's just as well that your stars are glittering with exciting events, romantic activities and creative leisure. Think travel, new projects and collaborative ventures. Social networking? Add new contacts and friends. Call me to hear when money and colleagues don't mix.
Gemini
Powerful cosmic portents highlight the changes your life is going through and show that work and health are at the core of what's going on. They also show that you can do a lot yourself to move things on by discarding old, outworn practices and patterns of behavior. Call me to hear when you mustn't take a colleague for granted.
Cancer
It may be the end of the week but it's the beginning of a busy few days. Travel and transport dominate with both local trips and journeys further afield keeping you on your toes. There's much to look forward to as a weekend of love and pleasure lie ahead. Call me to hear when you need to rein in your enthusiasm.
Article continues below advertisement
Leo
Money, property and family matters are positively highlighted. The stars are encouraging you to make some necessary changes to your routine today that will help boost efficiency and enable you to work faster and smarter. Something you've been looking for may suddenly turn up this weekend. Call me to hear when to avoid finances becoming a sticking point.
Libra
Keep your ear to the ground today because events that are taking shape in the background are set to somehow work in your favor. Matters concerning your house, your town, your domestic setup or your family come to light. An investment for your home makes good sense this weekend. Call me to hear when you must avoid excess.
Scorpio
Meetings, joint projects, involvement with multi-media – there's so much going on around you, it's a full time job keeping up with all the news and developments, let alone fitting in social commitments, too. Organize some fun pursuits for what should turn out to be an entertaining weekend. Call me to hear when to avoid a family fall-out.
Sagittarius
Lock yourself away and deal with outstanding accounts, finances and business affairs. Think about making space – at home, in your in-box, on your desk, in your computer and in your day. Put family, house and domestic matters at the top of your weekend list. Call me to hear when passion stirs your veins!
Article continues below advertisement
Capricorn
You've worked hard enough this week, Capricorn, so thank goodness it's Friday and you can start to wind down. Socially, though, it looks like you have a full weekend ahead. Trips and travel, too, are on the list. A meaningful talk with a colleague puts things into perspective. Call me to hear when you must control your impulsiveness.
Aquarius
It's surprising what a little elbow grease can do. All the extra effort you've been putting in at work and the constructive changes you've been making are starting to pay off. Life takes on a fresh impetus; new projects bring good results and your earnings receive a boost. Call me to hear when a money-making idea is spot-on.
Pisces
The stars are spurring your impulsiveness, Pisces. Sounds like you're restless and eager for change. Events and unexpected developments will keep you on your toes over the next few days. In matters of the heart, your luck takes a turn for the better and a little flirting is fun. Call me to hear when to ask for that special favor.
To sign up for OK! Magazine's daily horoscopes on your phone, text the first three letters of your star sign (e.g., SAG) to 63422. Subscription is $2.99 per month billed until you unsubscribe plus message & data rates may apply. Send STOP to 63422 to unsubscribe. Text Help to 63422 for help. Premium charges will be added to your wireless phone bill or deducted from your prepaid account. Subscriber certifies they are the account holder or have account holder's permission. For more info, please visit http://www.okmagazine.com/horoscopes/
Participating carriers include Alltel, AT&T, Boost, Cellular One, Nextel, Sprint, T-Mobile, US Cellular, Verizon Wireless, and Virgin.